A 28-year-old pregnant woman from Texas who avoided vaccination because she feared it would harm her unborn child spent almost five months in hospital suffering from the effects of COVID.
Houston mother of two Diana Crouch was diagnosed with COVID in August 2021 after visiting an emergency room in Kingswood suffering from a persistent headache. Two days after testing positive for the virus, she returned to ER where it was discovered that she was suffering from COVID pneumonia.
Chris Crouch added that his wife was unvaccinated. Explaining her justification for this. Crouch told ABC 13: "The reason, obviously, for her was because she didn't think it would be good to get a vaccine while she was pregnant.
"The doctors said all of this could have been avoided if she was vaccinated. We'll never know at this point."
Diana Crouch worsened at around 25 weeks and she went on to suffer three strokes on the same day and a heart attack, as well as numerous seizures. She gave birth via caesarian section at just 31 weeks.
The Centers for Disease Control and Prevention (CDC) advises that people who are pregnant or have recently been pregnant are more likely to get severely ill with COVID-19 compared with people who are not pregnant. It adds that this risk includes an increased likelihood of preterm birth, stillbirth, and other pregnancy complications.
The CDC says that vaccination against COVID may help prevent severe illness. It continues that the benefits of receiving a COVID-19 vaccine outweigh any known or potential risks of vaccination during pregnancy.
Doctors had initially said she would be in hospital for 10 days, but after 17 days she was showing little sign of recovery. Just 18 weeks pregnant at the time, Diana Crouch was transferred to Texas Children's Hospital, sedated, and placed on an Extra Corporeal Membrane Oxygenation (ECMO) machine, a device that oxygenates a patient's blood outside their body.
Following the birth of her son, who the couple named Cameron after a doctor and medical director of adult congenital heart inpatient care at Texas Children's Hospital Dr. Cameron Dezfulian, Diana Crouch's condition improved.
She was taken off her ventilator 10 days following the birth and was released from hospital on December 28, 139 days following her admission. She still needs to use oxygen and is attending physical and occupational therapy.
Both Diana and Chris Crouch have now received COVID vaccinations. Chris Crouch told ABC 13 that he is grateful to have his three children and their mother, Dezfulian believes that the mother of three will make a full recovery, together at home.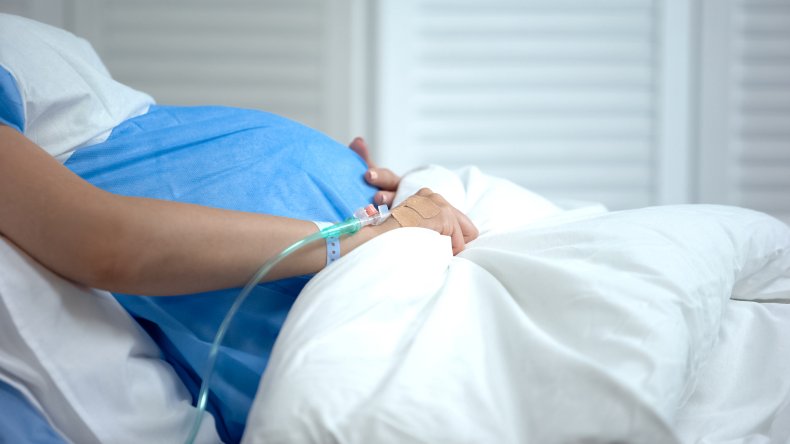 Uncommon Knowledge
Newsweek is committed to challenging conventional wisdom and finding connections in the search for common ground.
Newsweek is committed to challenging conventional wisdom and finding connections in the search for common ground.