Upcoming 'Bachelorette' Season Won't Feature International Travel Amidst Coronavirus Concerns
Clare Crawley's season of The Bachelorette is already looking shockingly different from those past. The ABC production team is forced to take safety measures to limit cast and crew's possible exposure to coronavirus. This means there won't be any international travel for Clare and the fellas.
The Bachelor franchise is known for planning extravagant trips around the globe as their lead falls in love. Peter Weber's season of The Bachelor wrapped on Tuesday with a proposal in Australia, and Crawley's season was set to film in Iceland, according to Reality Steve.
That's changed now that coronavirus, a flu-like respiratory illness, has claimed lives internationally and continues to spread. CBS shows The Amazing Race and Survivor have already canceled production due to the virus.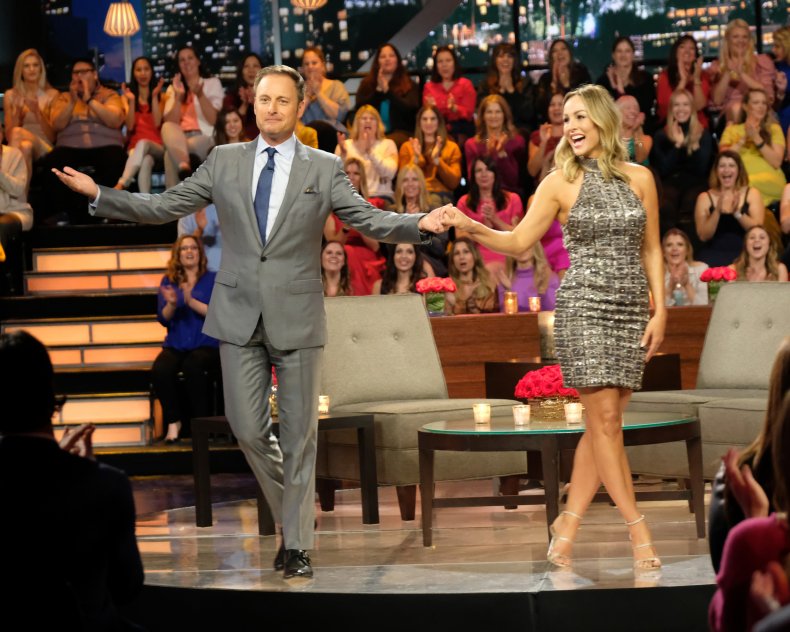 In addition to cutting out international travel, host Chris Harrison revealed the show will film in small cities, which is intended to reduce possible exposure. "There's certain cities we're traveling to. We're staying away from the bigger cities, bigger metropolises where there is a bigger concentration of people." he told Entertainment Tonight.
"We're going to stay obviously around the United States, and closer to home when we go on set. There are massive amounts of handwashing stations. We are having a part of a trailer where we will have a doctor. You can be checked out. So, there's a ton of precautions being taken."
Harrison also revealed he may take his own lines by green screen in order to stay healthy. "I'm honestly probably going to green screen everything and just read," he claimed. "I will take extra precautions as well. We joke about it, but in all seriousness, we're going to do the best we can to be as smart as we can, but still try to make this show."
The host also claimed everyone involved in the show has been "tested" prior to filming, and their risk of exposure is low considering no one leaves the set.
ABC previously announced a new series called Bachelor Summer Games that would feature international contestants competing in Olympic-inspired settings. Harrison noted it's likely Summer Games will be canceled due to Coronavirus travel bans and safety precautions.
"All these people coming in, that's going to be much harder, and I'm not sure we're going to be able to do it," he said. "So, nothing official, but it's probably highly unlikely at this point that we could pull this off."
Upcoming 'Bachelorette' Season Won't Feature International Travel Amidst Coronavirus Concerns | Culture