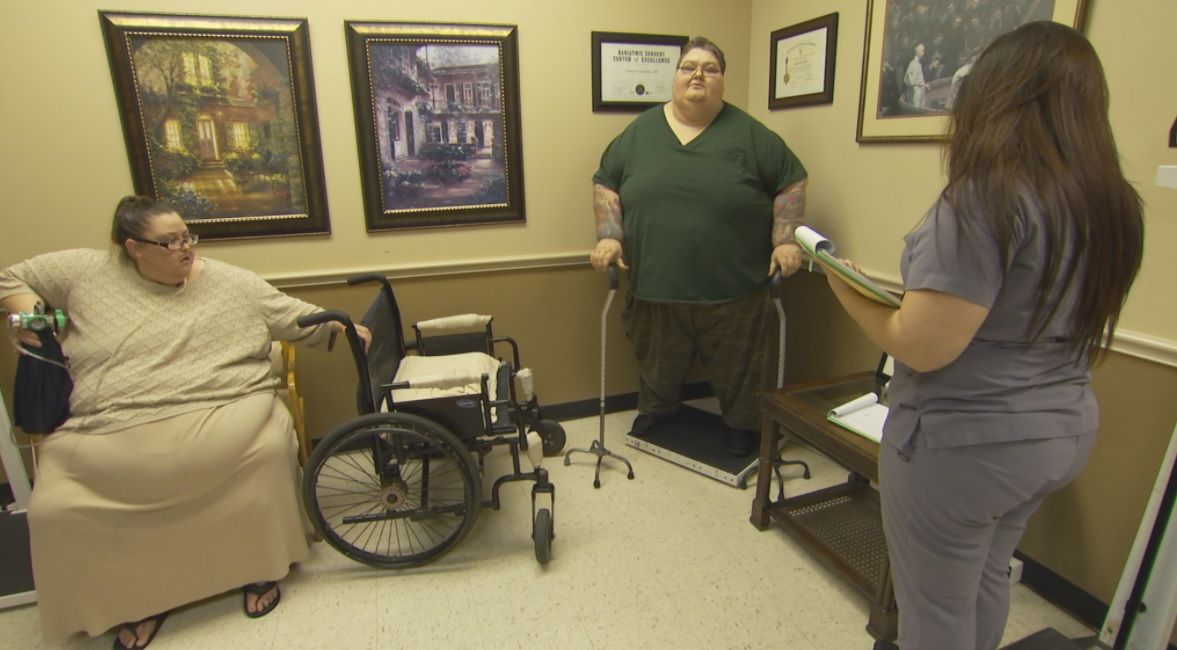 Lee Sutton's weight loss surgery, featured on Wednesday's My 600-Lb Life episode, gave him a new lease on life.
At the start of the TLC series, Lee, 42, weighed 714 and sought help from renowned bariatric surgeon Dr. Younan Nowzaradan, also known as Dr. Now. He had the surgery in June—the network wouldn't reveal how much weight he has lost—and has no regrets about filming his journey for millions of people to see.
"It was a great experience and it saved my life," Lee told Newsweek in an email on Tuesday. "I'm ready for the next year ahead and skin surgery when I'm ready for it."
Such a procedure is typically necessary for people who undergo extreme weight loss surgery. Bariatric operations shrink the size of someone's stomach so they can't eat as much, but they typically leave the patient with extra skin and underlying tissue. It loses its elasticity, and if it doesn't naturally return to their original size, it has to be removed surgically.
Lee said his life is better now—he can walk and drive, something he wasn't able to do for years. But he struggled with nausea and pain for months after the June procedure. "But most of that is now over," he said.
As positive as things are now, though, they weren't always that way. As shown on the Season 6 episode, Lee was scolded by Dr. Now when he didn't follow the program properly and only lost nine pounds. At the time, he argued he was retaining water and afraid of being malnourished.
"Do you look like you're malnourished?" Dr. Nowzaradan told him. "You're overeating, and whatever you're overeating you're throwing up. It means the surgery is working to hold you back when you make bad choices, and it's the only reason that you didn't gain 100 pounds these last two months."
"You have been given a tool to help you change your life," Dr. Nowzaradan added. "Now that you've had the surgery, the physical drive to eat is gone. So you have to deal with what is driving you to eat. That's the hard part and you don't want to do it. And you're running from it and self-destructing."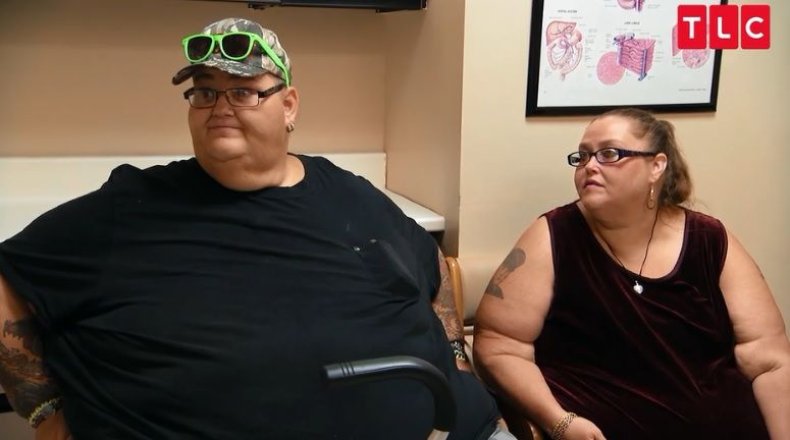 There was more to Lee's episode of My 600-Lb Lifethan just dropping the pounds. TLC promoted Lee's journey alongisde his girlfriend, Rena Kiser. They met each other at a weight loss clinic and bonded over their connection to food.
The network teased their relationship might not be able to survive the changes ahead. But on the show Lee and Rena flourished as a couple. "Our relationship has definitely improved. We can do stuff for ourselves more and don't have to rely as much on others," Lee told Newsweek, noting marriage is in their near future. "We will be together until death do us part!"
Lee took to Facebook on Wednesday after his episode aired to thank his followers for their support. "My phone is blowing up, "he wrote. "Thank you me and Rena are better people now and it's [REALITY] TV."
My 600-Lb. Life airs Wednesdays at 8 p.m. on TLC.