Where Is 'My 600-Lb. Life' Subject Brandon Now? Update on Dr. Nowzaradan's Weight Loss Patient
My 600-Lb. Life subject Brandon Scott is suffering as his food addiction is taking over his life. He once had dreams of going to Italy to pursue a career as an opera singer and wants to marry his girlfriend, but all these things are out of reach because of his struggles with food. Wednesday's episode of the hit TLC story explores Brandon's journey to seek weight loss surgery from renowned bariatric surgeon Dr. Younan Nowzaradan. But is Brandon's story a successful one?
For his first weigh-in, Brandon hoped he was in the 600s. The scale revealed that he weighed 718 pounds. In order to get weight loss surgery, Dr. now told the TLC subject he must lose weight because it would not be safe to go under anesthesia at his current size to get the surgery.
After two months, Brandon lost 141 pounds, bringing him down to 577 pounds. Dr. Now was pleased with the results and scheduled his surgery. He gave Brandon two months to pack up his belongings and move to Houston, where he will stay for a year.
A year after working with Dr. Now, Brandon was able to lose 335 pounds, with his final weight being 383 pounds. The doctor said he was doing "fantastic," but that he should be losing 30 pounds per month. Still, Dr. Now said he was doing "great" overall.
Even better news for Brandon, the doctor said he might be ready for skin removal surgery. His legs bother him the most, but since they still have fat in them, Dr. Now advised him to lose more weight first. The doctor predicted 60 to 70 pounds of extra pounds will be removed from Brandon once he gets under 300 pounds. First, the doctor wants to remove the skin from his arms, then his stomach and finally his arms. Brandon's target weight is 180 pounds.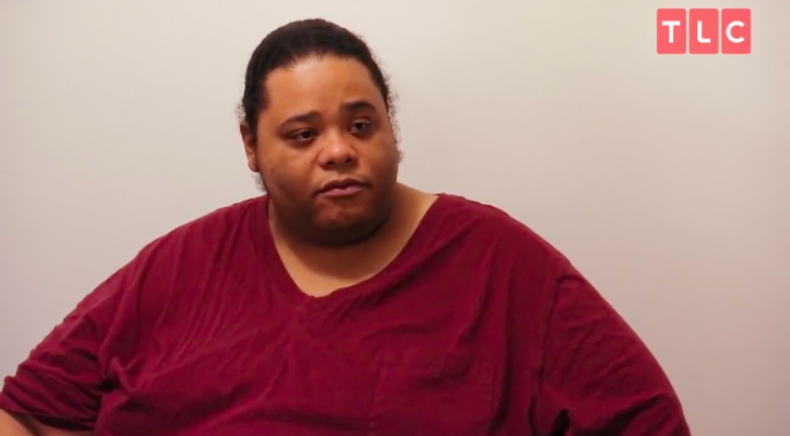 "To hear Dr. Now say he's proud of me feels really good. But I know I still have a lot of work to do to hit my target goal. It's not going to be easy," Brandon says, adding he's willing to do whatever it takes to reach his goal.
Throughout his journey, Brandon has relied on his music to get through the tougher times. At the final, Brandon sings Tayler a song that he wrote for her. "A year ago, I thought I would be dead soon," he says. "Now I'm able to start pursuing my dreams again."
While things are going well for Brandon, he also hopes to one day mend his fractured relationship with his father. The two had a falling out after his father cheated on his mother and they divorced.
"I'm determined to make it to my target weight this year," he says. "I'm still working up the courage to reach out to my dad.I'mm not giving up on that. I'm starting to live the life I could only dream about a year ago and being able to give Tayler the life she deserves is priceless."
My 600-Lb. Life when it airs Wednesday at 8 p.m. ET on TLC.