Update: Where Is R. Kelly Now? Dubai Denies Singer Had Concert Plans Out of U.S. After Kelly's Request for Travel Permission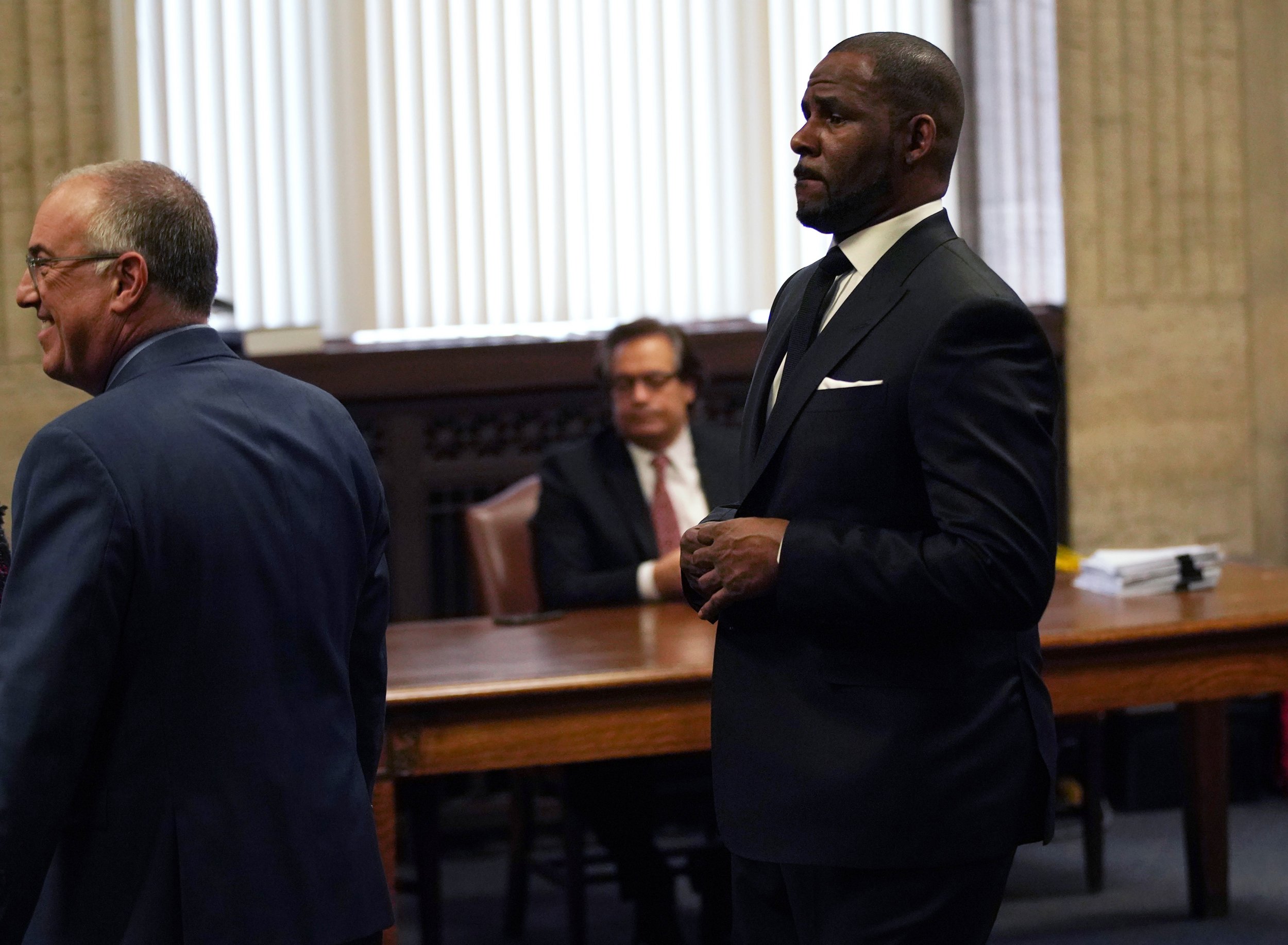 Singer R. Kelly has been out on bail after sexual abuse charges—despite a small hiccup and another bit of jail time for failing to pay child support—and tested his luck by asking a Chicago judge for travel rights to perform a Dubai concert. Dubai, however, doesn't seem to have Kelly's back, as they've released a government statement claiming the musician had no plans to perform there.
Dubai slammed Kelly's request to travel to Dubai in a public statement issued Sunday. "Authorities in Dubai have not received any request for a performance by singer R. Kelly nor are there any venues that have been booked," the statement read, as published by Rolling Stone. It also clarified Kelly "has not been invited by the Dubai royal family for a performance."
The statement was a direct contradiction of Kelly's own statement, which was filed in the Chicago court last week. "Before he was arrested Mr. Kelly had signed a contract to perform between 3 to 5 shows in Dubai, UAE, in April 2019," his proposal read. "He requests permission to travel to Dubai for the shows. While there he is supposed to meet with the royal family."
The musician appeared in court on Friday to request he be allowed to leave the country. At the time, there was no public information of an event Kelly was scheduled to appear at. His request did not include any given locations of performance. Kelly's lawyer, Steven Greenberg, clarified Kelly's request in a statement to the Associated Press on Sunday.
"Mr. Kelly had a signed contract with a legitimate promoter, and any information that was included in the motion to travel was from that contract," Greenberg said. "We did not say he was invited by The royal family, but the contract did provide that he would make himself available to meet with them."
Kelly is currently being charged with 10 counts of sexual abuse against four individual women, three of whom are said to have been minors at the time of the alleged abuse. Rumors that the musician houses "sex slaves" surfaced in 2017.
In 2019, a tell-all documentary series titled Surviving R. Kelly aired on Lifetime. Multiple accusers of Kelly, including his ex-wife, came forward about allegedly suffering sexual assault. Kelly has denied all allegations against him.