Upon Limited Too's Return, Revisiting the Store's Greatest Hits and Blunders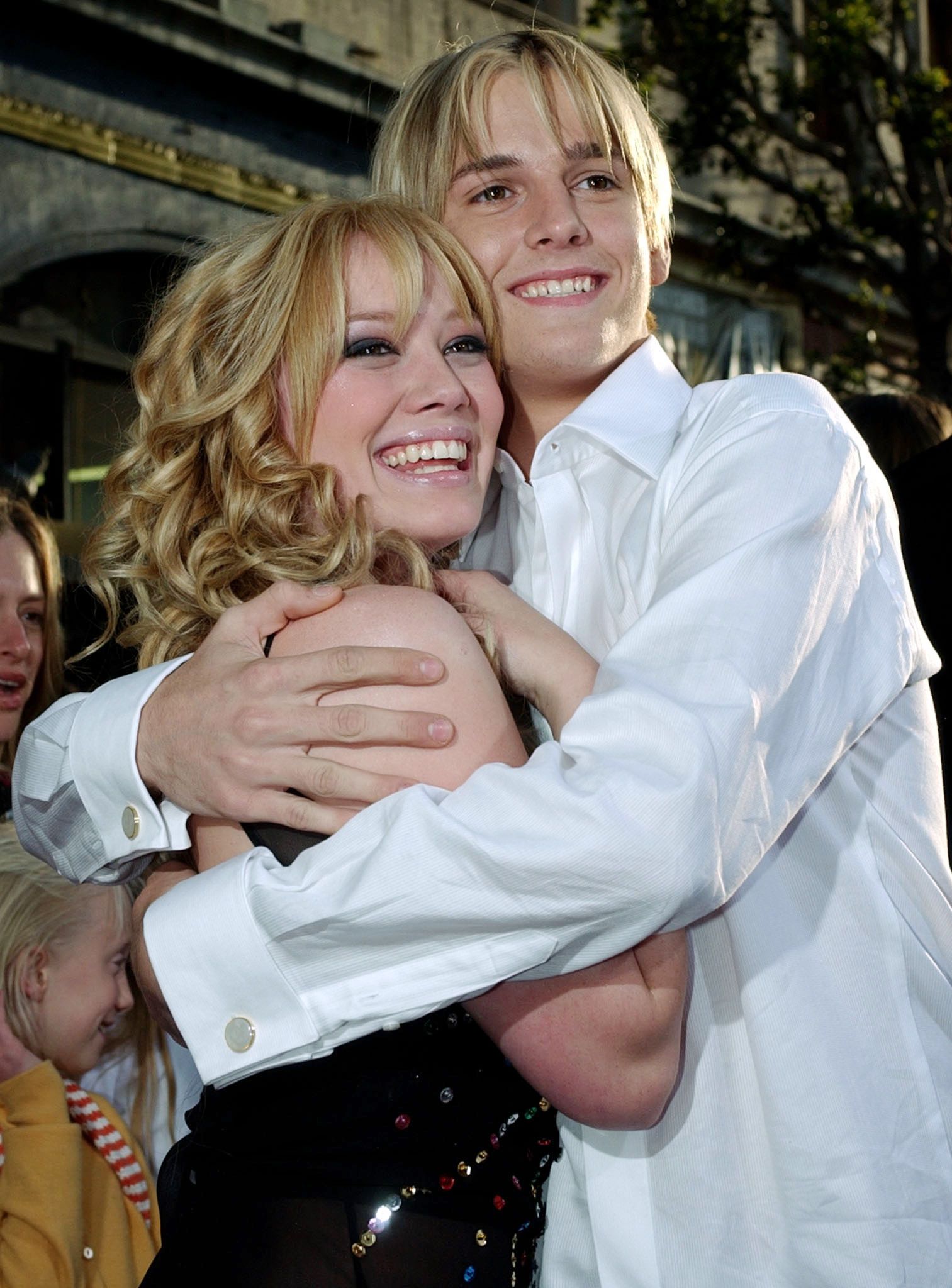 Dig out your chokers and Lizzie McGuire VHS tapes: Limited Too, the '90s and early-aughts purveyor of tween girl fashion, will be making its glorious return in fall 2016. For the uninitiated, just imagine a preteen haven of overpriced, bedazzled camisoles, inexplicably inflatable furniture, non-ironic cowboy hats and pleather everything—all Limited Too stood for at the peak of its sparkly glory.
Bluestar Alliance, the company that purchased trademarks for Limited Too, just announced that it will be bringing the store's garb back to department stores next year, in the hope that Too "will enhance the enjoyment of family shopping," according to Bluestar CEO Joey Gabbay, who has no idea how many parents will be feverishly scanning Macy's for the nearest couch to repose on while their tweens try on orange vinyl swishy pants. Additionally, the company has plans to open nearly 200 Limited Too retail locations in the next five years, reports the New York Post .
It'll be interesting to see how Limited Too will transition into our big, bad digital age. Can we expect their staple screen-printed tees that once read things like "butterfly" and "baby" to now bear hashtags like "#OnFleek" and "#ThankYou1DFor?" Will jelly sandals still be offered as acceptable tween footwear? Can one purchase Nicki Minaj's latest single via Hit Clip?
Only time will tell. Until then, we've compiled some of Limited Too's best and worst offerings from yesteryear.
Best: Monogrammed Sleep Masks
Tweens need their beauty sleep. Actually, who are we kidding? Everyone loves sleep. Sleep is a wonderful luxury tweens don't take advantage of while they're gabbing until 4 a.m. at slumber parties. Luckily, sleep masks make it easy to fall asleep anywhere, like under your cubicle desk. And Limited Too's stylin' sleep masks let the sentient world know that you had a BFF, believed in girl power and said "whatever, boys"—even in dreams.
Worst: Cropped Sweaters
Whether it's a jersey or a cardigan, the sweater is a convenient garment aimed to keep the arms, torso and shoulders warm. Sounds reasonable. Then an abomination known as the cropped sweater appeared, questioning the point of even putting on a sweater in the first place. Why don one at all if it isn't even keeping your tummy toasty? Limited Too is an infamous offender and dedicated many of its (fabulous) catalog pages to these items. Let's hope it doesn't crop up again in the store's new iteration.
Best: Slip Dresses
Everyone from Drew Barrymore to Winona Ryder to Fiona Apple at one point rocked the timeless slip-on dress on the red carpet, which soared in popularity in the '90s. These dresses, which ranged from mini to mid-length, were the whole package: cute, comfortable and giving the illusion that you put actual time into your outfit instead of rolling out of bed. In other words, they were the shit. Limited Too's selections were winners too. Scroll back through their catalogs and find some choice selections with diminutive flowers, polka dots or just solids.
Worst: Popcorn Shirts
One size fits all? As if. These superstretchy "bubble" shirts, which were wildly popular in mall booths 'round Y2K, were about as uncomfortable and unpractical as they come, and they made you look like some angry chef plastered lazy meringues all over your (always) awkward-length shirt. Leave this one in the past, Limited Too.
Best: Fuzzy Pens
The '90s classic Clueless is having a renaissance, thanks to its 20th anniversary. The cult film's protagonist, Cher Horowitz, gave us a plethora of fashion yeses, but perhaps none as distinctive as her pink fuzzy pen. This zany item not only got the attention of cuties in class, but also provided the equivalent of beard-scratching for tweens. What's more, it makes a damn fine temporary pillow for catching a quick snooze during geometry. Limited Too's notorious trinket section always boasted hordes of these fuzzy pens, in pinks and purples and greens, and we can only wait to see what new color they're offering up next year.
Worst: Sequin Belts
Do you enjoy parts of your shimmery belt falling off as you're cooling against the cubicle, chatting with your co-workers about what happened on last night's Scandal? Does arbitrarily itching your midsection during happy hour sound appealing? Great. Then you can pray that Limited Too brings back these atrocities. Because we all deserve to shine!
Best: Fake Athletic Gear
Which Spice Girl did you identify with? This reporter admired Sporty Spice for her unapologetic candor and general sportiness, though I personally was too lanky and awkward to kick a ball in the right direction. Fortunately, Limited Too had the backs of both the sporty and the decidedly unathletic, offering up sports gear from cheerleading to soccer to swimming. With this apparel, we were all part of team Limited Too. No tryout required.