An Uprising: Bob Marley's Final Labor of Love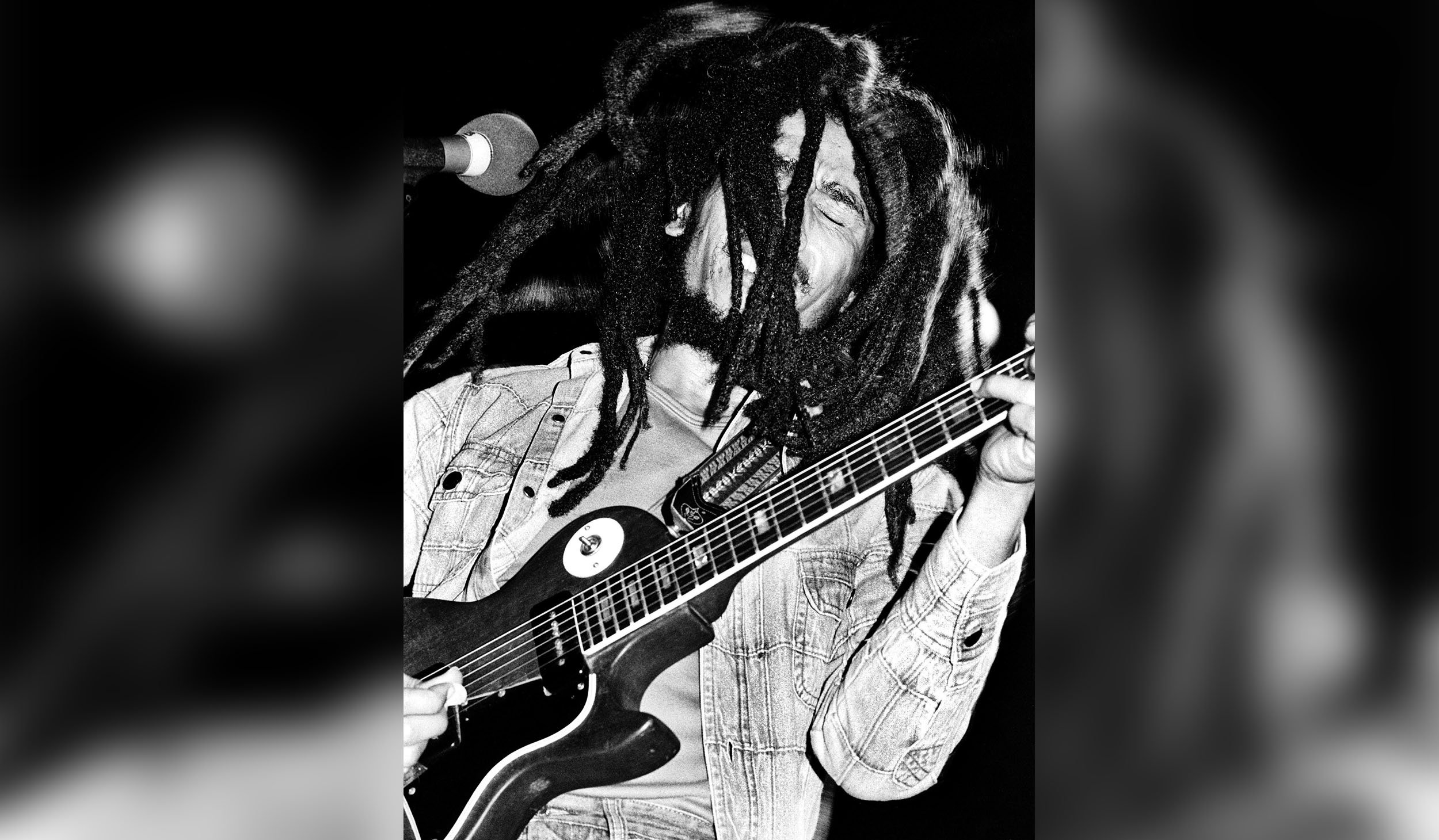 Bob Marley, the reggae legend who introduced the world to a new, spiritual sound, produced some of his most inspired work in his final years. This article, excerpted from Newsweek's Special Edition, Bob Marley—The Official 70th Anniversary Tribute, pays tribute to the timeless musician.
As the 1970s drew to a close, Bob Marley's appetite for musical growth increased exponentially. After a whirlwind world tour in 1978-79 during which sold-out crowds as far afield as Japan had sung along en masse to Bob's hits, in 1979 he set about working with an impromptu group called the Melody Makers. The side project consisted of Bob and Rita's children Sharon, who was 14, Cedella, 12, Ziggy, 11, and Stephen, who rounded out the group as a 5-year-old. All the profits from the single they created together, "Children Playing in the Streets," went to the United Nations Children's Fund. Soon, he was directing his attention to the struggle of Zimbabwe to become a free nation independent of both its colonial name and oppressive colonial systems. After a visit to the newly free country in April 1980, Bob was ready to go about planning the next phase of his career. He set up a meeting in New York with Island Records boss Chris Blackwell and various PR gurus to discuss how best to release Bob's latest album to the world.
By this point, Bob was sleeping a scant three hours a night, producing some of the most inspired work of his career. But as he went about his work, it was also evident that something wasn't right. His friends and confidants confirm in Catch a Fire, by Timothy White, that he was more unwell than he could confirm and realizing that every moment was precious. As Uprising went from notes on paper to sounds in a recording studio to a bona fide record, it became clear that the message of this album, the last to be released during Bob's lifetime, was more vital than any he had put out before. Bob's whirlwind pace to complete the album, which features the hits "Pimper's Paradise" and "Redemption Song," never abated. Nearly every song has at least an ancillary connection to Rastafarian beliefs, continuing the tradition of Bob's music including a religious message.
Uprising was backed up by a massive tour—spanning both Europe and the U.S.—which began in Zurich on May 30. Bob Marley was never more popular than he was at this moment, as reggae had gained a foothold in European and American markets and was also changing the very culture back home in Jamaica. Though the tour would be cut short by Bob's declining health after a performance in Pittsburgh, the first leg was a rousing success, and the U.S. run began on a high note. Soon, Bob Marley's face would adorn Jamaican postage stamps and his name would stand alongside university chairmen, beloved poets and political heroes as a recipient of one of Jamaica's highest honors, the Order of Merit. But if anything is indicative of Bob's most important legacy, it is the fact that the Melody Makers continued to record, even scoring a hit record with "What a Plot" in 1982. Bob's music continues to live on both in the hearts and minds of fans and in the musical family, both blood related and otherwise, he left behind on Earth.
This article is excerpted from a Newsweek Special Edition, Bob Marley—The Official 70th Anniversary Tribute, by Issue Editor Tim Baker.