Uproar Over Bret Stephens Climate Column Underscores Rigidity of Thought Among Liberals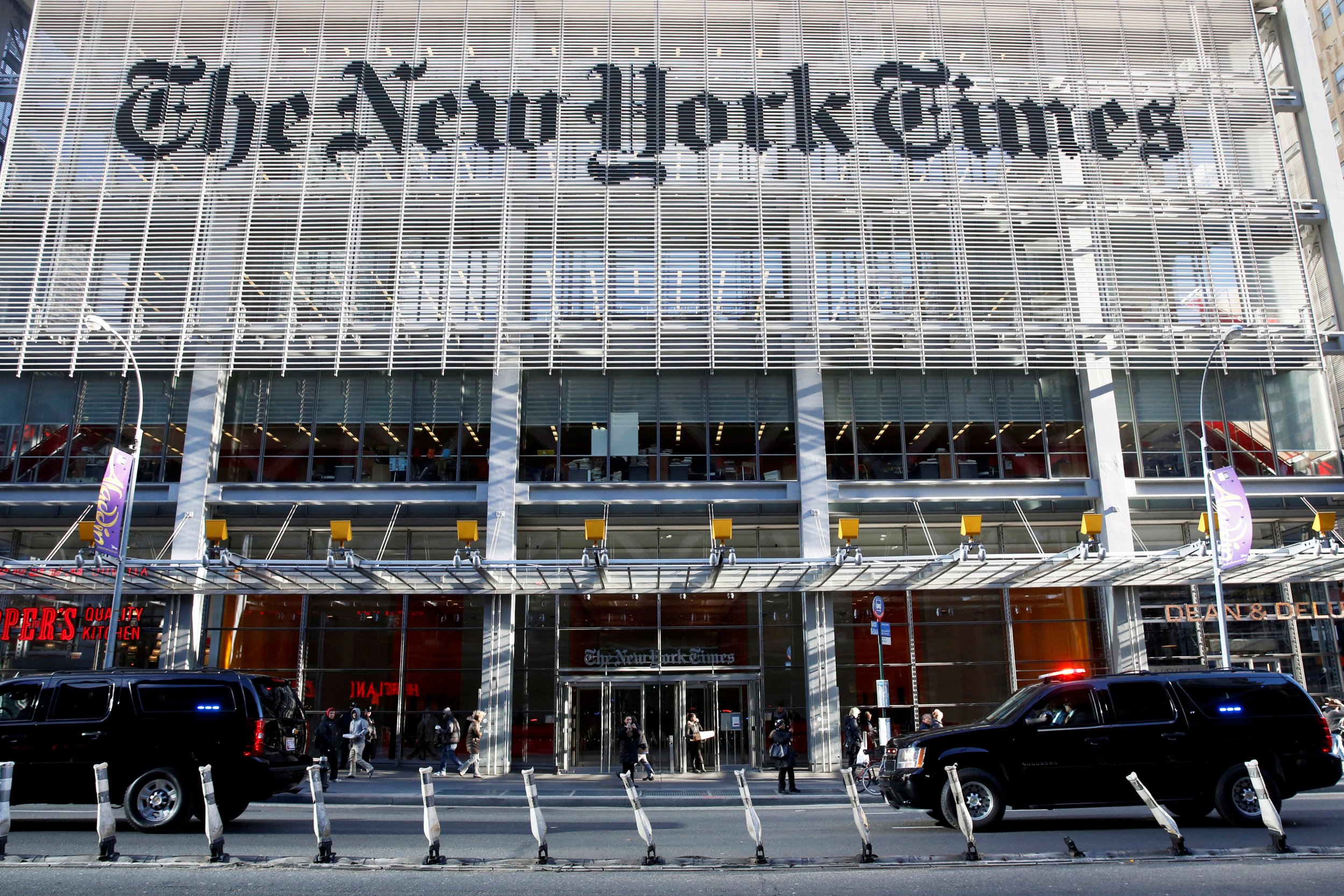 Updated | In the latest sign of what some see as growing rigidity of thought among American liberals, new New York Times columnist Bret Stephens has been skewered online by readers of the paper for his first column. The subject of that column was a growing rigidity of thought among American liberals.
Stephens arrives at the Times from The Wall Street Journal, where he won a Pulitzer Prize in 2013 for "incisive columns on American foreign policy and domestic politics, often enlivened by a contrarian twist."
Many on the political left objected to the hire, with some noting that the Times had hired another white male columnist when it still had no women of color in its op-ed ranks. Others pointed out that Stephens, who is Jewish, was harshly critical of the Arab world. Stephens had also suggested that the outcry over campus rape was overblown.
In one of his 2012 columns, he defended pundit Fareed Zakaria against charges of plagiarism, although those charges appeared to be highly credible (Zakaria used to write for this publication, when it was under different ownership and editorship).
Nevertheless, James Bennet, the new editorial page editor of The New York Times, was effusive about the hire, writing in a memo that Stephens was a "beautiful writer" with a "deep sense of moral purpose and adventure about our work."
Then came Stephens' first column and a whole new round of outrage.
In his column, Stephens makes a somewhat tortured argument that compares Hillary Clinton's certainty about her victory last November to many liberals' certainty that the climate is irrevocably changing because of human activity.
"We live in a world in which data convey authority," Stephens wrote. "But authority has a way of descending to certitude, and certitude begets hubris."
His theme, somewhat awkwardly expressed, appears to be that even liberal humanists who are confident in the scientific method need a measure of humility. However, many readers took the column—not entirely unfairly—to be nothing more than climate change denialism. To those who oppose President Donald Trump and his agenda—which is to say, most readers of the Times—such a column comes at an especially precarious moment, as Trump is said to be considering withdrawing from the Paris Agreement.
Others argued bitterly that the same newspaper that had so relentlessly covered the "scandal" over Clinton's email server was now providing a bully pulpit to the enemies of environmentalist. Many tweeted, proudly, that they were canceling their subscription to the Times, even as Times reporters pointed out that Stephens has no say over the newspaper's reporters covering climate change.
In a recognition of how serious the situation had become, executive editor Dean Baquet appeared on CNN's Reliable Sources on Sunday morning, asking host Brian Stelter, "Didn't we learn from this past election that our goal should be to understand different views?"
Apparently not. It's unclear how many people have dropped their subscriptions over Stephens column, and how much of the outrage was amplified by social media. Either way, the anger is a sign of a deeper struggle on the American left over what, exactly, are the core values of the Democratic Party. There are many competitors: identity politics, wage equality, reproductive choice, renewable energy. Which are central, and which can be treated as ancillary concerns? Liberals are painfully, publicly asking themselves that question.
Meanwhile, the outrage over Stephens's debut overshadowed an arguably more troubling column by another Times conservative columnist, Ross Douthat. Douthat praised French ultra-nationalist Marine Le Pen. Dismissing concerns over her Islamophobia, as well as her affiliation with anti-Semites, Douthat praised Le Pen as "straightforwardly correct."
Douthat once also predicted that Marco Rubio would be the Republican nominee for president, in what should serve as a reminder that even columnists for the Times can sometimes err in their opinion.
Correction: An earlier version of this story misspelled James Bennet's name.