UPS Driver Reveals Huge Amount of Packages He Delivers in 6 Hours, Sparking Debate Online
An alleged UPS driver has started a debate online with his viral TikTok that has already garnered 2.4 million views. In the video, he showed a full truck of packages in the morning, and by the afternoon, it's a lot of bare shelves. Some viewers have sympathy for the driver, while others don't seem that impressed.
The video began with TikToker @aiden_m365 facing the camera in his truck as he wears a UPS uniform and walked to his seat. The screen read, "Idk why they get paid so much. All they do is deliver packages. Can't be that hard." Accompanied by the song Own Brand Freestyle by FelixThe1st and Dreya Mac, the video's creator showed a full truck bed of packages all over the place on shelves and on the floor. The screen read that it's 8:45 a.m. at the time. However, fast forward to 2:45 p.m., and viewers can see that the shelves are bare without packages in a six-hour timespan.
According to Glassdoor, package delivery drivers make an average of $47,833 a year. However, this total can vary from $30,000 to $76,000 a year. But UPS drivers make about $62,733 a year, which is higher than the average for package delivery drivers.
The viral video has over 250,000 likes with over 2,800 comments on it. Many people seemed to have a lot of sympathy for the TikToker. "You are busting your a** hustling to get that many delivered so quickly," a viewer said.
One viewer did not think package delivery people get paid enough. "Y'all aren't paid enough," they said. "Some of those packages are super heavy, you work until the truck is empty, not to mention the weather and errant dogs."
Another viewer seemed to agree about the pay. "Y'all should be paid more," they said. "I'm ordering couches over here and y'all bring it to my front door."
"I promise you...I've never seen someone work as hard as a UPS man," another viewer said. "Running always."
However, other TikTok users were not impressed. One viewer called @aiden_m365's job "the easy part."
"Pay the warehouse workers that load the truck more, he does the easy part," they said.
"I mean, ya? You delivered the packages?" another user expressed.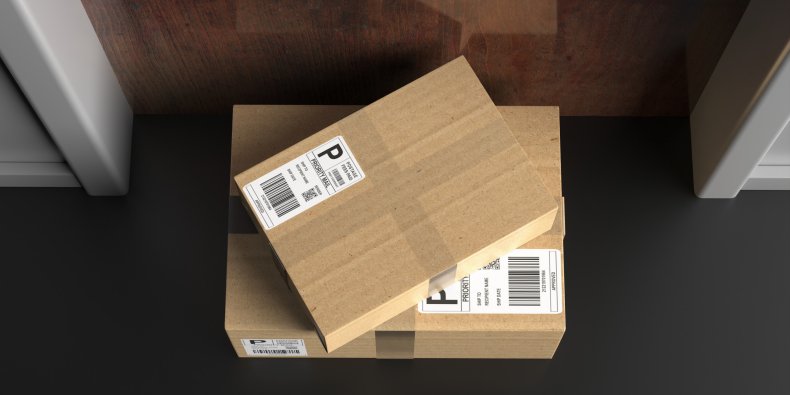 One TikToker added, "So you do just deliver packages? You just proved the point of the comment."
While another viewer didn't mince words. "I'm surprised by the fact they y'all get paid a lot and that you think the job is hard," they said.
Newsweek reached out to UPS for comment.