Upset Donut Shop Customer Defecates on Floor, Flings Her Feces at Employees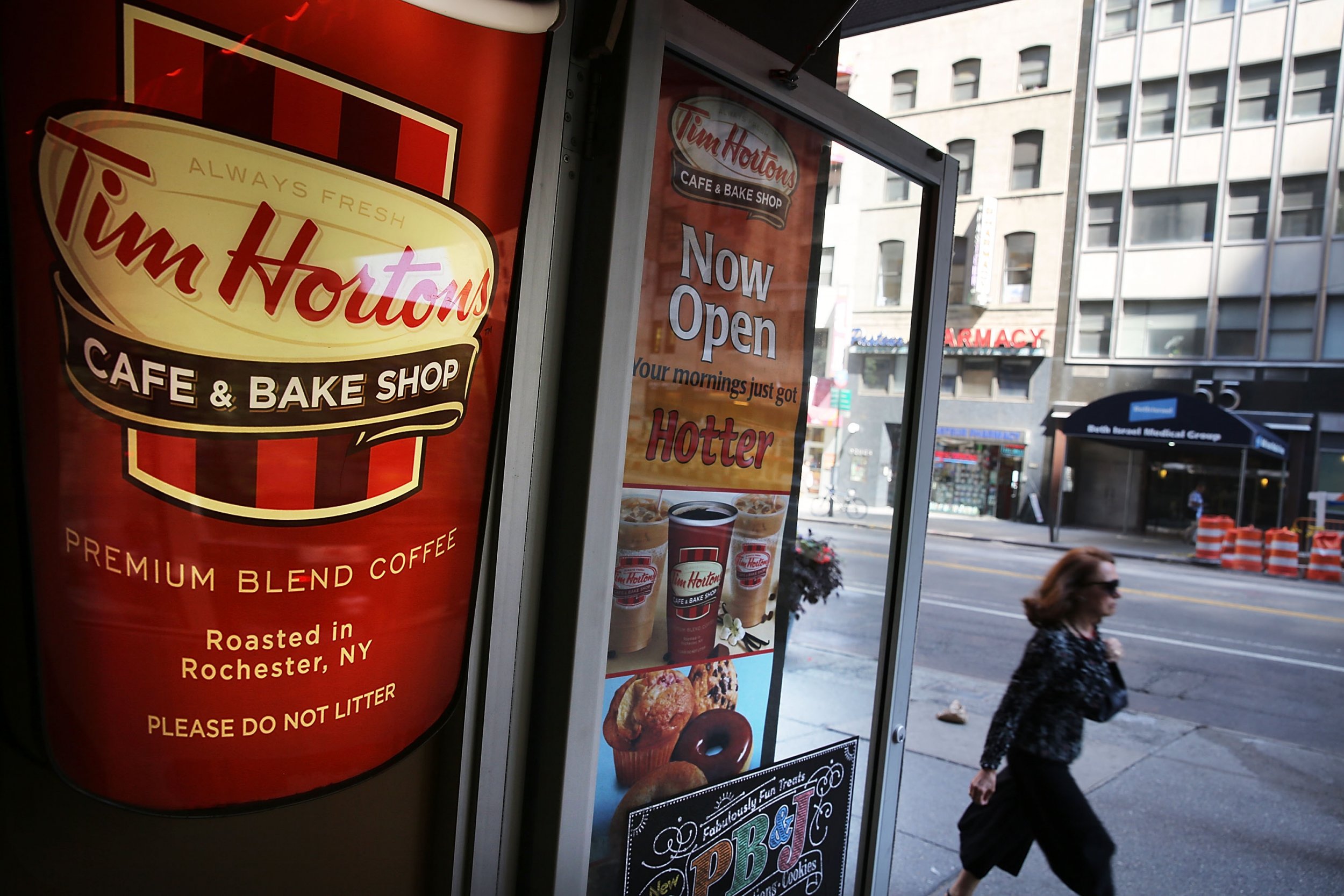 Workers at a Tim Hortons close to Vancouver had a rough day at work Monday, as they were faced with an irate customer who chose to throw her feces at staff in a bizarre dirty protest.
The customer got into an argument with staff, who asked her to leave the premises. In response, the woman defecated on the floor, before proceeding to throw the feces at the shocked employees, The Province newspaper reported.
The baffling confrontation occurred at around 6:15pm in a Tim Hortons in Langley City as confused customers looked on. The argument reportedly began after staff told the woman she could not use the restroom.
The encounter was caught on video by a camera inside the store. Staff appear to be trying to calm the customer down while she paces infront of the cash register, shouting and gesturing towards workers.
These valiant attempts at de-escalation failed, however, as the woman proceeds to squat against a wall and relieve herself. The angry customer can then be seen flinging her excrement at staff as they run for cover.
A Tim Hortons spokesperson said, "Our current understanding is that the team member used their discretion in this case and denied access to this guest based on past behaviour and out of concern for the immediate safety of team members and guests in the restaurant."
Police were called to the store and arrested the woman in the parking lot, spokesperson Corporal Holly Largy explained. Prosecutors are now considering what charges, if any, to bring against the woman, and a court date for her has been set. Largy said the police had dealt with the woman before.
The company spokesperson said some of its restaurants use a "restricted access policy for restrooms to ensure the well-being of our guests."
American coffee giant Starbucks recently told its employees to give the restroom key to any customer that asked for it. The move followed the arrest of two black men who were sitting inside a Starbucks without buying anything after asking to use the restroom. The company faced national criticism over its handling of the incident.
"We don't want to become a public bathroom, but we're going to make the right decision 100 percent of the time and give people the key," Starbucks Executive Chairman Howard Schultz said last week.
Tim Hortons has not yet mentioned changing its bathroom policy, but the staff in this branch probably wish they had given this particular customer the restroom key.