'The Upside' True Story: Kevin Hart and Bryan Cranston Replace the Real Algerian and French Aristocrat
In The Upside, Bryan Cranston plays quadriplegic billionaire Phillip Lacasse, who finds new purpose in life through his relationship with his ex-con caregiver Dell Scott (Kevin Hart). Originally screened at the 2017 Toronto International Film Festival, The Upside was shelved when The Weinstein Company went bankrupt early in 2018 and was subsequently purchased by STX Entertainment. But while The Upside has had a long road to American movie screens, it is far from the first time the story's been told, with origins in the true story of Philippe Pozzo di Borgo.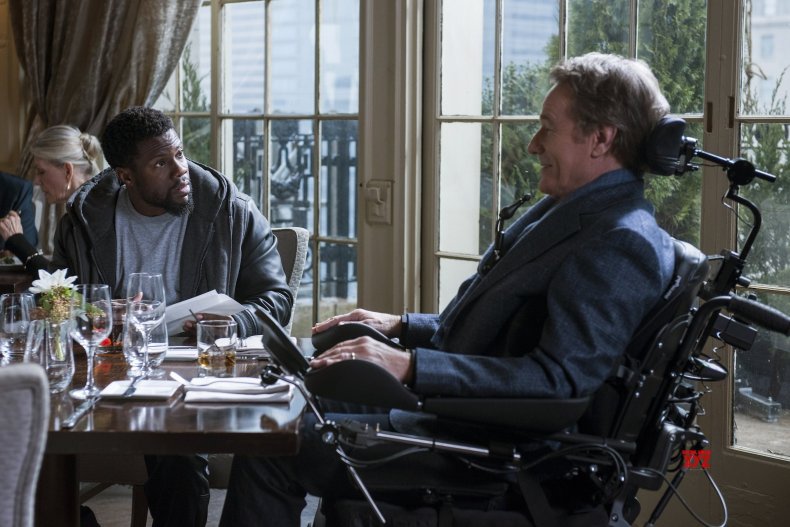 The Upside True Story
Philippe, the son of a French duke, became quadriplegic following a paragliding accident in 1993. At first, he didn't adjust well to his disability, once attempting suicide by wrapping his oxygen tube around his neck. But his spirits turned around after hiring Abdel Sellou, a recent Algerian immigrant and former criminal who had only applied for the job to fulfill the income support requirements of his French visa.
"He didn't feel sorry for me. He was irreverent, cheeky and had an outrageous sense of humor. I suddenly found I was enjoying life again, feeling like I didn't know what was coming next," Philippe recalled to The Telegraph in 2012. "This is the guy I needed. I don't give a damn that he is out of jail. I needed him. And he became a friend afterwards."
Together, the duo would routinely pull elaborate pranks, like when Abdel got pulled over for speeding in Philippe's Rolls-Royce, but convinced the police, with Philippe playing along, that he was rushing his ward to the hospital to treat a seizure. Philippe even souped up his wheelchair so he could race it at high speeds with Sellou hanging off the back.
"He treated me like I needed to be treated in the tough times ahead," Philippe told The Telegraph. "I needed to be back on track. Pity is the last thing you need. Pity is hopeless. Pity is what someone gives you because he is afraid to take care of you."
In 2001, Philippe published a bestselling memoir, A Second Wind, about his life and his odd-couple relationship with Sellou, which was turned into 2011's French film The Intouchables. A huge box office success in France, The Intouchables was remade twice in 2016, in Argentina as Inseparables and India as Oopiri, before the American remake.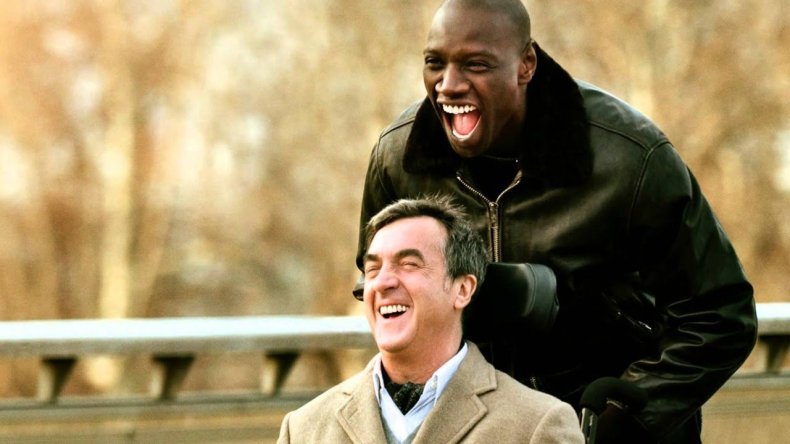 The latest version of the story, pairing a white billionaire with a black ex-con, is meant to bridge the same seemingly insurmountable social divide in America as between a French aristocrat and an Algerian immigrant in the original story. You can see for yourself whether director Neil Burger was successful—The Upside is out in theaters now.