Upskilling Can't Be Ignored for America's Educators
How education industry leaders can help get teachers back on track.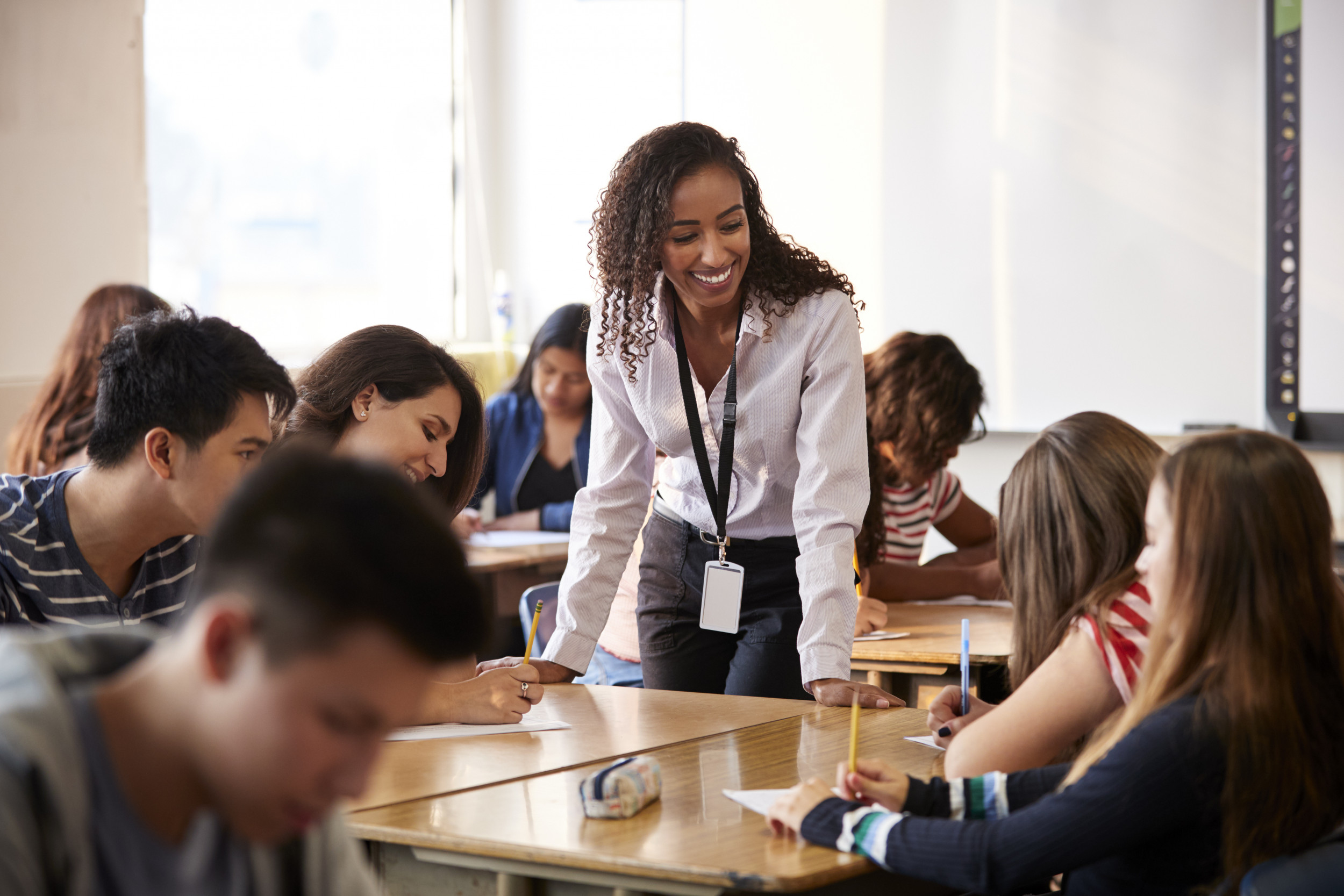 The numbers speak for themselves. There's a growing teacher shortage, even as student enrollment rises. Many fewer people are participating in teacher prep programs; some states even saw a 50% reduction in enrollment. And the effects of the Great Recession are still felt in the education industry: As of September 2019, there were 60,000 fewer local public education jobs than there were in 2008. Add that to the nearly 1 million jobs lost between February and May of 2020.
It is safe to say America's largest workforce is in crisis. COVID-19 has exposed the weaknesses in this sector, including the need to ensure that our frontline education workers are equipped to prepare students for the jobs of tomorrow.
Throughout the course of the pandemic, we've seen a number of initiatives designed to get education back on track:
• The Coronavirus Child Care and Education Relief Act (CCCERA), a $430 billion package.
• The American Rescue Plan, which included $36 billion in emergency grants.
• The Coronavirus Aid, Relief, and Economic Security Act (CARES Act), a $2 trillion economic relief package that included $16.5 billion for states and school districts as emergency relief.
That's over half a billion dollars in emergency efforts, but none of it went toward improving teacher effectiveness, which is one of the most important factors in student achievement. The conversation around education as an industry rarely, if ever, touches on the necessity of educator development. Everything has been student-focused, and understandably so. But that's about to change.
That we're underinvesting in our national faculty isn't shocking news, but the pandemic made the gaps increasingly obvious. Now more than ever, we need a fresh approach — especially considering that the shifts in skills, and the resulting gaps, can create fissures in the workplace.
I'm not alone in this observation. In a recent conversation with Talia Milgrom-Elcott, founder and executive director of 100Kin10 (an organization committed to producing more STEM teachers), she shared that in order to create environments where students can thrive, we must first create environments where teachers can thrive.
As the fog lifts and we begin to understand our new reality, the education industry must focus on imparting the skills needed to navigate the fluid nature of our professional lives. The data show us that we need to consider the situation as a whole—one in which teachers' welfare and their own education are part of the conversation.
Right now, we have an opportunity to take our identified weaknesses and skill and use them to establish more effective strategies for the educator workforce. That includes:
• Investing in programs and policies that improve workplace culture and creating more opportunities for collaboration among teachers.
• Strengthening specialized training and resources that focus on technology and incorporating effective online learning methods when appropriate.
• Encouraging various presentation methods in the classroom, including project-based learning, group projects and discussions, and assignments based on real-world experiences.
• Using tech tools and data to guide instruction and gauge student understanding, challenges and progress and adapt the learning experience as required.
These are tactics already employed by corporate America, with 42% of companies stepping up their upskilling/re-skilling efforts after the coronavirus outbreak, and 68% investing in re-skilling/upskilling training to handle changes within the organization.
As Dr. Rick Hess, a noted political scientist and prolific author, pointed out to me, it could come down to simply asking ourselves the right questions. For example: How do we put educators in a position to do their best work? How do we give them the tools and resources? How do we make better use of their skill sets?
Many industries provide their employees with resources to expand, broaden and deepen their skill sets. Why not education? Limiting our teachers means limiting our students. How can we catapult our cognitive future to its fullest potential without first shoring up the foundation?
The education industry is making substantial inroads to meet market demand through intentional professional development opportunities expressly intent on closing skills gaps for teachers. It's up to us to continue the forward momentum.