'Upskirting' Perverts Face Jail Under New Sex Offense Law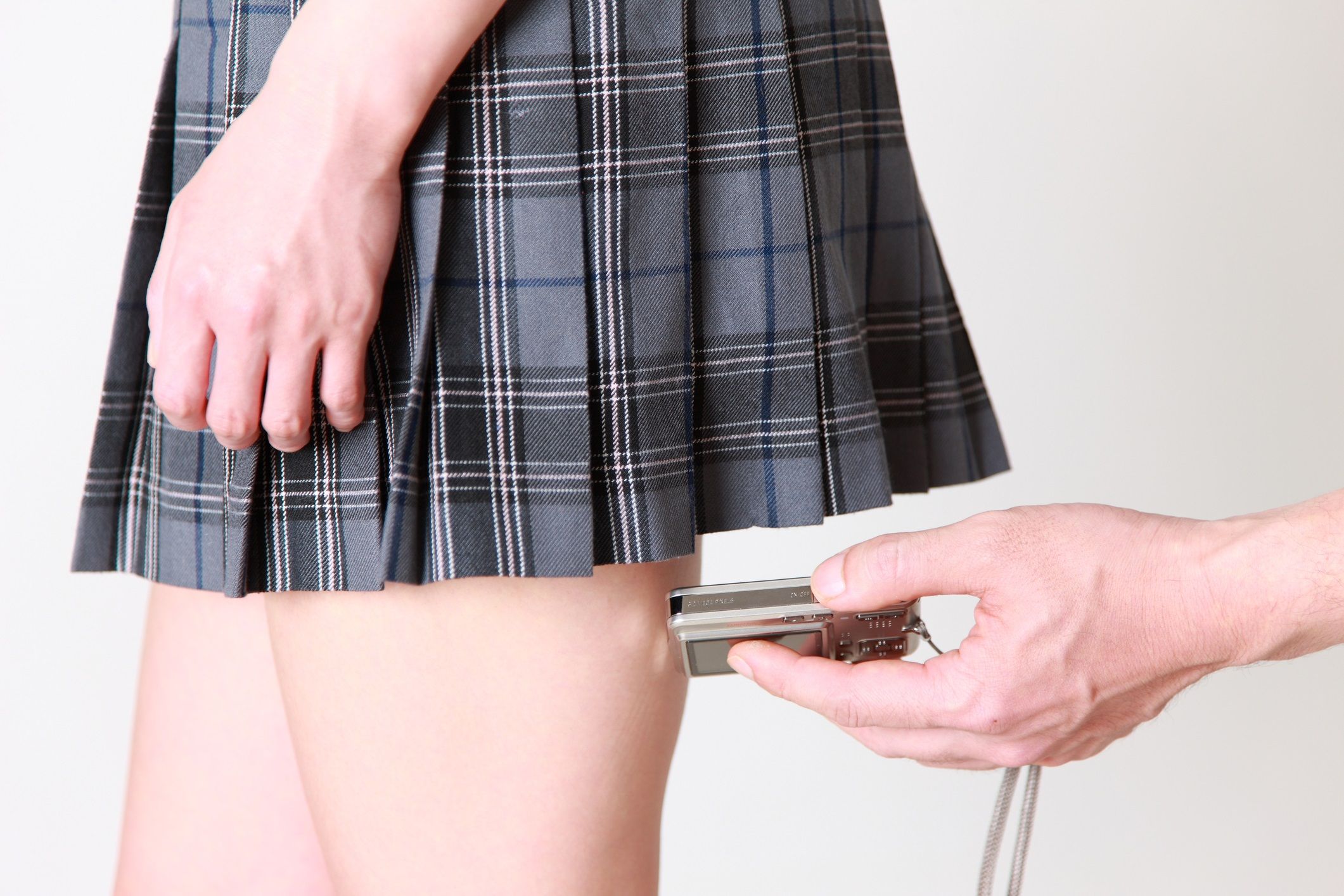 'Upskirting,' the capture of intimate images of a person without their knowledge or consent, such as by cameras hidden on shoes used to film someone's genitalia or buttocks, may soon become a specific criminal offense in Britain.
While upskirting is current punishable under British law for "outraging public decency," new legislation would make the practice a unique sexual offense. Ministers hope it will send a clear message to voyeurs, whose illicit images of their victims often end up online.
"This behavior is a hideous invasion of privacy which leaves victims feeling degraded and distressed," said U.K. Justice Minister Lucy Frazer. "By making 'upskirting' a specific offense, we are sending a clear message that this behavior will not be tolerated, and that perpetrators will be properly punished."
That punishment, for the most serious offenders, will be two years in jail if the bill passes successfully through parliament. It suffered a setback when a Conservative member of parliament objected to its place in the queue of legislation, pushing it back to the bottom of the list and delaying its passage into law.
If passed, it will appear as a new offense under the U.K.'s Sexual Offences Act 2003 and will apply to England and Wales. In Scotland, which has a separate legal system, upskirting is already an offense.
A Freedom of Information request to police forces in England and Wales by the Press Association revealed that officers had pursued 78 offenses related to upskirting since 2015. Yet only 11 people were charged.
Gina Martin, 26, caught a man who took a photo of her crotch while at a music festival in London's Hyde Park. Despite calling the security guards and police, who told the man to delete the image from his phone, no charges were ever brought against him. So she launched a campaign to change the law—and it worked.
"Almost a year ago, I started my campaign to make upskirting a sexual offence after I was targeted," Martin said.
"I've been on an extraordinary journey since then. The inner workings of politics was a mystery to me, so I brought in my lawyer Ryan Whelan to help me create an argument that was legally sound and politically astute.
"And now, the result of all that hard work is that women and girls who needed this law changed are now being heard by those in power. This has been a colossal undertaking for me personally and professionally, and I absolutely couldn't have done it without Ryan and the incredible public behind me."
Katie Ghose, chief executive of the charity Women's Aid, also welcomed the change in law.
"This form of abuse is painful and humiliating for victims and often has a devastating impact on all aspects of their lives," Ghose said.
"We hope that this new criminal offence will be another step forward in challenging the prevailing sexist attitudes and behaviors in our society that underpin violence against women and girls. Domestic abuse does not happen in a cultural vacuum."
This article was updated to include the Conservative M.P.'s objection.