Upstate New York Man Catches Fire, Listed Critical After Police Use Taser on Him
A 29-year-old man from upstate New York is in critical condition after he caught on fire when police used a Taser to subdue him, law enforcement officials said.
Jason Jones is in an intensive care burn unit at Upstate University Hospital in Syracuse with grave injuries he sustained after he reportedly covered himself with hand sanitizer and began arguing with police.
The Catskill man allegedly walked into the village police department last weekend and a confrontation with officers began. Chief Dave Darling, a former senior investigator with the State Police, confirmed that law enforcement was familiar with Jones from previous encounters and they deployed a Taser to subdue the man.
"I think they were afraid he was going to hurt himself, and that's what started it," Darling told the Times-Union. "There are still details that we're trying to develop."
He said that the incident involving Jones is being investigated by the Greene County District Attorney's Office and described what happened to the man as "horrible." Darling did not respond to follow-up questions from the New York newspaper about when Jones poured hand sanitizer on himself and if officers saw him do it.
Law enforcement briefed on the investigation told the newspaper that the man had started taking off his clothes in the police station and doused himself with the flammable substance in front of officers before they tased him. Darling declined to comment on the information provided to Times-Union.
An attorney for Jones' family also declined to discuss the details of the case with the newspaper.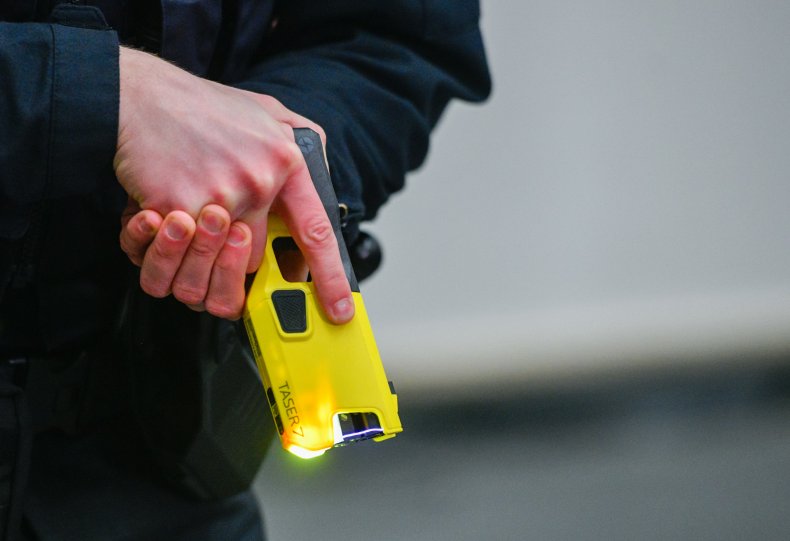 "We've requested preservation of all recordings and written materials and have no further comment," said family lawyer Kevin A. Luibrand. He added that Jones is seriously injured as a result of the incident but would not provide insight into why his client was in the police station.
Catskill police officers are not equipped with body cameras, Darling said, but there are video cameras within the police station.
Luibrand requested that the department save all audio and video recordings from the street as well as the station in a Thursday letter addressed to Darling. The attorney also requested that computer data from Tasers used during the incident be saved.
"The only timeline we're on right now with the family is to get him recovered — that's all the family is focused on," the lawyer said. "They're focused on what's important to them right now, which is the health of their son."
The Times-Union characterized Jones as a "celebrated athlete at Catskill High School more than a decade ago" and wrote a number of articles about his athletic performance on the school's track and basketball teams.
Newsweek reached out to District Attorney Joseph Stanzione for comment.