Uptick in Stabbing Attacks by Palestinians as End of Ramadan Nears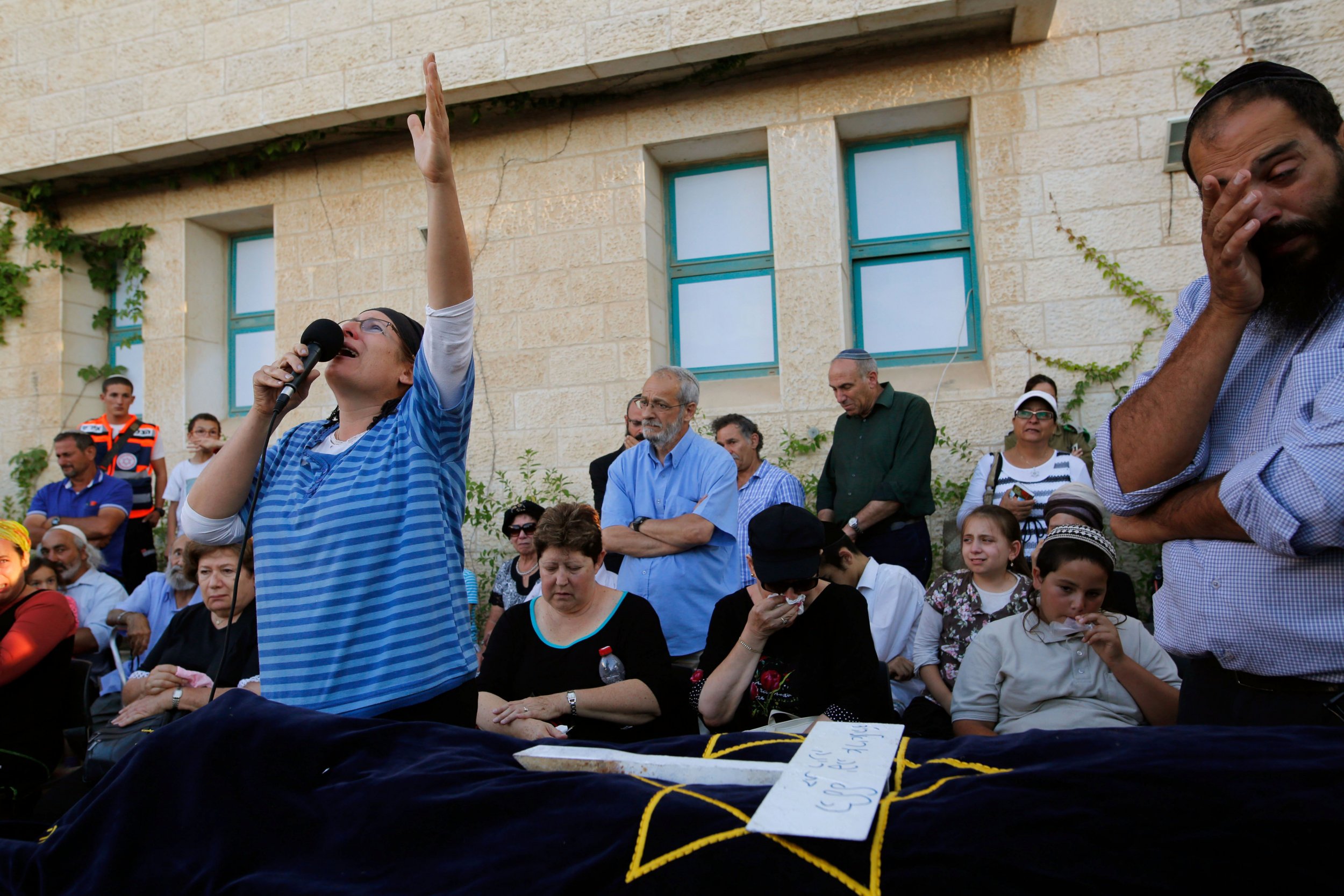 Palestinians carried out two stabbing attacks in the 24 hours following the murder of a 13-year-old Israeli girl at a settlement in the West Bank, Israeli police said as the Islamic holy month of Ramadan nears its end.
Stabbing, shooting and car-ramming attacks by Palestinians against Israelis have been ever-present since a wave of violence began in October 2015, but the situation had somewhat calmed until earlier this month when two Palestinian gunmen opened fire on a Tel Aviv restaurant, killing four people.
On Thursday, a Palestinian man identified as 19-year-old Mohammed Nasser Tarayra breached the security fence of the Kiryat Arba settlement near the West Bank city of Hebron before entering the home of Hallel Yaffa Ariel, stabbing her to death while she lay in bed.
Later the same day, a Palestinian from the West Bank stabbed a man and a woman in the Israeli town of Netanya. Both were wounded and a civilian shot the Palestinian dead, according to Israeli police.
On Friday, a Palestinian woman, identified as 27-year-old Sarah Tarayra, a relative of Mohammed, attempted a stabbing attack at a Hebron shrine known as the Ibrahimi Mosque to Muslims and the Cave of the Patriarchs to Jews.
She targeted a female Israeli guard who was not wounded. Israeli police said she was being searched at a security checkpoint when she revealed a knife and attempted to stab the guard.
"Officers took the suspect into a side room to carry out a thorough check," police spokeswoman Luba Samri told AFP news agency. "Suddenly she drew a knife and tried to stab the policewoman who was searching her."
She added: "Another officer who was there saw what was happening. He responded with fast and precise fire at the terrorist until she was neutralized."
Both Mohammed and Sarah Tarayra lived in the Palestinian village of Bani Naim in the West Bank.
The settlement holds a population of 7,000 and Hebron plays witness to an intense environment where several hundreds Jewish settlers, protected by thousands of Israeli soldiers, live among hundreds of thousands of Palestinians.
The city, alongside Jerusalem, has been one of the focal points of the wave of violence that has taken the lives of 33 Israelis and two U.S. nationals. In the same period, Israeli forces have killed at least 198 Palestinians, more than half of which Israel said were attackers.
Palestinian leaders blame the ongoing Israeli military occupation of the West Bank and violations at a contentious Jerusalem holy site, known as Haram al-Sharif to Muslims and the Temple Mount to Jews. Israel blames the violence on incitement by Palestinian leaders and posts by Palestinians on social media.