'Urban Drool' Blamed for High Level of Feces, Urine and Garbage in Seattle Storm Drain
Analysis performed by Anchor QEA on several Seattle storm drains showed levels of runoff at 300 times the acceptable level for sewage waste, according to KOMO News.
The runoff, called "urban drool" and comprised of feces, urine, garbage and other hazardous waste has been blamed on illegally parked RVs dumping their sewage tanks into the storm drains. But who is legally liable for cleaning it up?
The sample, taken on June 7, was from First Avenue and Lander Street, in the SODO neighborhood of Seattle, following a brief rain.
"We know what happens when that hits the ground and where it goes," said Anchor QEA Principal Scientist Clay Patmont, who did the analysis. "You can easily use these calculations and conclude it wouldn't take more than 5, 10, 20 at the most, RVs doing this to register a significant uptick."
"We issued this report because we wanted to see if our hypothesis is correct," said Ballard Business Improvement Areas Executive Director Mike Stewart, whose company commissioned the testing. "We think the small amount of research we've done so far has verified that."
The BBIA is highly critical of the Seattle's lack of restrictions for RVs and their illegal dumping activities.
"We are really calling on the city or the county or the state department of ecology take it to the next step and really exam how big this issue is," said Stewart.
A spokesman for the Washington Department of Ecology replied to Stewart's statement by saying the department is cognizant of the impacts of RVs as well as environmental impacts stemming from the homelessness crisis, including encampments.
Northwest Communications Manager Larry Altose told KOMO that Seattle is required to follow permits issued by the Clean Water Act that regulate storm discharge. This requires the city "to find and fix illicit discharges of pollution that enter storm drains."
Seattle Public Utilities told KOMO it will work with BBIA to "better understand this data." and it's "working to mitigate wastewater pollution from RVs through our mobile RV pump-out pilot."
"In 2018, SODO was a priority area for this water quality program. SPU found that elevated fecal coliform levels were primarily the result of incorrect private sewer connections, which have now been repaired."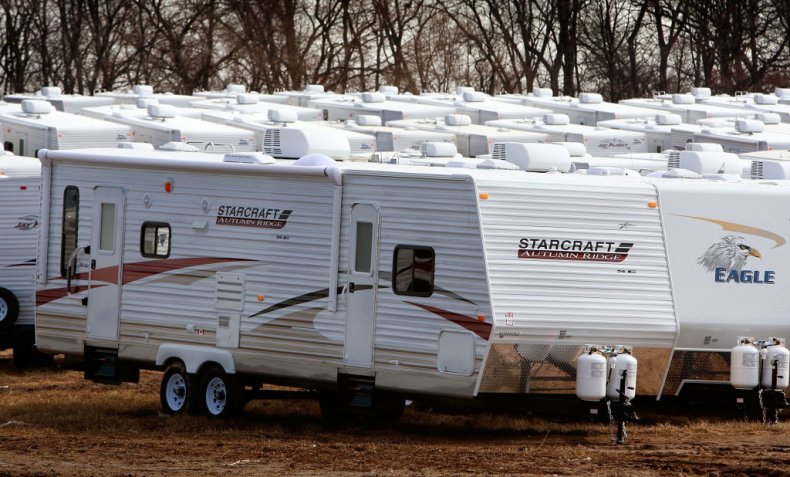 "We can't say it came from RVs. Can't say it came from any one source but it clearly has the potential to result in concentrations (of fecal coliform) in the river that are probably higher than the water quality standards," said Patmont.
"We were doing remarkably well, actually a head of the rest of the country in allot of this, but does appear what's happening right now has the potential to undo allot of what we did."
RV owners near the drains have been given a 72-hour notice to move their RVs, and Seattle Public Utilities have offered to send spill trucks to these RVs to vacuum out their sewage tanks.