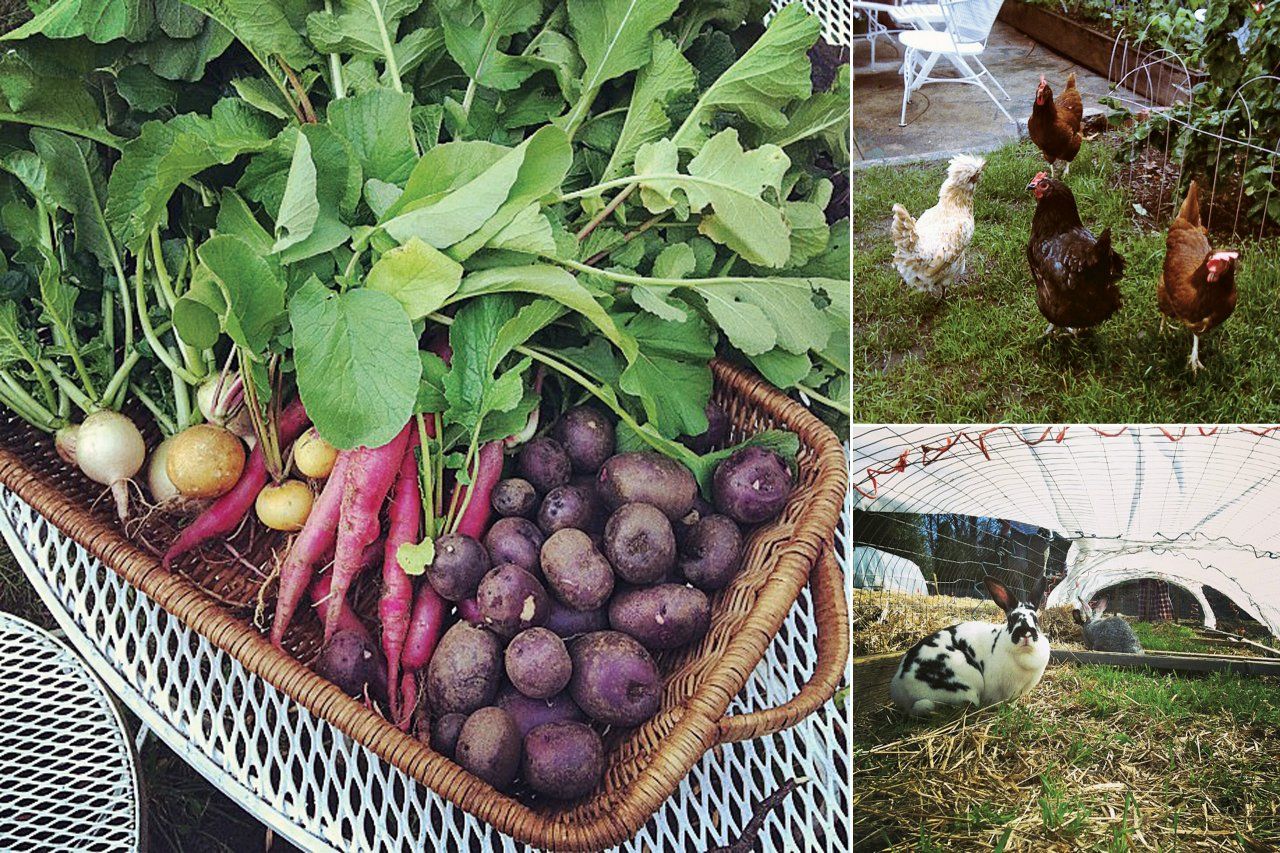 TWO YEARS ago, Gaia DiLoreto, who'd fled a thankless office job managing the IT help desk at an insurance company, started By Brooklyn, a shop featuring the wares of the borough's burgeoning artisan community. She was inspired, she told me, by Meg Paska, whose Brooklyn Homesteader blog explored her adventures in beekeeping, home brewing, and backyard chicken raising. DiLoreto's store sells handcrafted jewelry and ceramics, fancy $8 candy bars, and cocktail bitters in flavors like black mission fig and sriracha. The majority of her vendors are women who, like her, started their businesses as alternatives to frustrating, soul-draining office gigs. She's located on the same trendy Carroll Gardens block as La Casita—a yarn shop, café, and bar founded by refugees from the real estate industry—where every afternoon fashionable women with playful tattoos can be found knitting over cappuccinos or glasses of wine.
"People moved to the city, floundered in the crappy jobs, and realized that's just not enough," says DiLoreto. Many of her sellers got their starts hawking goods on Etsy or at the Brooklyn Flea Market, a sprawling weekend fair as thick with effervescent young hipsters as the trendiest of nightclubs. Founding a successful microenterprise has become a widespread bohemian dream, particularly among women. HBO's Girls underscored the painful trendiness of one of its young, single characters by having her start a mustard company. A decade ago, when hip young women were presumed to be more interested in cocktails than condiments, that would have made no sense at all.
It's easy to mock the twee, hyperlocal, handmade aesthetic that dominates fashionable enclaves in places like Brooklyn and Portland, Oregon. But in her new book, Homeward Bound: Why Women Are Embracing the New Domesticity, Emily Matchar makes a convincing argument that it actually represents a generational change in values born of a deep disaffection with the modern workplace, one with real implications for gender equality. Inasmuch as this new domesticity represents a desire to live more sustainably and authentically, it's wholly laudable, if also a bit precious. But a return to home and hearth also has a way of reinforcing traditional gender roles, even if everyone involved says she's only following her heart.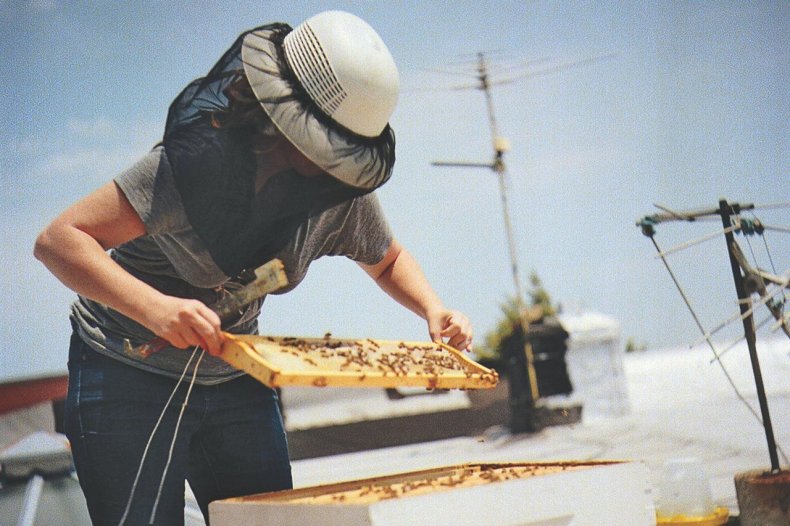 "The various pieces—the urban chickens, the domestic-porn blogs, the retro cookery, the attachment parenting—are beginning to come together to reveal a larger whole," writes Matchar. "To say that these phenomena are 'just trends' or to snark on them as the whims of privileged hipsters is to ignore this emerging bigger picture. Fashion is fashion, but our current collective nostalgia and domesticity-mania speak to deep cultural longings and a profound shift in the way Americans view life." And not only well-off Americans with liberal-arts degrees. Matchar began her book expecting to find a lot of ex-CEOs and dropouts from corporate law. Instead, she discovered "middle-class people struggling with modern life. Underemployed recent college grads learning to knit because they got no satisfaction out of their temp jobs. Women who 'just happened' to learn about attachment parenting at the end of their too-short maternity leaves from jobs they felt ambivalent about to begin with."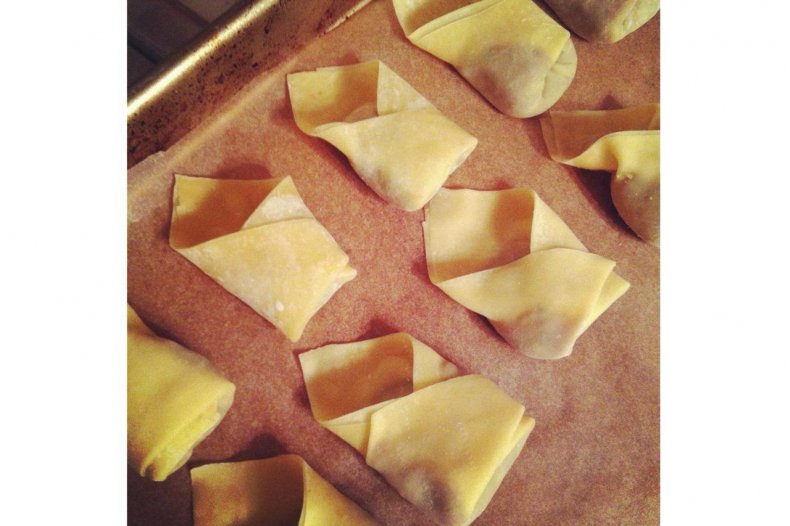 Shannon Hayes, author of Radical Homemakers, an influential self-published manifesto that has sold more than 15,000 copies, compares the modern workplace with a wife-beater. "If we had a boyfriend or spouse who treated us this badly, we'd peg him as an abuser and dump him," she writes. "Yet our culture compels us to behave like codependents in a dysfunctional relationship with the corporate economy."
Hayes is voicing an intense version of a more common disillusionment. According to a survey done by economist Sylvia Ann Hewlett, 62 percent of Generation Y women say they don't want to emulate the long hours of their mothers' "extreme" careers. Both male and female members of Generation X and Generation Y describe themselves as more "family-centric" and less "work-centric" than their baby-boomer parents.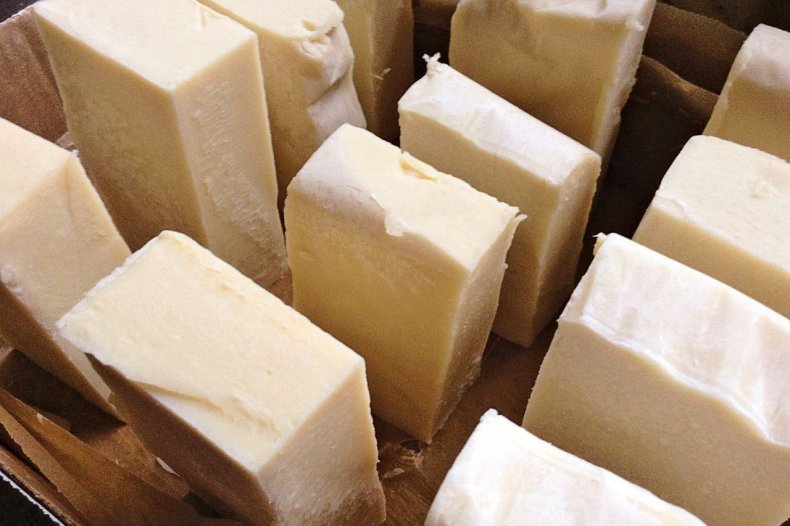 Others turn to the handmade economy because they despair of finding any other job. After all, over 14 percent of young people between ages 20 and 24 are either unemployed or underemployed. Matchar quotes a 23-year-old woman who is trying to launch an artisan jam business in Chapel Hill, North Carolina. "My parents keep asking when I'm going to get a real job," she says. "Nobody my age can find a real job. We have to be creative. I have a friend with dual master's degrees who's been unemployed forever; now she's making and selling doughnuts." DiLoreto is 38, but she says most of her vendors are in their 20s or early 30s and became entrepreneurs because "there were no jobs or they were unhappy with the jobs they had."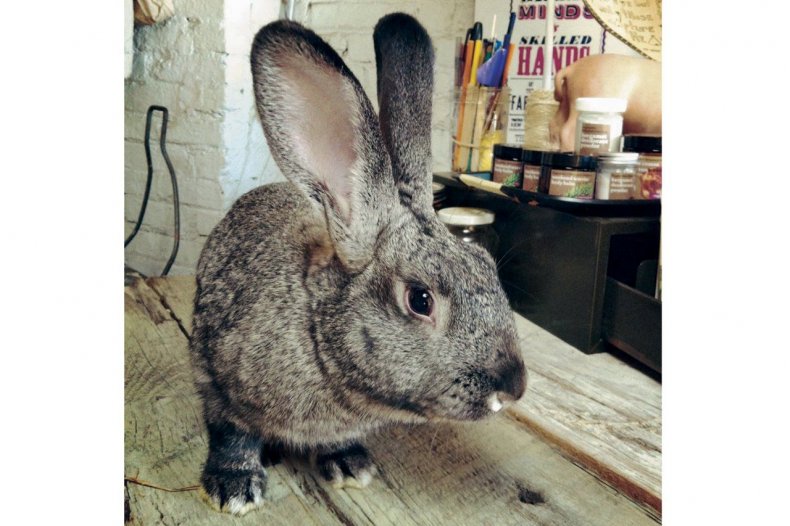 That means more delicious treats for sale at farmers' markets and local food festivals like Brooklyn's weekly "Smorgasburg." But it doesn't necessarily bode well for the drive toward female leadership that Sheryl Sandberg advocates in Lean In. Joan Williams, director of the Center for WorkLife Law at UC Hastings College of the Law, describes a woman she interviewed for her book Unbending Gender who left a law job to start a part-time quilting business. Such a career detour, she says, "certainly guarantees mothers' continued economic vulnerability, as well as that of their children. It's certainly not going to lead mothers to positions of power."
Meanwhile, the more that women direct their energies away from professional advancement and into domestic pursuits and cottage industries, the more they raise standards of cooking, housekeeping, and child rearing for everyone, making it seem that much harder to balance home and a high-flying career. Though the opt-out story is old, Williams says, one thing that is new is the pressure on women to do things like make their own organic baby food. "It's probably best interpreted as Type A, highly achieving women refocusing and applying to domesticity the kinds of standards that they were taught to apply to paid work," she says.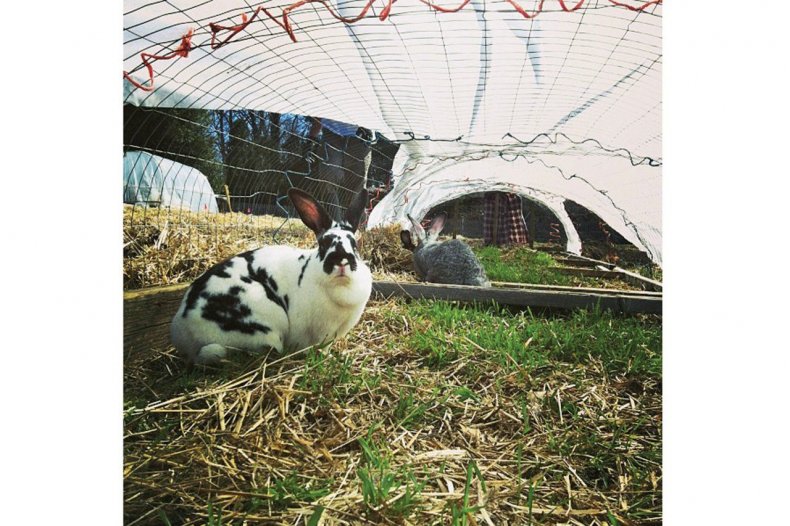 But at least some of those who embrace the new domesticity are invested in keeping standards high because it justifies their decision to pull back from work that may not have been particularly fulfilling.
Kelli Paulus, a 29-year-old whose blog is called the Hipster Homemaker, was laid off from her job as a sommelier right as she was preparing for the birth of her son. She found herself drawn toward attachment parenting—carrying her baby in a sling, breastfeeding on demand, and co-sleeping—which in turn led to a realization that "to be the parents we wanted to be" they would have to figure out a way to live without two full-time incomes. The blogosphere helped to legitimate her choice to pour her energies into domestic life. "For the women who are doing it, there's a lot of visibility," she says "Women like the Radical Homemaker and Pioneer Woman make it cooler."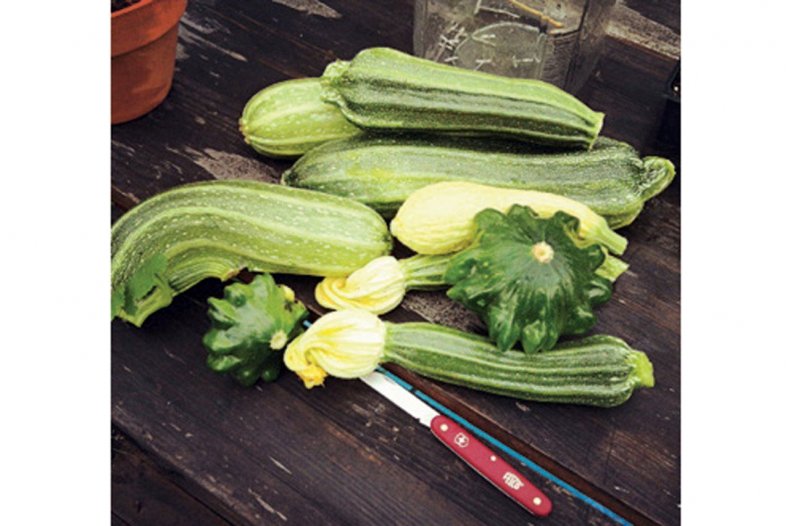 Homemaking bloggers sometimes celebrate a retreat from the workplace as if they're deliberately trying to drive second-wave feminists bananas. "I used to be an attorney, but it made me grumpy," writes one whom Matchar quotes. "Now I write about life, sweet and savory, as a wife and mother to two small boys." But the important verb here is "write." Ultimately, these women still care about careers. One of the most popular homemaking blogs is Rebecca Woolf's Girl's Gone Child, full of whimsical and well-lit photos of her sweet little cherubs Archer, Fable, Boheme, and Reverie cavorting around her Los Angeles home. Many of her posts are ruminations on their precious moments together: "We go to museums and libraries and parks and without making plans or assigning roles we just do it like nike [sic]," she writes. "We make it work. We lose each other and find each other and check out books and go down slides and eat sand and pull sand out of mouths and spill water all over everything and press our faces against windows." It's a version of family life that looks like an Anthropologie catalog.
But as Woolf explains in one admirably frank post, she has time to wax poetic about her kids because she and her husband have a full-time nanny to watch them while she works on her blog. In the end, Girl's Gone Child is a business as much as a lifestyle, with Woolf, who has written a book and hosts an online show with HGTV, as an indie Martha Stewart. And that, for many women, is the real dream of the new domesticity. "Feminists have long said that women should be paid for domestic work," writes Matchar. "Now, at least sometimes, they can be."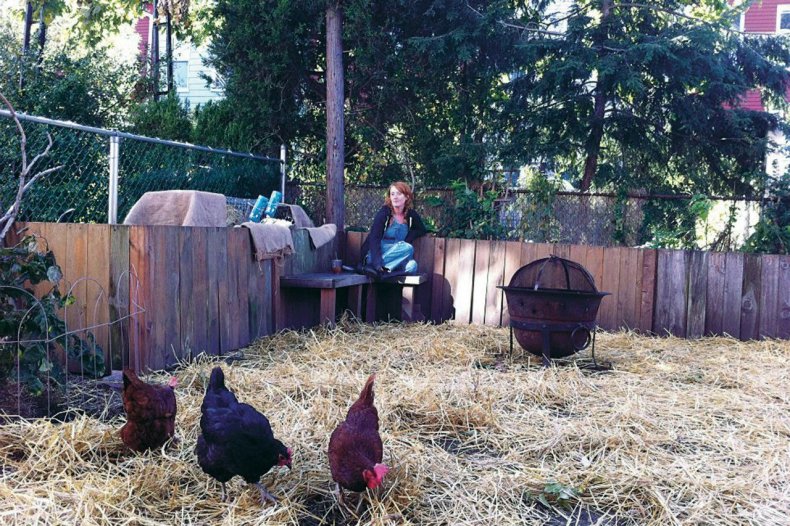 Emphasis on the "sometimes." Because, as many of these women find out, making a living from blogging, cupcakes, or crafts isn't easy. The craft marketplace Etsy, to be sure, is growing like heirloom kudzu. As Matchar reports, it made $170,000 in 2005, the year it launched. In 2011 it took in $525.6 million. But the odds aren't good that any one Etsy seller—up to 97 percent of whom are women—will be able to make a go of it. Even the most successful Etsians, writes Matchar, "turn into employees of their own self-run sweatshops: an ex-lawyer who now sits in her living room and knits for 13 hours a day, a Texas ceramicist whose round-the-clock production schedule became untenable once she had a baby, a laid-off Minnesota architect who turned her apartment into a mini assembly line to produce one-hundred-plus iPod cases in forty-eight hours."
And yet the dream of a small-scale handmade life doesn't die, both because it can be beautiful and because the alternative is often so miserable. "I think anyone who is working a standard American job, especially once they have kids and are dealing with short maternity leaves and long work hours and the expectation that you're going to be available 24/7 on email, the risk of burnout is incredibly high," says Matchar. "The more burned out you feel in your job, the more attractive domesticity seems."