Urban Meyer Decision Update, Timeline: When Will Ohio State Decide Meyer's Future?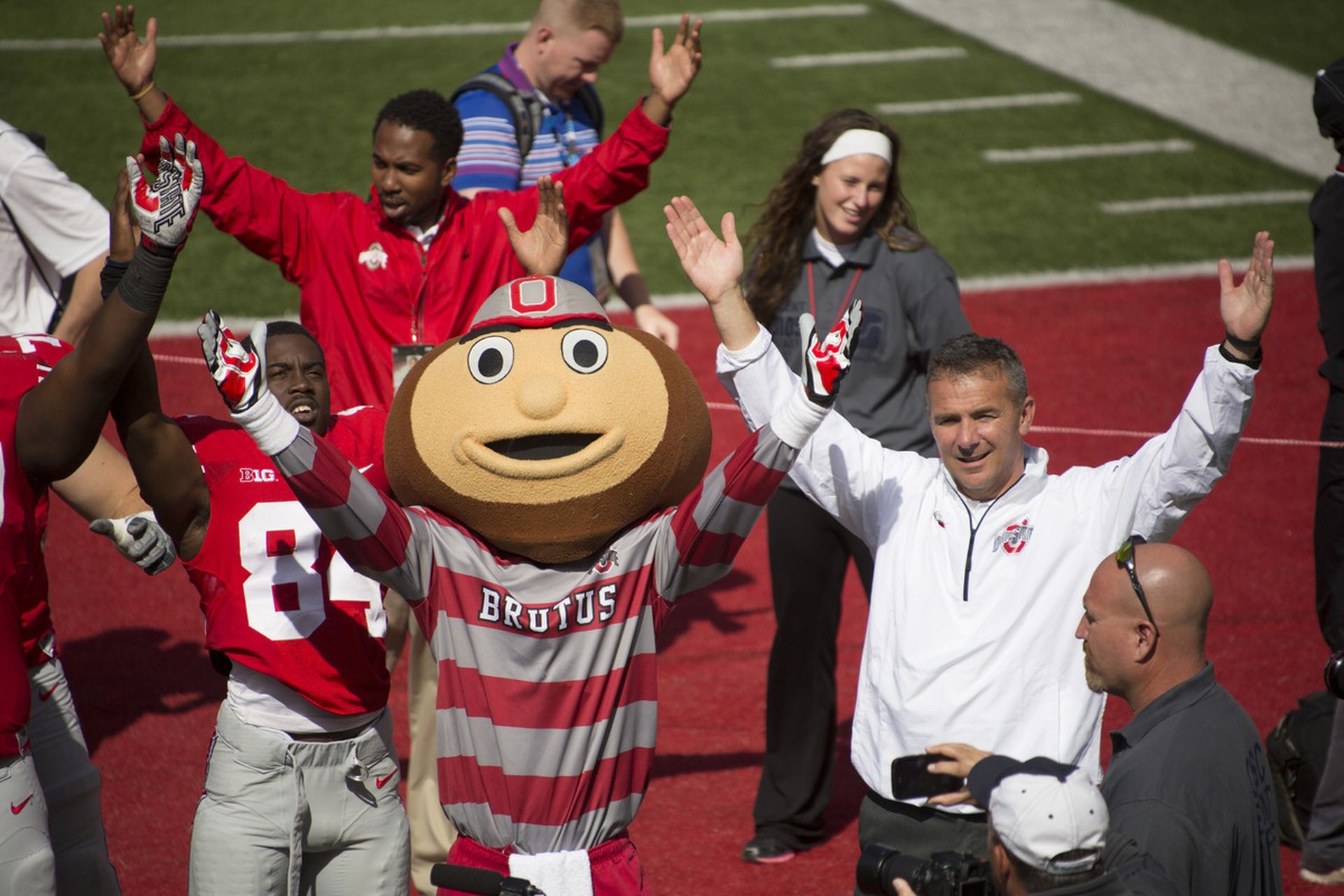 *UPDATED on Monday (8/20/2018)
Ohio State's Board of Trustees has scheduled an executive session this Wednesday at 9 a.m. to discuss the Urban Meyer investigation, according to multiple reports.
"The Ohio State Board of Trustees executive session to discuss the Urban Meyer situation is scheduled for Wednesday at 9 a.m," Tweeted Yahoo sports writer Pete Thamel. "There's still no clarity on when a final decision will come, but that's the next step that needs to happen."
Ohio State closed its investigation into Urban Meyer today, paving the way for a decision on the football coach's future at the university.
Speculation on Meyer's future with the Buckeyes has been high for two weeks. Meyer is one of the highest profile coaches in college football, earning $7.5 million per year, the Buckeyes open the regular season in less than two weeks, and he's been out on administrative leave while under investigation by the university, stirring interest in his future.
Will Urban Meyer get fired, suspended or reinstated with no punishment? The college football world and Ohio State fans are eager to know, with a regular-season opener against Oregon State scheduled for September 1.
The latest official update from the university on the Urban Meyer decision timeline, released Friday, suggests that a public decision will occur soon, Tuesday at the earliest, with one observer suggesting Wednesday as a likely date of public resolve.
Here's the latest Urban Meyer investigation timeline, according to Ohio State University:
*The investigation regarding Urban Meyer will be concluded today (Sunday, August 19, 2018).
*Investigators will then prepare a report for the independent "working group" formed by Ohio State's Board of Trustees, to be delivered this coming week.
*The working group will then share the report with the board of trustees – but a meeting of the board must be called by public notice, provided 24 hours in advance.
*After the board deliberates and has time for "appropriate consideration," OSU President Michael V. Drake will announce a decision.
Therefore, based on this university updated timeline, no decision can be reached today regarding Urban Meyer, even though the investigation formally concludes. Today merely begins a process of decision-making, that takes information found during the investigation into consideration. Nothing can happen until the board of trustees meets, and public notice is given a day in advance.
"After notice is set up, the 20 trustees will discuss the case & report," Tweeted Kyle Lamb, host of the Ohio State podcast at BuckeyeGrove.com. "They will consult with Drake and determine a course of action. Probably within 24 hours of the ES, they will announce their findings. I don't anticipate a presser, but who knows with them. Guess: Wed. (2/2)."
Because the Ohio State University board must give public notice before the meeting, which can be monitored here, don't expect any timeline surprises. That's why the biggest unknowns at this point are about the football coach's future; Will Urban Meyer will be fired, suspended or reinstated with no penalties?
Meyer was placed on administrative leave by the university on August 1 for an investigation into what he did or did not know about domestic abuse allegations against former assistant coach Zach Smith, who was terminated in July of this year. Smith has not been arrested for domestic abuse, but he's been the source of multiple public reports detailing allegation of DUI arrest and misconduct.
Brett McMurphy, who initially reported information regarding Zach Smith domestic allegations that led to OSU's Urban Meyer investigation, said late this week that he doesn't believe the Buckeyes head coach will get off without any punishment.
"The only decision that Ohio State ultimately makes I would be surprised by is if there was no punishment," McMurphy said on a podcast late this week. "I would be surprised by that. If he's suspended or fired I wouldn't be surprised, but if they simply said, 'We've looked at everything and he's our coach (with) no penalty' that would be the only thing that surprises me."
McMurphy said it the question is how Ohio State University wants to try and shape its public image.
"Is Ohio State concerned about the perception that would be there if Urban Meyer returns?" he said on the podcast. "That you've got a guy that enabled domestic violence incidents throughout his career on staff and (Meyer) kept them on staff. I really don't know what's going to happen I've seen various reporters think Urban will only be suspended and other people think he will get fired. It's ultimately Ohio State's choice and how they want to be viewed in this. "
Earlier this week, college football expert Paul Finebaum, of ESPN, said he does not think Meyer will get fired.
"It looked like he was gone early, it doesn't look like he is now – and I say that just based on having watched college football and understanding the cynical nature of it," Finebaum told Dan Patrick on the air.