Urban Meyer Responds to Ohio State Suspension, Denies Condoning Domestic Abuse
Suspended Ohio State football coach Urban Meyer responded to his suspension on Friday amid an ongoing scandal involving a former assistant and domestic abuse.
Meyer posted a lengthy statement to Twitter, in which he denied he was aware of or condoned domestic abuse and, further, denied that he lied at a press day for the Big Ten Conference. The statement from Meyer comes in the wake of a still-broiling scandal at Ohio State over how Meyer handled—or mishandled—the situation involving assistant Zach Smith and domestic violence allegations.
"While I stand by my apologies to Courtney Smith, her children and everyone else, there have been a number of things reported in the media about President Drake's decision and the Investigative Team's Report that have not been correct and must be clarified," Meyer wrote.
Meyer, who has been suspended for three games, noted that Ohio State suspended him because failed "to take sufficient management action regarding Zach Smith and he was not as complete and accurate at Media Days and did not uphold the high standards and values of the university on that day."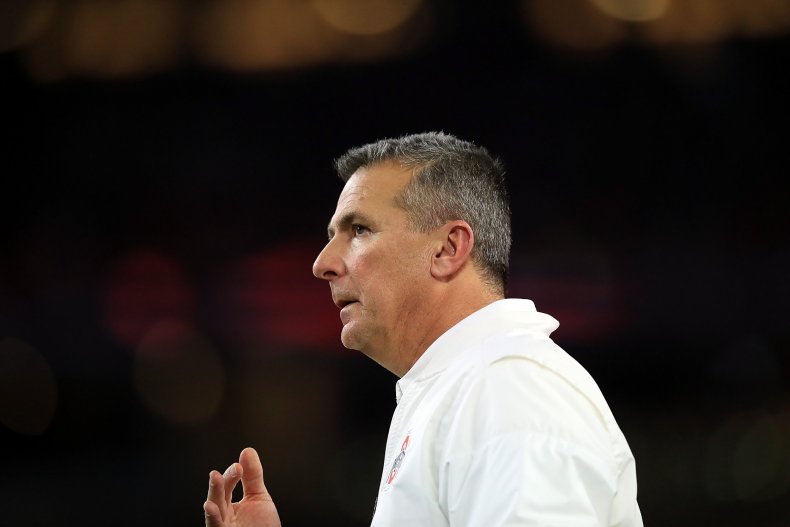 Smith was fired in July after his wife filed a protection order against him. At Big Ten Media Day, Meyer claimed that in 2009 he let experts lead an investigation into Smith's conduct.
"It came back to me that what was reported wasn't what actually happened," he said,—and later said he was not aware of another alleged incident in 2015 until the night before Media Day, when he got a text about it. Meyer later acknowledged that he did know about the 2015 incident—and had responded to it properly—but said he was not prepared enough to talk about it at Media Day and did not speak clearly.
In his statement Friday, Meyer pointed to a specific passage from the two-week investigation from Ohio State into his conduct. It read:
"We credit that Coach Meyer, in answering reporters' questions on July 24th was closely focused on erroneous reports that Zach Smith had been arrested on felony charges in 2015 which Coach Meyer had determined the night before not to have occurred. But his answer swept more broadly than the falsely reported arrest and Coach Meyer falsely stated he lacked knowledge of all relevant events regarding alleged domestic violence by Zach Smith in 2015. While those denials were plainly not accurate, Coach Meyer did not, in our view, deliberately lie."
Meyer is scheduled to return to the team on September 22, when Ohio State will play Tulane.