For all of the effects that November's midterm elections will have on the balance of power in Washington, local races will feature prominently when the history of this year is written. As dysfunction has increasingly come to define everyday life in American cities, efforts to halt progressive prosecution have taken center stage. Over 55 percent of San Franciscans voted to remove Chesa Boudin, whose prosecutorial tenure coincided with a conspicuous rise in property crime and public disorder. Those voters' voices are no doubt reverberating in progressive DAs' offices across the country, particularly those of Los Angeles district attorney George Gascón, who will likely meet a recall election come November, and his counterpart in Philadelphia, Larry Krasner, who now faces a Republican-led impeachment effort.
Boudin, Gascón, and Krasner were elected on similar platforms: end cash bail, reduce incarceration, and prosecute police officer misconduct. To their credit, they kept their word. When Boudin won his election in November 2019, San Francisco's jail population stood at 1,249. As of this May, that figure shrank to 746. Similar trends can be found in L.A. and Philadelphia. The pandemic undeniably contributed to these declines, but so did policies like eliminating cash bail and declining to prosecute entire categories of criminal offenses.
Voters in these cities got more than they bargained for. As in L.A.'s infamous Skid Row, fearless sales and consumption of illegal drugs, both on San Francisco's once vibrant streets and in city-sanctioned sites, have residents feeling unsafe and abandoned by their elected officials. As over 1,300 San Franciscans lost their lives in the past two years to drug overdoses, especially due to fentanyl use, Boudin secured only three dealing convictions last year, and not one for fentanyl. That put him to the left of Gascón, who, during his tenure as Boudin's predecessor in San Francisco, oversaw more than 90 drug-dealing convictions in 2018 alone.
In 2020, 1,214 Philadelphians likewise suffered fatal overdoses, a whopping 81 percent of which included fentanyl. Last year, 2,442 Los Angelinos tragically met the same fate, roughly double the number from 2018. Krasner drops every possession charge for those who show proof of participating in treatment—without conditioning dismissal on the actual completion of that treatment program. Since taking the helm in L.A., Gascón has declined to prosecute more than 25,000 arrestees for public intoxication and drug possession. He admitted he didn't know how many of them entered treatment or a formal diversion program.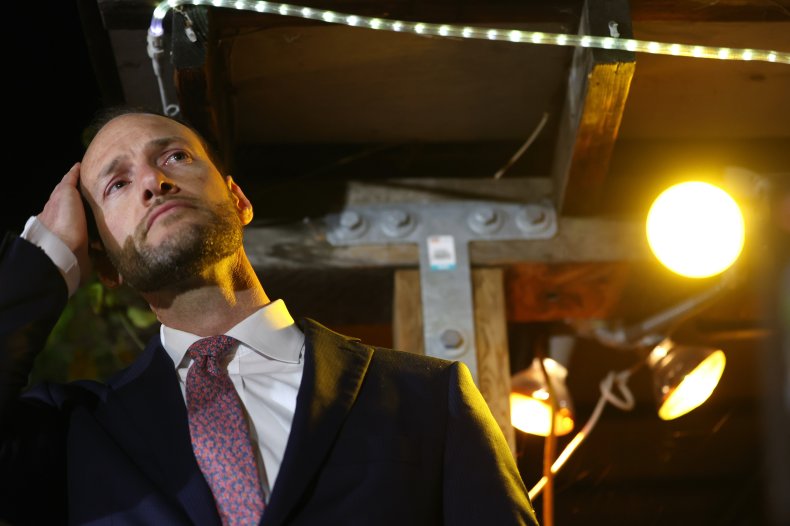 By contrast, in the Los Angeles of the mid-2000s, then-chief of police Bill Bratton and DA Steve Cooley cooperated to remedy Skid Row's dysfunction through the Broken Windows-inspired Safer Cities Initiative. Drug offenders on probation were banned from returning there and jailed if caught. Overdoses and other fatalities were halved in the area, while homicides dropped 75 percent. The homeless population plummeted to 700, a mere fraction of today's estimated 3,900. Even assuming that some individuals were dispersed, crime did not rise in other parts of L.A.
Prosecutors can be either part of the problem or part of the solution. In fairness, no matter their philosophy, they cannot shoulder all of the blame. Many factors contribute to crime and disorder, and each city has unique circumstances. In selecting their approach, however, prosecutors inexorably accept—whether intentionally or not—tradeoffs between leniency, safety, and order. Residents' patience with these tradeoffs is not unlimited. Second chances are one thing; impunity to repeat offend quite another.
San Francisco voters, among the most progressive in the country, gave Boudin a chance with his idealistic policies. Even after mail-in ballots narrowed the results in the days following the recall, 35,244 more votes were cast to remove him than to elect him. Similarly, despite the seemingly impressive margins that secured Krasner's reelection last year, the Philadelphia DA garnered only 128,958 primary votes out of the city's 807,912 registered Democrats—and even fewer in the general election. Contrary to Boudin's assertion that elites largely drove the recall campaign, Asian-American grassroots efforts played a decisive role in orchestrating his ouster, demonstrating the growing electoral muscle of a constituency with the potential to upend American politics.
Boudin's removal provides hope that urban residents can restore prosecutorial policies that have worked to reduce crime and disorder. There's ample room for compassion and circumstance in the traditional understanding of prosecutors as fair-minded law enforcers and guardians of public security. Their tools, including cash bail, plea bargaining, and seeking incarceration, allow them to pursue the correction that justice demands in each case.
San Franciscans demonstrated that urban voters want their district attorneys to pick up and use these tools wisely. If crime and disorder on the streets of Philadelphia and Los Angeles are not met with appropriate consequences, consequences will meet their prosecutors' careers.
John Ketcham is a fellow at the Manhattan Institute.
The views expressed in this article are the writer's own.