The "Wear Your Mask: The Urine Test" meme has gone viral due to its humorous take on communicating the value of face coverings. Though the visual gag is on the gross side, health experts have come together in support of the meme's purpose: wearing masks to help flatten the coronavirus curve.
The meme breaks it down like this: If everyone is running around without pants on, if someone urinates, you'll get wet right away. If you're wear pants and get urinated upon? Better coverage, less pee, less risk of infection. If you and the person urinating are both wearing pants? The person who pees keeps the pee with them, and it doesn't impact your life at all.
To parse the analogy they are humorously trying to make - pants are to our legs what masks are to our mouths and noses, and the urine is the coronavirus. It's not a mature example, but it certainly communicates a point and it's definitely resonated with people online.
u/sicklefritz joking stated, "Pus it's easier to clean up with no pants. Imagine having to wear pee pants all day."
Last month, a round of health experts, including Dr. Stephen S. Morse, spoke to Courier to discuss the accuracy of the hilarious meme. Morse had many reasons to be "ambivalent" about this analogy, but he does support "whatever encourages people to take more precautions."
Assistant professor of epidemiology, Eleanor J. Murray from Boston University School of Public Health, mentioned how the tongue-in-cheek analogy "could be useful." She explained that if a person touched those urine-soaked pants, they would also "spread urine to other people or surfaces."
She continued, "This is also true with masks—touching the inside or outside surface of the mask is extremely discouraged and likely to spread virus from your hands to your mask and face, and from your mask to your hands and then to other people and surfaces."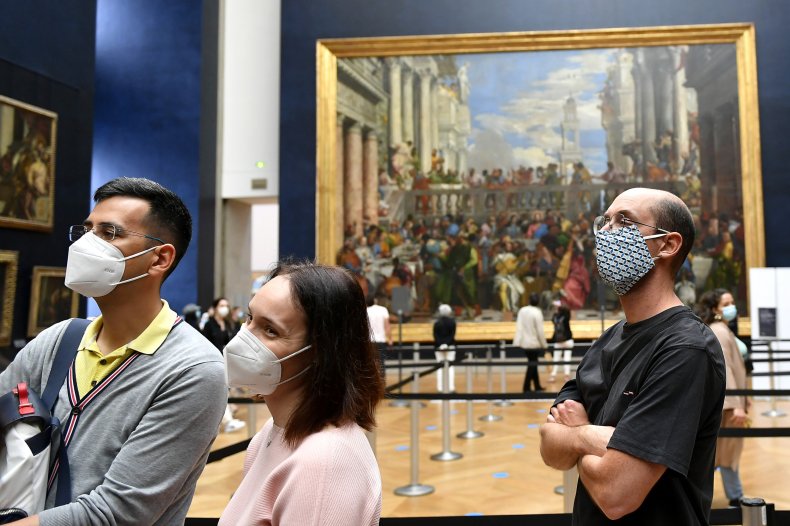 Fourth months ago, the Philadelphia Department of Public Health shared the viral meme on social media and tweeted, "If there is still any confusion about the importance of face masks, this graphic should help."
Spokesperson James Garrow explained why the PDPH shared the urine test meme. He said the raunchy meme hooked people's attention, especially those who "tend to tune that information out, especially as the pandemic drags on."
"Masks are most useful for source control, meaning they function best when they are used to keep someone from spreading something from themselves to others, which is what this infographic is demonstrating," added Garrow.