New Edition of Ursula K. Le Guin's 'The Left Hand of Darkness' Celebrates Book's 50th Anniversary
A new 50th anniversary edition of Ursula K. Le Guin's landmark science fiction novel The Left Hand of Darkness is now available.
Released Tuesday, March 12, the special anniversary edition of The Left Hand of Darkness includes a new foreword by David Mitchell (Slade House, Cloud Atlas)—who's essay on Le Guin's A Wizard of Earthsea is required reading—and a new afterword by Charlie Jane Anders ( The City in the Middle of the Night).
Winner of both Hugo and Nebula Awards for Best Novel, The Left Hand of Darkness is part of Le Guin's sprawling "Hainish Cycle"—a loose future history of disparate, human-populated planets, contacting each other for the first time as interstellar travel is rediscovered—which also includes The Dispossessed and her novella The Word for World is Forest.
(While connected in fascinating ways, it's not at all required to read them in any particular order, or to read one to understand another.)
In The Left Hand of Darkness, an emissary of a coalition of humanoid worlds travels to the planet Gethen, sometimes called Winter. There, he tries to understand the Gethenian people and their intricate social rules, built around the Gethenian's shifting sex. Their fluid genders makes The Left Hand of Darkness an evocative and fascinating exploration of human nature, deconstructing our own society's gender roles.
Ursula K. Le Guin was the author of more than 20 novels, including her beautiful fantasy series, The Earthsea Cycle. Winner of a National Book Award, Pushcart Prize and PEN Award. Le Guin also became the first author to win both Hugo and Nebula Awards in the same year for a second time, after the publication of 1974's The Dispossessed . In 2003, she was named a Grand Master by the Science Fiction and Fantasy Writers of America. Le Guin died in 2018, leaving behind a legacy of radical utopianism to a future still struggling to be born.
"I think hard times are coming when we'll be wanting the voices of writers who can see alternatives to how we live now and can see through our fear-stricken society and its obsessive technologies to other ways of being and even imagine some real grounds for hope," Le Guin said in her 2014 acceptance speech for the National Book Foundation's Medal for Distinguished Contribution to American Letters. "We will need writers who can remember freedom."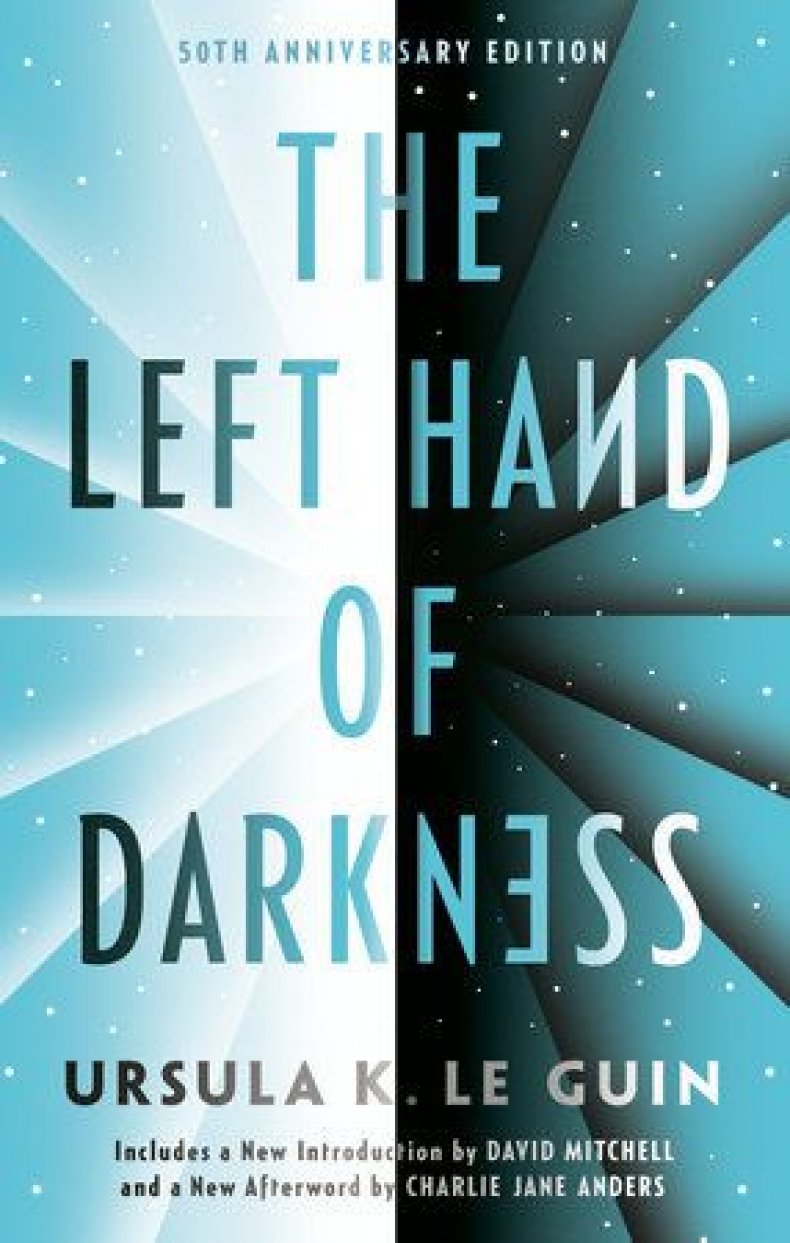 The new trade paperback and mass market anniversary edition of The Left Hand of Darkness is from Ace Books, who published The Left Hand of Darkness in hardcover in 1969.