U.S. Ramps Up Arms Deliveries Ahead of Mosul Offensive Against ISIS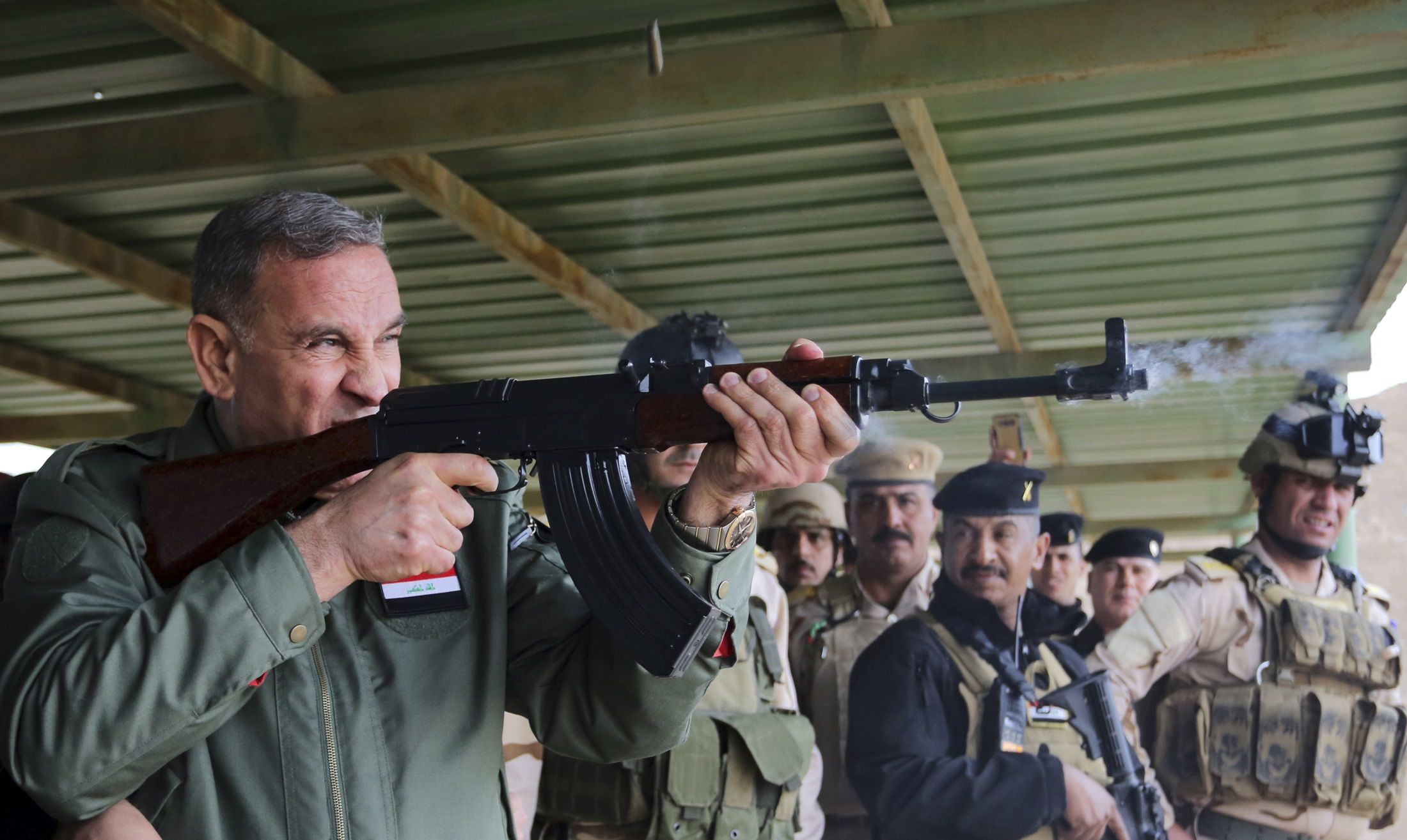 The U.S. military has facilitated an accelerated transfer of 10,000 rifles and $17.9m (£11.5m) in other military supplies for the Iraqi army, as preparations mount for spring offensives on the ISIS-held cities of Tikrit and Mosul, according to the Pentagon spokesman and Iraq analysts.
Pentagon spokesman army colonel Steve Warren confirmed that 10,000 red-dot-sight rifles and up to 100,000 magazines of ammunition had been dispatched to Iraq in just 22 days for a transfer which can usually take up to four months.
Additional hardware, such as 250 armoured vehicles and thousands of kevlar helmets and body armour, was delivered to Baghdad last month while radios for the vehicles would reach the country next month. Warren also announced that 232 Hellfire missiles were sent on February 15.
The acceleration of the arms package comes after a U.S. Central Command (Centcom) official revealed last week that training of Iraqi forces is to begin with the aim of launching an advance on the ISIS-held city of Mosul as soon as April if the Iraqi-Kurdish force of 20,000 to 25,000 was amassed and prepared in time.
The official, speaking on condition of anonymity to reporters, said that because of the summer heat in Iraq and the holiday of Ramadan, the most realistic time for an offensive to be launched "is the April-May timeframe" as it would become "problematic if it goes much later".
Jordan Perry, principal MENA analyst at leading global risk analytics company Verisk Maplecroft, said that any assault to recapture Mosul would have to be preceded by the capture of Tikrit, the majority-Sunni city and former hometown of deposed Iraqi leader Saddam Hussein, after its capture by ISIS in their sweep across northern Iraq last summer.
"[The arms transfer] is definitely a continuation of what has been happening already but it is also an acceleration," says Perry. "It is an indication of an increasingly preparatory stance towards an imminent offensive on Tikrit and, in the longer term, paves the way for a grand offensive on Mosul by the spring."
He adds that the escalation in arms reaching Baghdad represents the mounting of a "more robust fightback" against the terror group and will build upon the gains already made against the radical Islamists in eastern Iraq and in the country's northern regions by Kurdish forces.
The expedition of arms to the Iraqi security forces demonstrates "how pressing the situation is in Iraq", says Sajad Jiyad, Iraq expert and director of research at independent consultancy Integrity, who adds that the battle for Tikrit will be the test of how battle-ready Iraqi forces are before any assault on Mosul.
Republican senators John McCain and Lindsey Graham have criticised the decision to reveal an impending operation in northern Iraq, arguing that the U.S. are briefing "our own war plans to our enemy" in a letter to U.S. President Barack Obama. However, Jiyad says the revelation is psychological but, ultimately, the shipment of weapons is to send "a message to Daesh [another term for ISIS] that the operation is going to go ahead."
"It also sends a message to the people inside Mosul that 'We are coming' and it is an opportunity to assist in the retaking of Mosul by working from the inside," he adds. "Whether it is the providing of information, or the setting up of cells of resistance inside Mosul, now is the time to do that."
In his briefing on Tuesday, Warren said it was important that the U.S. military is "as transparent as we can be with both the press and the American public" so they "understand what we're trying to do".
Last month, Kurdish forces successfully captured key routes connecting the northern Iraqi towns of Tal Afar and Sinjar with Mosul, Iraq's second-biggest city, in an operation which consisted of 5,000 Peshmerga forces, supported by U.S.-led coalition airstrikes, killing over 200 ISIS militants.