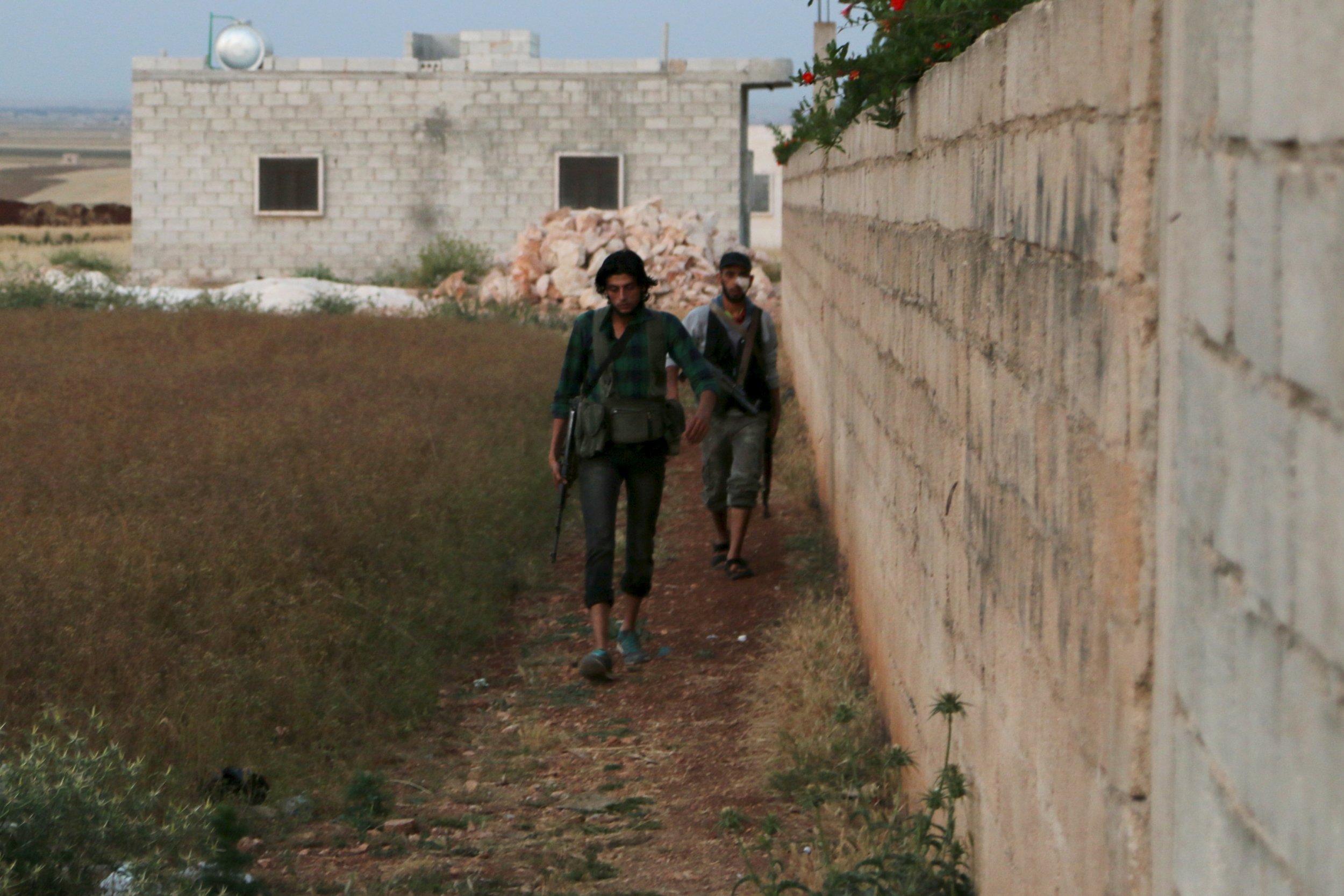 The U.S. has accused the Syrian government of supporting the advance of ISIS militants near Aleppo through a series of strategic airstrikes, according to tweets published on the page of the U.S. embassy in Syria.
The embassy, located in Damascus, the capital of Syria, sent the tweets below from a verified account on Monday. The embassy was closed in 2012, but it still posts tweets from the verified account. The U.S. government generally refers to ISIS, or the Islamic State, as ISIL.
On Sunday, ISIS fighters made advances north of Aleppo, where they pushed back rival fighters, Reuters reports. Militants opposed to the government of Syrian President Bashar al-Assad have also said his government is aiding ISIS as it makes its way toward Azaz, a town near the Turkish border, The Guardian reports. If ISIS takes control of Azaz, it would jeopardize the main opposition supply route into Aleppo.
Foreign ministers from more than 20 countries attended a conference in Paris on Tuesday that focused on how to halt the group's influence and cut off its financial support. Speaking at the meeting on Tuesday, Iraqi Prime Minister Haider al-Abadi said the advance of ISIS was the "failure of the world." Last month, the Iraqi government was criticized after ISIS fighters took control of Ramadi, the capital of Anbar province. Russia, Iran and Syria did not have representatives at the meeting.
More than 70 civilians were killed by barrel bombs dropped from helicopters onto a market area by the Syrian government on Saturday morning, according to media reports. The United Nations, which banned barrel bombs—crude weapons made from metal barrels filled with shrapnel, tools and gas—last February, condemned the act and said aerial bombing must be stopped.
"The news of aerial bombing by Syrian helicopters on a civilian market area of the Aleppo neighbourhood of Al Shaar deserves the strongest international condemnation," Staffan de Mistura, the U.N. special envoy for Syria, said in a statement.