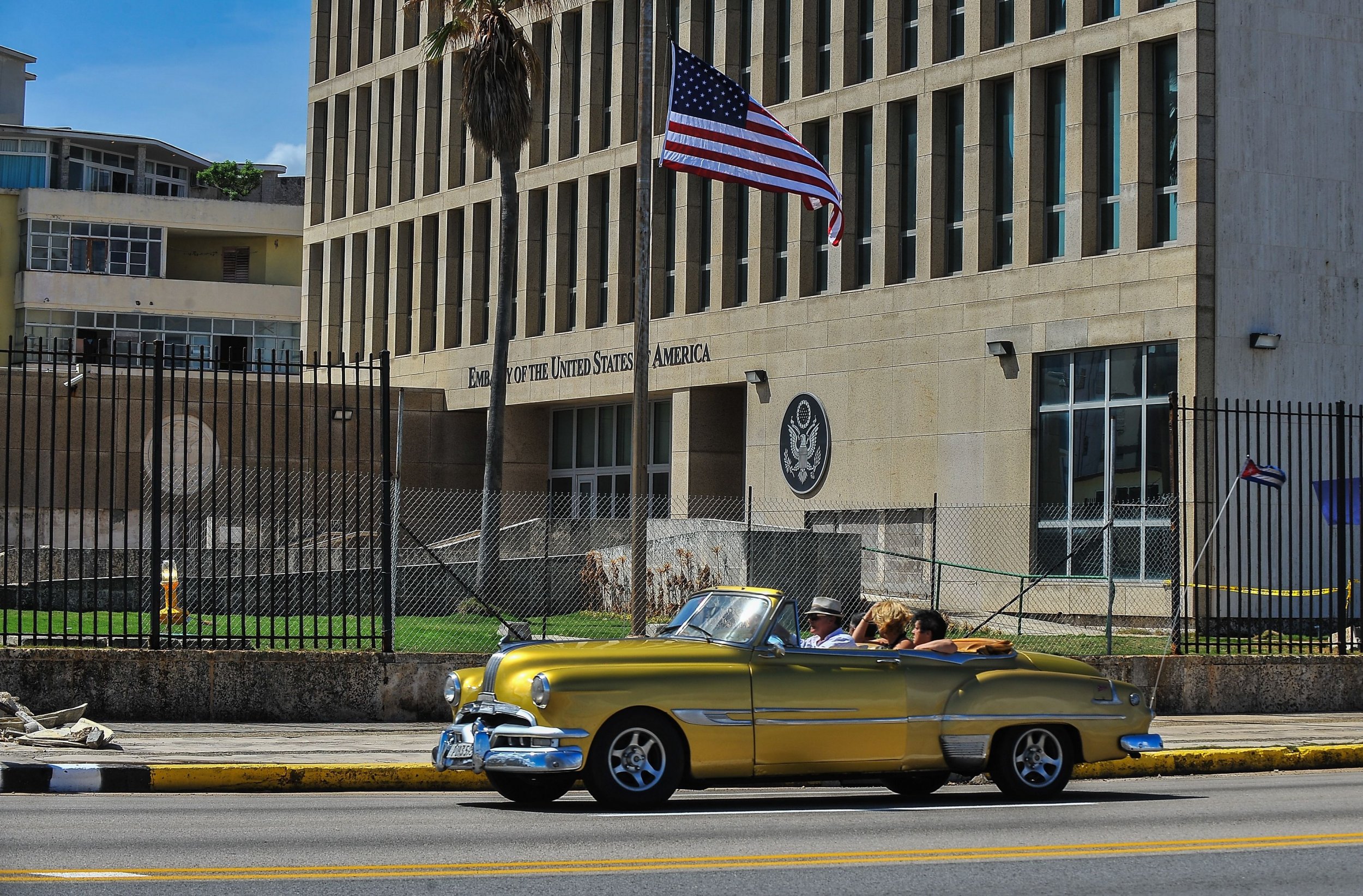 Canada says it has no plans to pull embassy workers out of Cuba even as the United States defended its claims that staff in the Caribbean country were deliberately attacked, after a number of American and Canadian diplomats were struck with mysterious symptoms.
It has been more than a year since the alleged attacks supposedly took place, with 24 American staff members and at least eight Canadian workers in Havana reporting similar symptoms, including hearing loss, cognitive issues and difficulty sleeping.
The U.S. has already withdrawn most of its diplomats from Havana, citing a health risk, and forced many Cuban diplomats to leave Washington.
U.S. Secretary of State Rex Tillerson has said he has no intentions of returning staff to Cuba, saying it would be "putting them back in harm's way."
"Why in the world would I do that when I have no means whatsoever to protect them?" Tillerson told the Associated Press earlier this week, adding: "I will push back on anybody who wants to force me to do that."
Read more: FBI rules out Cuba 'sonic weapon' but U.S. fears embassy staff may have been infected with virus
A Canadian official has said the country will not be following the U.S.'s lead, however, asserting it will not be removing diplomats from Cuba and had no reason to close its embassy in Havana.
The official said the eight people who experienced the mysterious symptoms had been among 27 people screened following U.S. reports of the alleged attacks.
Neither U.S. nor Canadian investigators have been able to come up with an explanation for the illnesses.
The symptoms experienced by diplomats often followed unexplained "high-pitched chirping" sounds allegedly heard in diplomats' homes, which led U.S. investigators to suspect that a futuristic sonic weapon could be behind the supposed attacks.
However, a report released this week from the FBI has cast doubt on the U.S.'s previous claims of a potential "sonic attack."
The report stated that the FBI tested out the hypothesis of using air pressure waves via audible sound, infrasound or ultrasound, and found no evidence that this could have been the case.
Read more: Mass hysteria or microwave weapons—what's behind the 'sonic attacks' on U.S. diplomats in Cuba?
Still, top State Department officials have maintained that they believe the symptoms are the result of an attack of some kind, raising the possibility on Tuesday that a virus could have been used to infect workers.
Some experts have also suggested the symptoms could be a result of mass hysteria.
Robert Bartholomew, a medical sociologist and author of "Mass Hysteria in Schools: A Worldwide History Since 1566," told Newsweek: "I am convinced that we are dealing with an episode of mass psychogenic illness and mass suggestion. If these same symptoms were reported among a group of factory workers in New York or London, I think you would get a very different diagnosis, and there would be no consideration to a sonic weapon hypothesis."
"Mass hysteria is the rapid spread of illness symptoms for which there is no organic cause," he explained. "It happens in normal, healthy people—it's not just 'all in their heads' because they do experience symptoms."
A panel of Cuban experts also made the suggestion that working in a stressful environment could have been behind the symptoms, according to Science, with the U.S. preparing for a downturn in relations at the time diplomats fell ill.
The Royal Canadian Mounted Police is leading its own investigation into what caused the symptoms, but has yet to find any evidence that anything was done intentionally to diplomats who reported symptoms.
A different senior Canadian official told AP the government also had not found any evidence of an attack.
Cuba has repeatedly denied involvement in and knowledge of any attacks and has accused the U.S. of undermining developments in U.S.-Cuba relations that had been restored under President Barack Obama.