U.S. Air Division Deploying Soldiers as Kremlin Says Russia, NATO at War
Soldiers from a U.S. air assault division that arrived in Europe in late July are being sent to NATO members in eastern Europe to help protect the military alliance's eastern flank, the U.S. Mission to NATO announced Thursday, as Russia fuels concerns that its war could widen beyond Ukraine.
The mission said that nearly 2,400 soldiers would be sent to NATO members Romania, Bulgaria, Hungary and Slovakia to "reassure our Allies, and deter our adversaries."
The day before, Sergey Kiriyenko, the first deputy chief of the Russian presidential staff, alleged that the West was conducting a "hot military operation" against Russia in Ukraine.
"We understand very well that on the territory of Ukraine we are not at war with Ukraine and, of course, not with Ukrainians," Russian state-owned news agency Tass quoted him as saying. "The entire NATO bloc is fighting a war against Russia, on the territory of Ukraine and by the Ukrainians' hands."
Fears have been mounting that Russia's ongoing war could spread beyond Ukraine's borders, potentially sparking a larger confrontation between the 30-member NATO alliance and Russian President Vladimir Putin's forces. While Putin himself has not said that Russia and NATO are at war and no official declarations have been made, he has warned in recent months that any countries that "create a strategic threat to Russia" during the Ukraine offensive can expect "retaliatory strikes."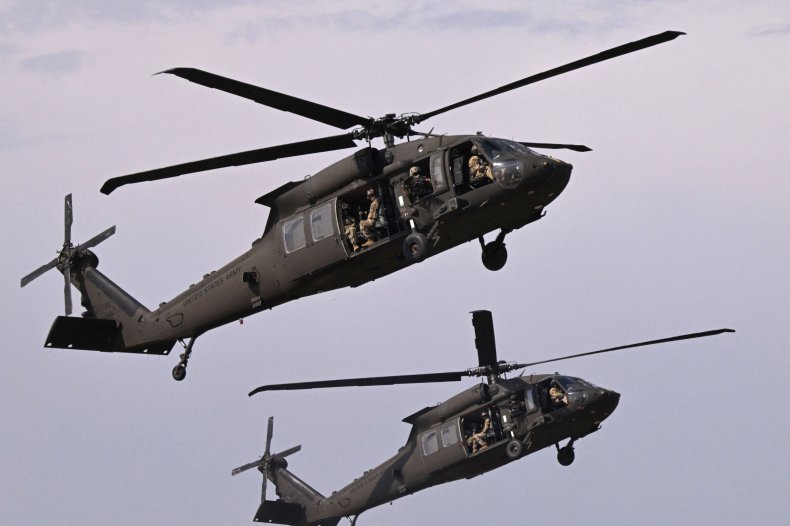 In April, Russian Foreign Minister Sergey Lavrov suggested in a Russian state-television interview that with the West providing weapons to Ukraine, "NATO is essentially going to war with Russia through a proxy and arming that proxy," according to The Wall Street Journal.
On Wednesday, Kiriyenko also accused Ukraine's leaders of allowing the nation and its people to become a proxy of NATO, Tass reported.
"They provided the territory of Ukraine and the people of Ukraine in an attempt to build a fundamental confrontation between the Western community against Russia on that territory," he said. "Of course, NATO will be eagerly fighting, as they themselves do not hesitate to declare, against Russia to the last Ukrainian and without a trace of remorse."
While NATO has not become directly involved in the war, member states have provided the war-torn country with security assistance and weapons, such as the U.S.-supplied High Mobility Artillery Rocket System, or HIMARS, which has drawn much media attention recently for its success in aiding the Ukrainian forces.
The U.S. Army describes the Screaming Eagles as an airborne division "recognized for its unmatched Air Assault capability, its ability to execute any combat or contingency mission anywhere in the world."
Newsweek reached out to the Kremlin and NATO for comment.
Correction 8/12/22, 9:30 a.m. ET: An earlier version of this article incorrectly reported that the 101st Airborne Division was being sent to Europe, when it actually had arrived in Europe in late July.