US Air Force Has Yet To Acknowledge Meteor Explosion Near Military Base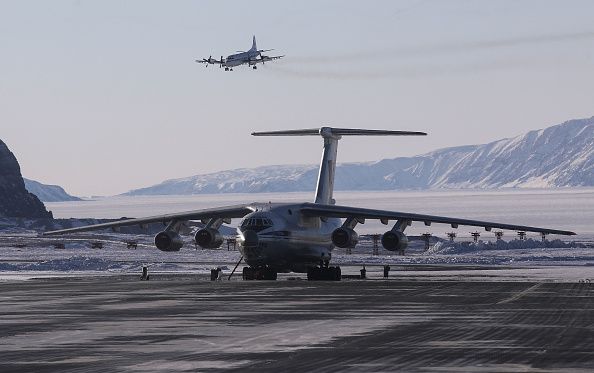 The U.S. Air Force failed to report a mysterious meteor explosion near a military base in Greenland in July and has yet to acknowledge its existence.
The meteor exploded with 2.1 kilotons of force 43 kilometers above the missile early warning radar at the Thule Air Base in July, according to Hans Kristensen the director of the Nuclear Information Project for the Federation of American Scientists. He confirmed the explosion in a tweet on Wednesday.
"We're still here, so they correctly concluded it was not a Russian first strike," Kristensen wrote. "There are nearly 2,000 nukes on alert, ready to launch."
The US Air Force has not released a statement regarding the phenomenon.
The NASA Jet Propulsion Laboratory website provides a chart of fireball events reported by US Government Sensors. The chart did record an event on July 25, 2018 and provided coordinated 76.9N latitude and 69.0W longitude which does lead to an area in Greenland near the Thule Air Base. The altitude of the event was 43.3 kilometers and the total impact energy was 2.1 kilotons.
"We're not providing any comment on that, except that it didn't impact operations at Thule," a representative for the secretary of the Air Force public affairs told The Independent.
A large meteor struck Chelyabinsk Russia in 2013. There were no reported casualties, but 1,500 were injured from shattered glass during the shockwave that hit seconds after the meteor blew apart 15 miles in the sky. The meteor was about 60 feet in diameter and came in undetected, The New York Times reported in March 2013.