U.S. Air Force 'Hundred Percent' Ready to Strike North Korea, Commander Says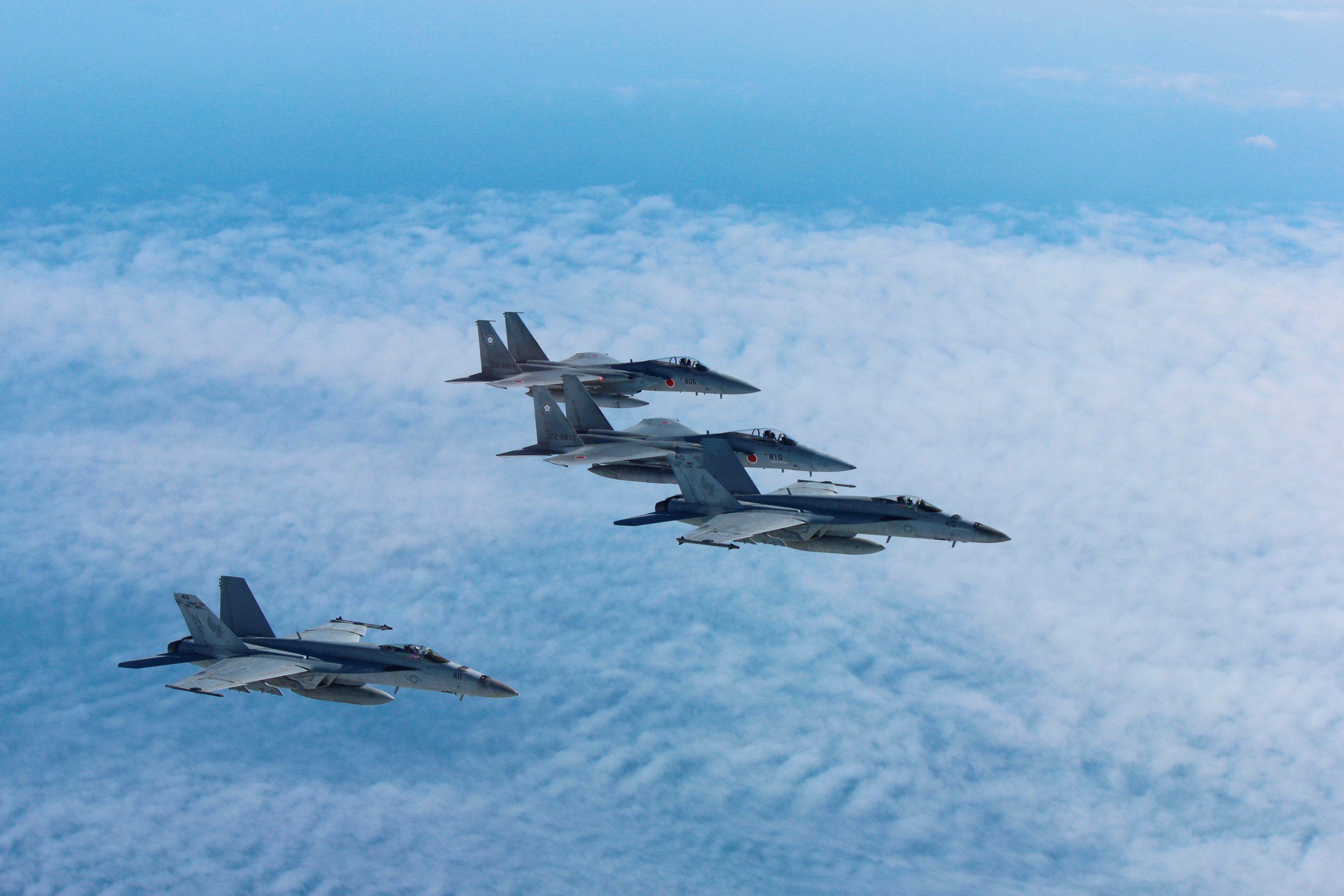 The U.S. Air Force's most advanced jet fighters are ready to strike North Korea as tensions rise to even higher levels after Pyongyang's latest ballistic missile test last week.
"We are ready to go right now. Hundred percent," Col. Scott Jobe, commander of the 35th Fighter Wing, told CBS News during a recent exercise at the Misawa Air Base, about 400 miles north of Tokyo.
Jobe's 44 F-16 stealth fighters would likely be the first jets to be deployed to take out enemy air defenses and radars in the event of a war with North Korea.
Jobe said that North Korea's repeated missile firings—the latest last Wednesday, after a two-month lull—caused the Air Force to step up the frequency and complexity of aerial exercises "to make sure we are ready and prepared to respond to any sort of additional testing that the Kim regime does."
A recent F-16 training mission involved flying up 13,000 feet at nearly 500 miles per hour along a Japanese mountain range and, seconds later, diving down to the surface of a lake. In combat, fighter jets fly low through canyons and mountain ranges in order to avoid being detected.
The jets practiced a simulated strike mission, drifting over the water until they spotted a pretend target, then soared into the air and simulated a bomb drop on the enemy port that could hold weapons or cargo.
While most pilots at the air force base said they hoped President Donald Trump and North Korean leader Kim Jong Un could avoid conflict, they are ready in case a military fight breaks out, according to CBS News.
U.S. Air Force stealth fighters this week also are engaging in a serious training drill in South Korea through Friday. The annual drill, known as Vigilant Ace, features 230 aircraft conducting simulated strikes.
North Korea in its state-run media Monday called the drills a "grave provocation" that could escalate the situation "to the brink of nuclear war."
The North's missile launch last Wednesday was the most powerful yet, according to analysts, and some experts believed it was capable of reaching any part of the U.S.
North Korea last summer fired two missiles over Japan's northernmost island of Hokkaido. The city of Fukuoka, in western Japan, on Friday conducted a drill to prepare for another possible missile launch from the North.