U.S. Air Strikes Hit ISIS Training Camps and Supplies in Syria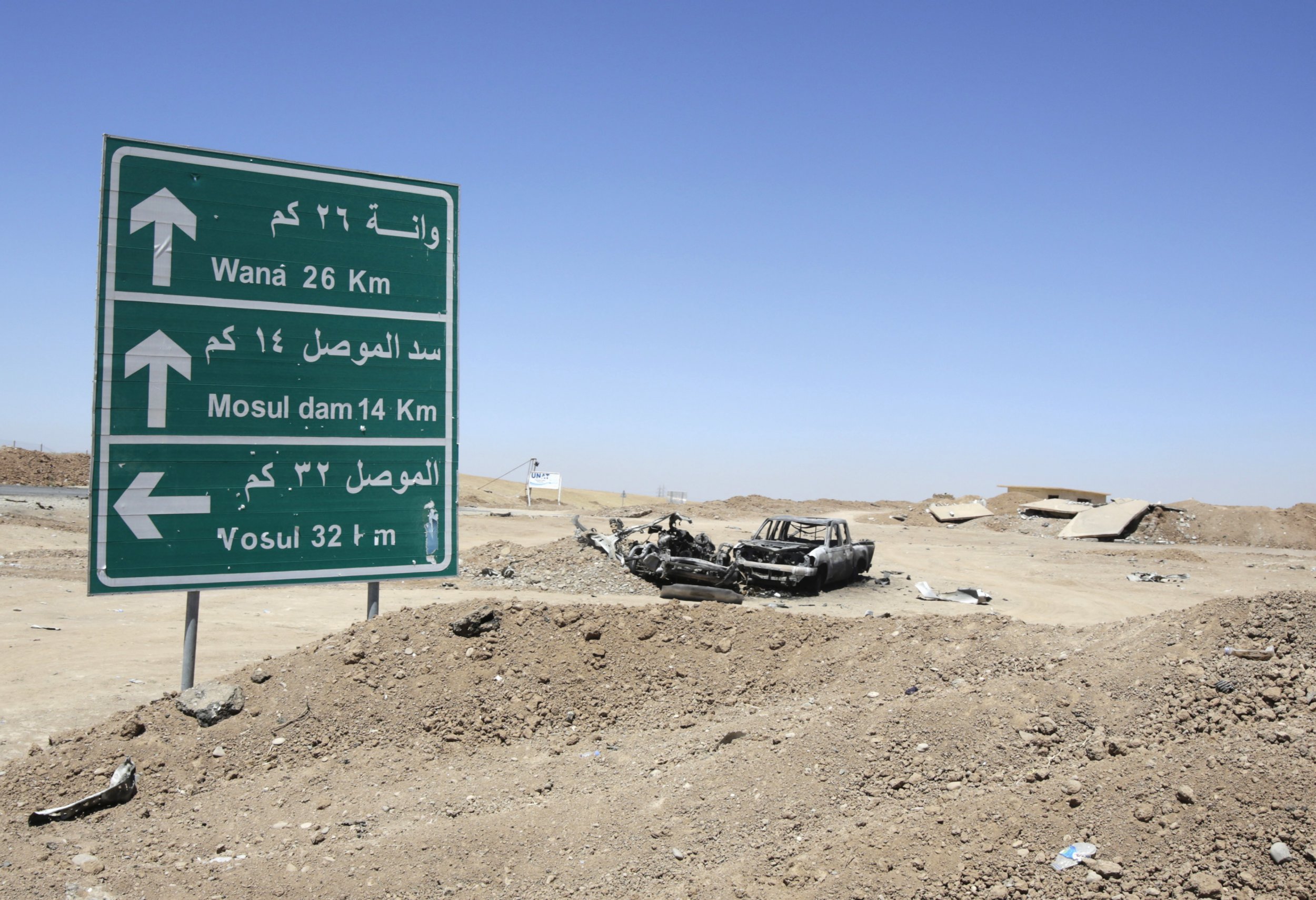 The United States and Arab allies hit Islamic State targets including training camps, headquarters and weapon supplies in northern and eastern Syria in dozens of air and missile strikes on Tuesday, the U.S. military and a monitoring group said.
U.S. strikes also hit a separate group of al Qaeda-affiliated militants in northern Syria.
The U.S. military said in a statement it had "destroyed or damaged multiple (Islamic State) targets" around the cities of Raqqa, Deir al-Zor, Hasakah and the border town of Albu Kamal."
The targets included "(Islamic State) fighters, training compounds, headquarters and command and control facilities, storage facilities, a finance center, supply trucks and armed vehicles," it said.
The U.S. military said it launched 47 Tomahawk missiles from warships in the Red Sea and North Arabian Gulf, and used remotely piloted and bomber aircraft.
Bahrain, Jordan, Qatar, Saudi Arabia and the United Arab Emirates had "also participated in or supported the air strikes against (Islamic State) targets," it said. "All aircraft safely exited the strike areas."
The Britain-based Syrian Observatory for Human Rights, which monitors the war through a network of sources, said dozens of Islamic State fighters had been wounded or killed in the air strikes.
The group said about 20 air and missile strikes hit IS positions in the city of Raqqa, its western and northern environs, and in and around the towns of Tel Abyad, Tabqa and Ain Issa. It said the governorate building inRaqqa, which IS had been using as its headquarters, was hit.
Another 22 strikes hit IS positions in and around the town of Albu Kamal on the border with Iraq and another eight hit training camps, headquarters, and other positions in the western outskirts of Deir al-Zorcity, it said.
The statement from U.S. Central Command said it had also conducted eight strikes against "seasoned al Qaeda veterans" known as "the Khorasan Group" in order to disrupt "imminent attack" by the group who had established safe haven in Syria.
The strikes occurred west of the northern city of Aleppo. Unlike the strikes against Islamic State which were carried out with allies, those that struck the Khorasan group were "undertaken only by U.S. assets," it said.
The Observatory said three positions of the Nusra Front - al Qaeda's affiliate in Syria - had been hit on the border between Aleppo and Idlib provinces and that at least seven Nusra fighters and eight civilians had been killed.
A Syrian activist confirmed the strikes, saying a house used by Nusra fighters and one of the group's bases had been hit.
In its statement, the U.S. military said it would continue to conduct air strikes in Syria and Iraq - where it said it had conducted 194 air strikes against Islamic State - "as local forces go on the offensive".