U.S. Airlines Split On How To Handle Flights For Unaccompanied Migrant Children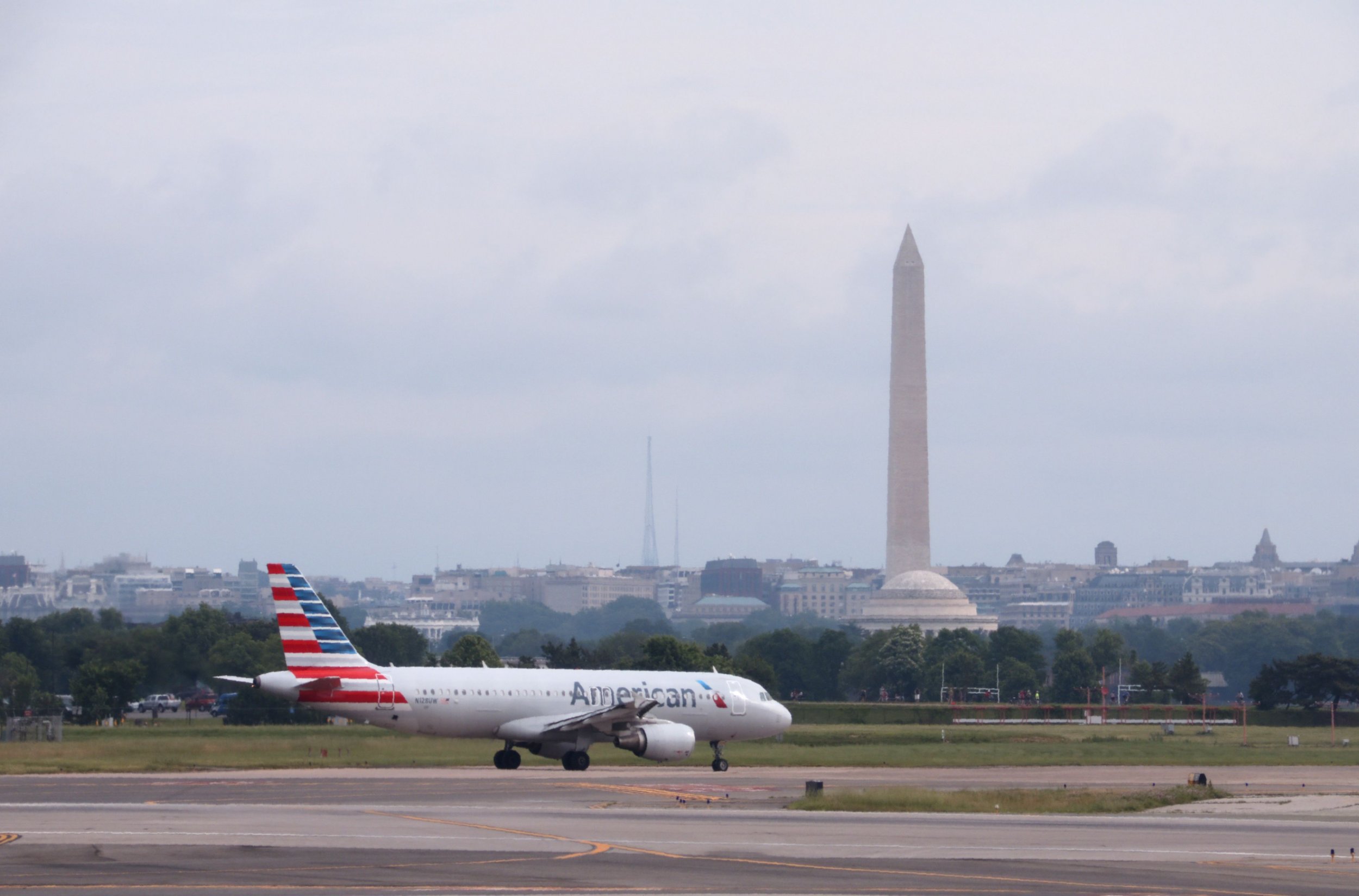 U.S. airlines are divided on how to handle requests to transport unaccompanied migrant children who have been separated from their families under the Trump administration's recently rescinded "zero tolerance" policy.
A number of airlines, including American Airlines, United Airlines and Frontier Airlines, joined in telling the Trump administration last week that they would not transport children who have been separated from their parents unless trips are to reunite families.
Not long after, President Donald Trump signed an executive order ending the widely-condemned policy of separating families at the border. The Trump administration was also handed a tight deadline from the United States District Court for the Southern District of California, demanding that all separated children be reunited with their families by July 26.
Still, airlines appear to be divided on whether to transport unaccompanied children at all Some airlines having preexisting strict policies around the transport of unaccompanied minors, and others are still charging additional service fees to transport children traveling alone which their families will likely have to cover.
In a note explaining to American Airlines employees why they would still be "seeing some instances of unaccompanied minors" on its flights, the company said its Corporate Security and Government Affairs team has been "in communication daily" with federal agencies to ensure that unaccompanied immigrant minors on its flights are only on board for reunification purposes.
However, the letter, which the airline shared with Newsweek, said that while American Airlines has "received assurances" that the Trump administration is complying with its request, federal officials have refused to share the "reason for travel" for unaccompanied minors booked on AA flights.
"Federal officials have told American that they, nonprofits and non-governmental organizations (NGOs) need to transport unaccompanied minors—immigrants who arrived in the United States without parents or a family member—and refugees for other reasons, often to be reunited with their families or friends," the airline said in its letter to employees.
"Due to privacy concerns, officials do not share the reason for travel, but we have been informed that these children are not being separated from their families," it assured workers.
"This is a challenging time, especially for all of our team members who want to do the right thing for passengers who fly with us," the airline told workers. "But we have been assured that our request is being met," the letter continued, adding: "We are overwhelmed by the care and compassion you have shown."
Additional charges for families
Delta Airlines did not respond to a request for comment from Newsweek, but the airline does operate an Unaccompanied Minor Program, which costs $150 each way, in addition to the ticketed adult fare. The program is required for all children 5-14 years-old and optional for children 15-17 traveling alone.
As the department of Health and Human Services (HHS), which oversees the care of migrant children held in federal custody, does not cover the costs of flights to transport minors, flights and additional service fees would likely have to be covered by children's families.
Under the policy manual of the Office of Refugee Resettlement (ORR), a branch of the HHS, sponsors are required to cover all transportation costs of children and their escorts, along with any fees charged separately by airlines for the transport of unaccompanied minors.
United Airlines, which also did not respond to a request for comment, offers a similar service to Delta's, also charging a fee of $150 for transporting unaccompanied minors.
The airline requires that any child between the ages of 5 and 14-years-old use the service, which includes escorting children on and off their flight, as well as providing flight attendant check-ins during travel.
A Southwest Airlines spokesperson told Newsweek the company also allows for flights to be booked for unaccompanied minors under a pre-existing, "well-established program for children ages 5-11 traveling without an accompany passenger age 12 or older."
"If an agency or individual booked an unaccompanied minor, those young travelers would be accommodated under our existing program," the spokesperson said.
Under the airline's program, which costs $50 a ticket, unaccompanied minors on its flights are checked in on by a flight attendant "periodically, as duties allow," with children being escorted off the plane to meet their designated guardian.
Diverging from other airlines, Allegiant Airlines has a strict policy barring the transport of unaccompanied minors on its flights, with spokesperson Krysta Levy stating that the airline does not allow anyone under the age of 14 to travel unaccompanied.
The airline says it considers passengers between the ages of 15 days and 14-years-old to be children and maintains that all children under 14 must be accompanied by a passenger who is at least 15-years-old.