Middle East Allies: 68 Nations Involved in Fighting ISIS Gather to Hear Trump Plan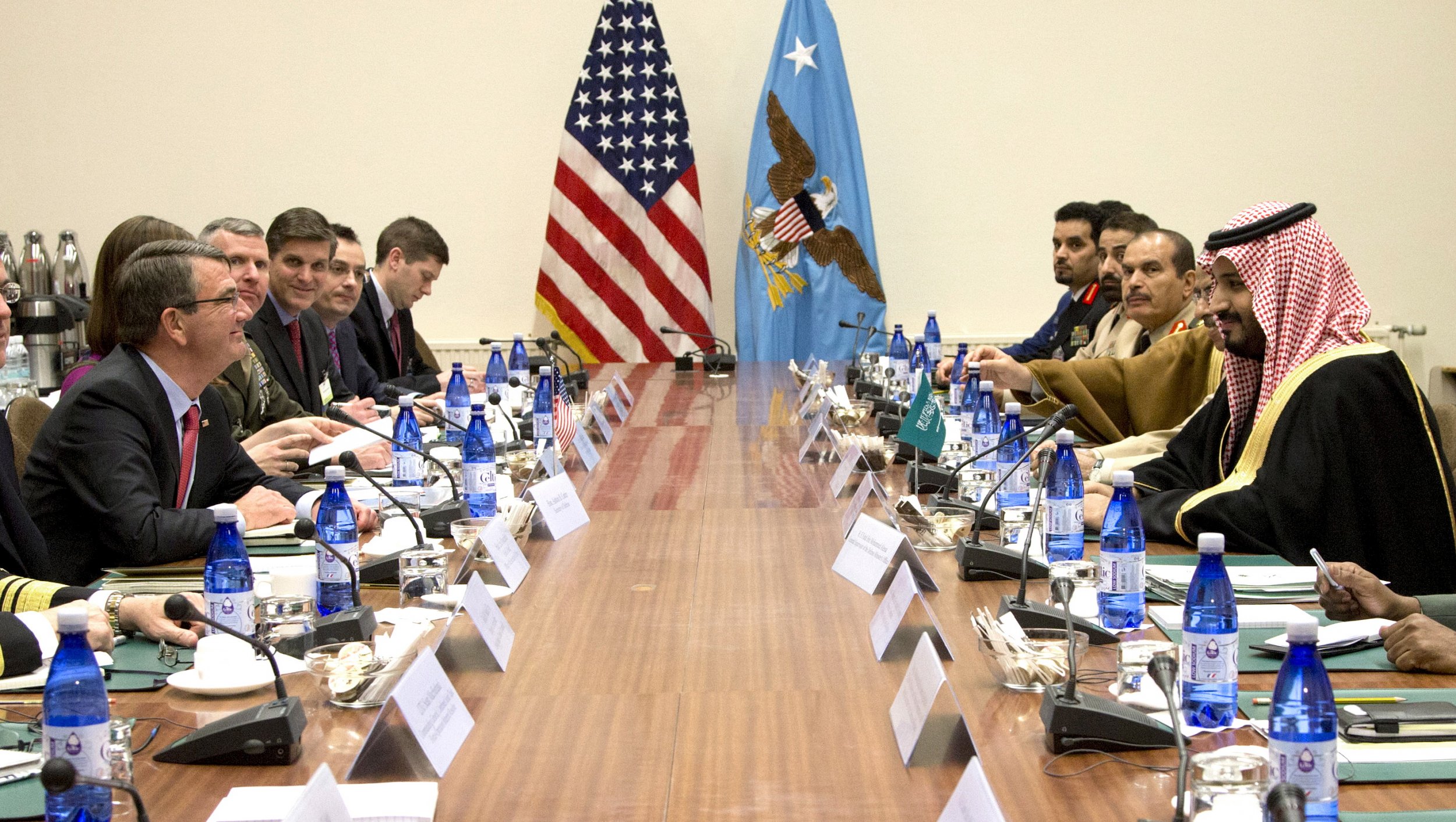 The coalition of 68 nations supporting the U.S. in the war against the Islamic State group, also known as ISIS, were scheduled to gather Wednesday in Washington to hear President Donald Trump's strategy for defeating the jihadists in the Middle East.
Shortly after taking office in late January, Trump signed a presidential memorandum compelling defense officials to come up with a plan to battle ISIS within 30 days, and the Pentagon reportedly delivered a draft last month. No strategy has yet been made public. Two days after hosting Iraqi Prime Minister Haidar al-Abadi, whose soldiers have been supported by the U.S. in their struggle to eliminate ISIS from its final Iraqi stronghold of Mosul, the Trump administration has scheduled a sit-down with representatives of the entire U.S.-led Global Coalition to Counter ISIS, a group devised to "eradicate" the extremist Sunni Muslim group that took large swathes of territory in Iraq and Syria before being beaten back by a range of local and international forces, the Agence-France Press reported.
The summit was set to be hosted by Secretary of State Rex Tillerson, who just returned from a tour of the Asia-Pacific concerning another of Washington's nemeses: North Korea. Tillerson reportedly would discuss how Washington planned to pursue the battle against ISIS, which has nearly been beaten in Iraq's Mosul and faced extensive losses against the U.S. and Kurd-backed Syrian Democratic Forces, Russia-backed Syrian army and Turkey-backed Syrian rebels in neighboring Syria.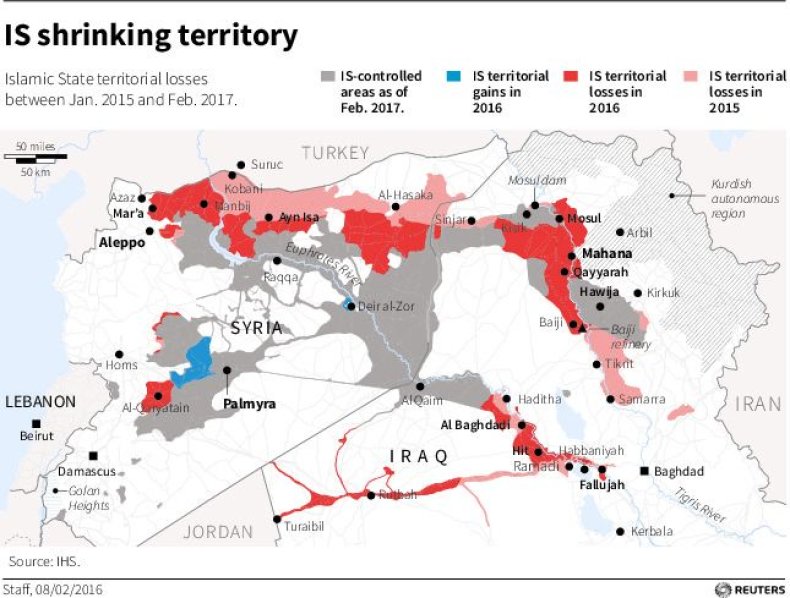 "Everyone recognizes there's been significant progress in the past year, especially. We've seen gains made against ISIS across the board, whether it's in Syria, but certainly in Iraq, liberations of large areas that they previously held," State Department acting spokesperson Mark Toner said, according to ABC News, adding that the meeting was "a way to accelerate and focus more on how we can accelerate our efforts."
The Global Coalition to Counter ISIS was formed in 2014 under former President Barack Obama. From Europe, member nations include Albania, Austria, Belgium, Bosnia and Herzegovina, Bulgaria, Croatia, Cyprus, Czech Republic, Denmark, Estonia, Finland, France, Georgia, Germany, Greece, Hungary, Iceland, Ireland, Italy, Kosovo, Latvia, Lithuania, Luxembourg, Macedonia, Moldova, Montenegro, the Netherlands, Norway, Poland, Portugal, Romania, Serbia, Slovakia, Slovenia, Spain, Sweden, Turkey, Ukraine and the U.K.
From the Asia-Pacific region, Afghanistan, Australian, Japan, Malaysia, New Zealand, Singapore, South Korea and Taiwan have joined and from the Americas, Canada, Panama and the U.S. are members of the international alliance. In Africa, where ISIS has attempted to establish states through its direct presence or through allied organizations such as Boko Haram, the nations uniting against the jihadists were Egypt, Libya, Morocco, Nigeria, Somalia and Tunisia. In the focal point of ISIS' militant activities, the Middle East, the nine countries in the coalition were Bahrain, Iraq, Jordan, Kuwait, Lebanon, Oman, Qatar, Saudi Arabia and the United Arab Emirates.
In addition to these states, three international organizations-the Arab League, EU and Interpol-were also a part of the Global Coalition to Counter ISIS. Notably, Russia, Iran and Syria, three countries also involved in the fight against ISIS, were not included in the summit.