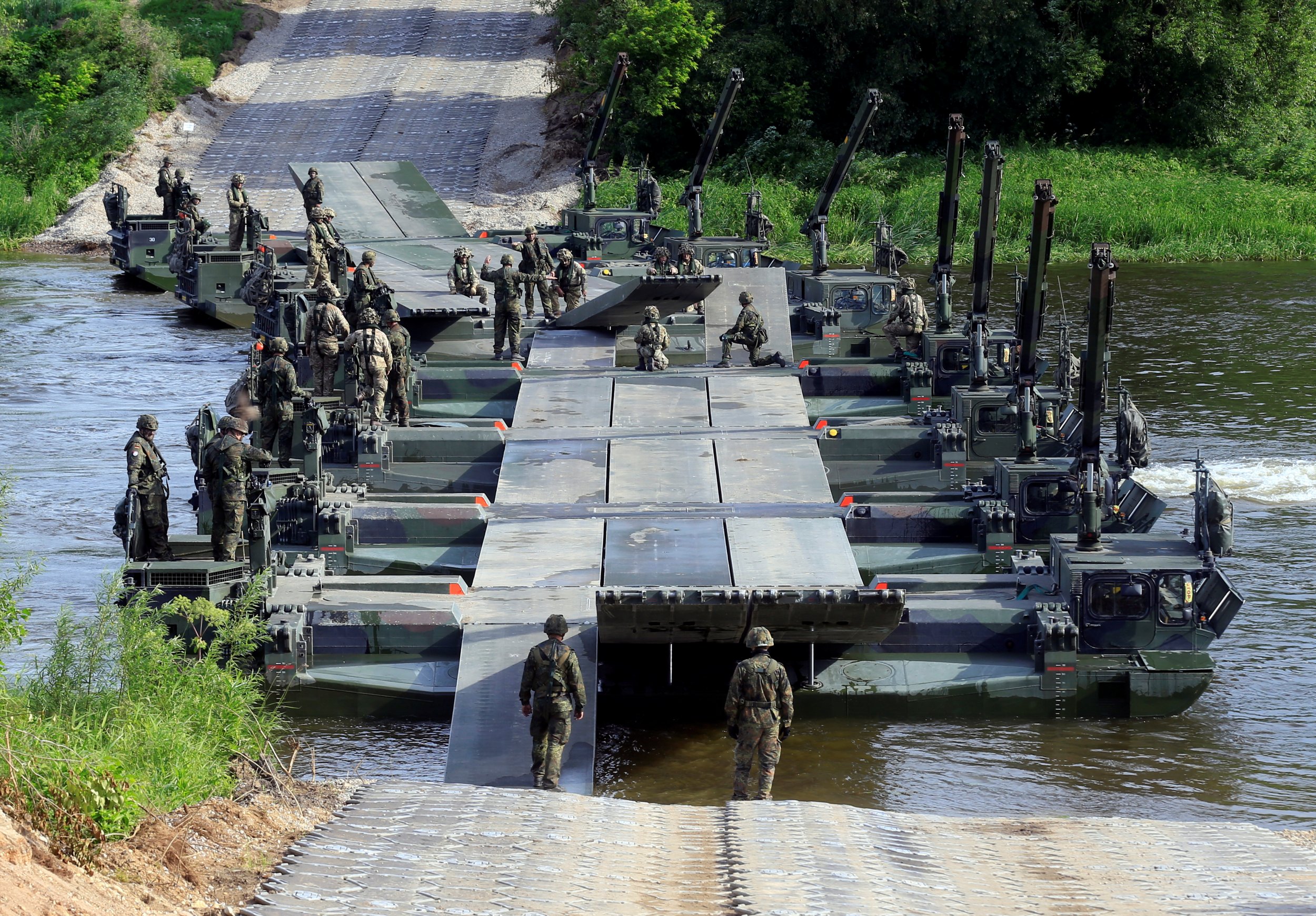 NATO's new easternmost deployments, intended to deter Russia from striking U.S. allies in the Baltic, are now "fully operational" ahead of Russia's mass drill in the region.
NATO's Secretary General Jens Stoltenberg announced Thursday that the alliance's "enhanced forward presence is now fully operational in Estonia, Latvia, Lithuania and Poland… This sends a clear message to any possible aggressor: We are determined, we are united".
The measures include the rotation of 4,500 troops who have begun their tours of rotation through the countries, and the formation of command centers in Poland and Romania which have been activated. British Royal Air Force jets are deployed in support of a NATO brigade in Romania as well.
Read More: Worried by Putin, Lithuania and Latvia want a European Army to back them up
The measures form part of NATO's efforts to address concerns from allies bordering Russia in the aftermath of Moscow's annexation of Crimea. The alliance first formed a communication structure and rapid response strategy on its eastern flank and then last summer announced the four battalion deployment in the northeast.
During the first summer of the troops being fully operational, they will have a Russian-led drill on their borders, which Lithuania has already labeled a "simulated" attack on NATO.
Part of the concern around the drill is that in previous instances, Russia has launched a snap drill at the same time as drills announced beforehand, thereby deploying a larger number of troops around a larger expanse of land than previously agreed with NATO. NATO has called on Russia to halt such initiatives as they violate the Vienna Document—the agreement on military exercise transparency.
Stoltenberg said the upcoming diplomatic forum, known as the NATO-Russia Council, would make a good opportunity to touch base with Moscow before its Zapad (West) drill in September.
"We expect Russia to follow those obligations, they haven't done that so far," he said. "Russia has used different loopholes and not notified and not facilitated international inspections of their exercises for many, many years," he said.
"We are not mirroring exactly what Russia is doing but we are responding to a more assertive Russia," he added