U.S. and Allies Target Russia in 'Economic War' to Overthrow Putin, Top Banker Says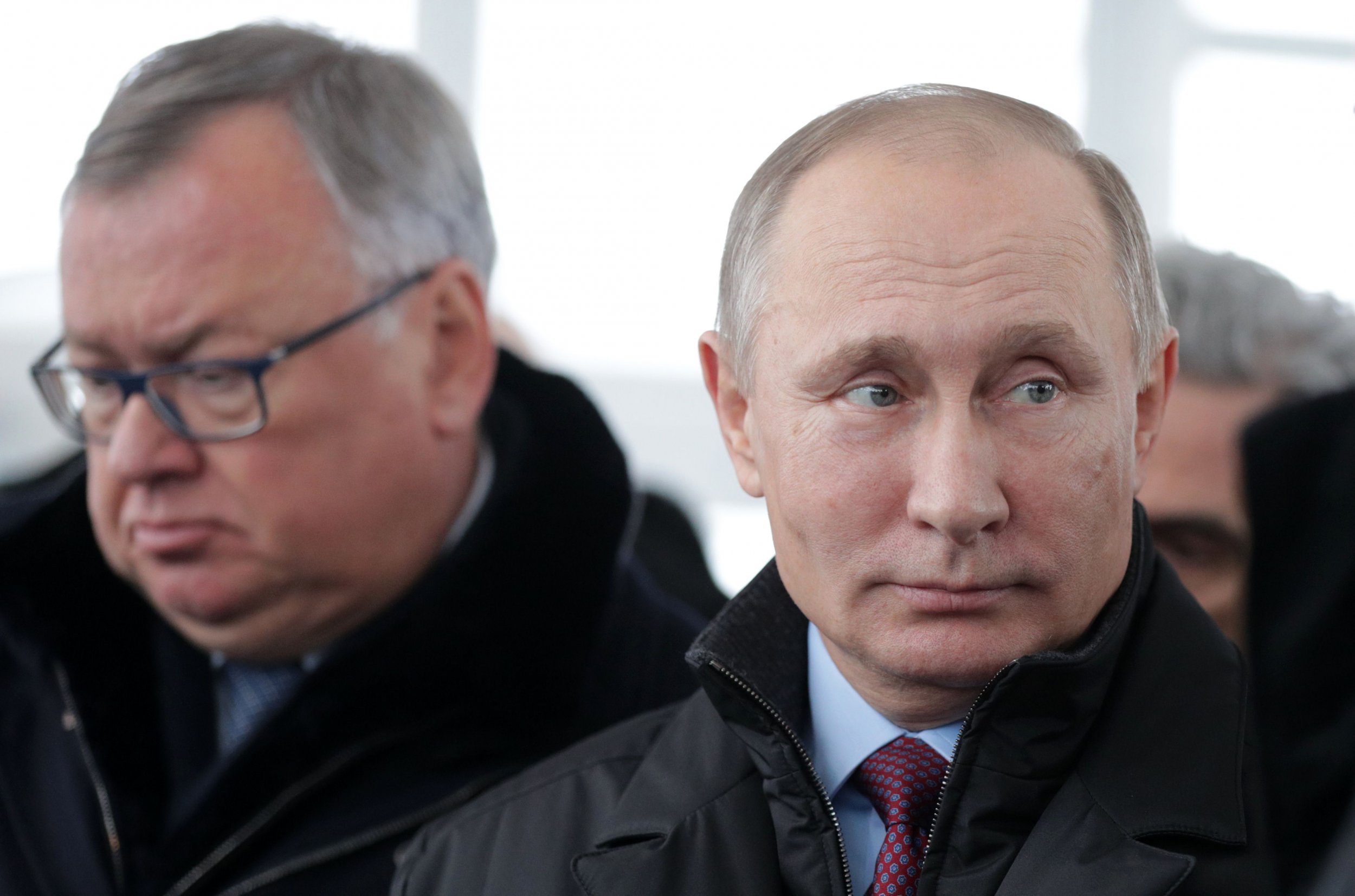 The head of Russia's second-largest bank has criticized what he called a Western conspiracy to undermine the government of Russian President Vladimir Putin via harsh economic measures.
VTB Bank President and Chairman Andrey Kostin told Russian state media that recent and upcoming U.S. and European sanctions were intended to pressure Russia so that it "changes its government and its president to someone more suitable for them." The Kremlin has downplayed the effect of these increasingly tough restrictions on doing business with certain Russian individuals and entities, but Kostin said the campaign amounted to a "full-scale attack on Russia, on Russian society."
Related: 'NATO means war' says Russia ally caught between U.S. military and conflict in Ukraine
"This is a very big economic war. And I'm serious, we'll also take it very seriously," Kostin told the official RIA Novosti in comments translated by The Moscow Times.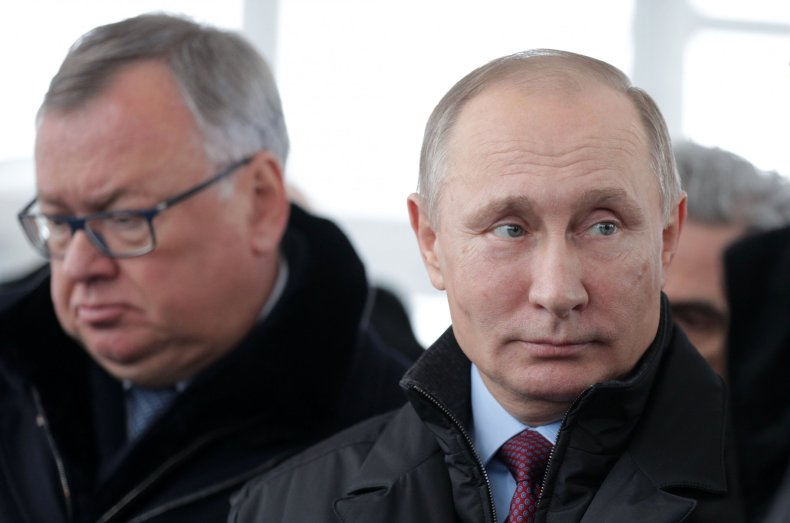 Kostin made the comments while attending a company breakfast at the World Economic Forum in Davos, Switzerland, where political and business leaders have gathered to discuss international affairs and trade. President Donald Trump was among the scheduled guests, and his visit came as he prepared to submit a list of wealthy Russian business moguls to be included in a new round of sanctions targeting those believed to be close to Putin and his administration.
The list was due by January 29, and the sanctions were expected to be enforced sometime next month. The report was required by law as part of measures agreed upon by Congress to punish Russia for allegedly meddling in the 2016 presidential election. The measures were the latest in a series of tit-for-tat diplomatic and economic attacks that have plagued relations between the U.S. and Russia in recent years.
Trump entered office last year pledging a reset in U.S-Russia ties damaged under his predecessor. The Republican leader has encountered resistance at home, however, as he faced accusations of colluding in the alleged Russian effort to get him elected, something he has vehemently denied. Disagreements over developments in Europe and the Middle East have also left the world's two leading military powers at odds.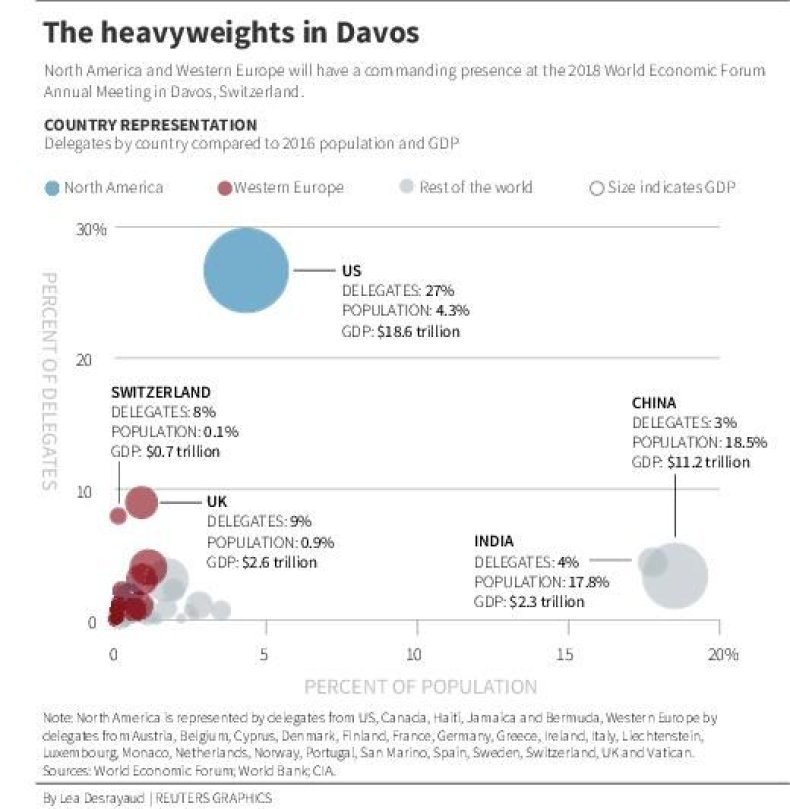 Representing the Kremlin, Russian Deputy Prime Minister Arkady Dvorkovich also appeared at the premier forum. Despite fresh tensions over the anticipated business sanctions, Dvorkovich said Wednesday that Russian officials were looking to talk. The only problem was that their U.S. counterparts were apparently avoiding them.
"Americans are hiding from us in Davos," Dvorkovich said at a panel discussion, according to Bloomberg News. "It's a small village, but they don't want to talk."