U.S. Ambassador Accuses China Of Preying On 'Cash-Starved' Countries Like Greece
The U.S. Ambassador to Greece offered a warning to the nation on Tuesday about the growing investment it has seen from China, asserting that the East Asian country has a "history of luring cash-starved nations into lopsided deals."
Speaking at the 2019 Greek Economic Summit in Athens, Greece on Tuesday, U.S. Ambassador to Greece Geoffrey Pyatt said he was aware that the country "has a significant relationship with China, one of the world's largest economies."
"We do too in the United States," he said.
Pyatt acknowledged that Greece's economy has shown signs of recovery thanks in no small part to investments from both the U.S. and China, he said that while the U.S. government can "see the immediate benefit to Greece," the Chinese government "has a history of luring cash-starved nations" into what could be perceived as unfair agreements.
Asked by Newsweek at a roundtable discussion during the summit how he felt about such a warning, Spyridon Adonis Georgiadis, Greece's Minister of Development and Investments, shrugged off concerns, saying the country would continue to maintain its relationship with China.
"We have explained to our American friends that we will continue to have economic relationships with China," he said.
However, while he said both countries were contributing to growth in Greece, ultimately the southeastern European nation is part of the West, having been a NATO member since the early 1950s.
Meanwhile, at a news conference in London during the NATO summit, President Donald Trump suggested that his government was nowhere near striking a trade deal with China.
"The China trade deal is dependent on one thing," the U.S. leader said, according to Reuters. "Do I want to make it, because we are doing very well with China right now, and we can do even better with a flick of a pen."
"And China is paying for it, and China is having by far the worst year that they have had in 57 years. So we'll see what happens," Trump said.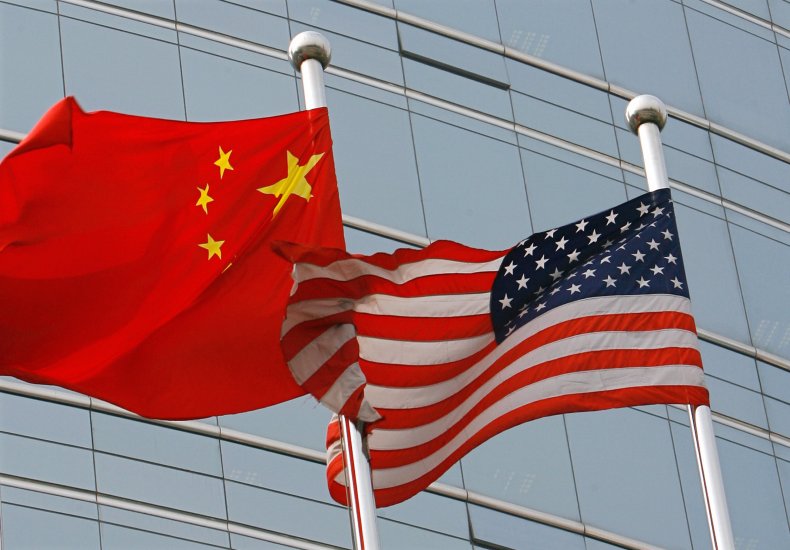 Trump then said he had no deadline for striking such an agreement with China, before suggesting that he was willing to wait until after the 2020 election.
"I have no deadline, no," Trump said. "In some ways, I like the idea of waiting until after the election for the China deal. But they want to make a deal now, and we'll see whether or not the deal's going to be right; it's got to be right," he said.
The U.S. leader's comments come as tariffs on Chinese goods are set to go up on December 15 unless the White House decides to remove them or see them pushed back.
It is unclear whether the White House plans to take any action with the upcoming deadline looming.