U.S. Ambassador to Mexico Announces Resignation Amid Diplomatic Tensions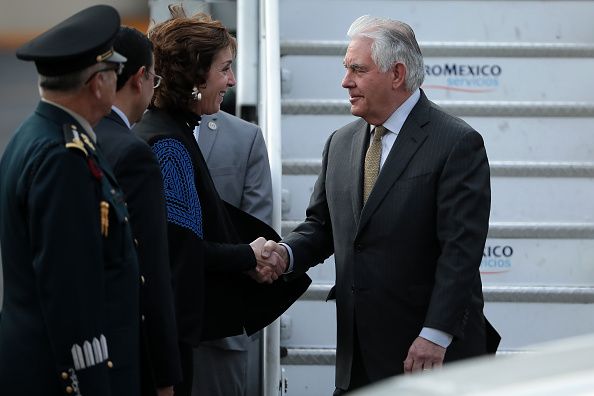 Roberta S. Jacobson, the U.S. ambassador to Mexico, announced Thursday that she would step down from her diplomatic post in early May.
In a message written in Spanish, the long-serving career diplomat said via Twitter that it was an "honor and a pleasure to serve my country as [U.S.] Ambassador in Mexico." She later added, "Together we are stronger!"
Jacobson, who had been a chief Cuba negotiator under former President Barack Obama, had gone through a lengthy nomination process to become an ambassador. However, she faced opposition from some lawmakers who disagreed with her role in improving U.S.-Cuba relations. As a result, Republican Senator Marco Rubio of Florida placed a "hold" on her confirmation vote.
The announcement comes at a time of tense bilateral relations under President Donald Trump. Last week, Mexican President Enrique Pena Nieto called off his first official visit to Washington D.C., scheduled for March, after a testy phone call with Trump. According to sources familiar with the matter, Trump went "off script" and brought up the highly contested border wall. Nieto has firmly corroborated Mexico would not support the wall, while Trump has said he would make good on his campaign promise to "Make America Safer" and keep undocumented immigrants out.
Jacobson has been at odds with Trump's policies. She continued to affirm Mexico as a good neighbor as she sought to patch issues, such as the negotiations over the North American Free Trade Agreement. "I have said it before and I will say this again: the United States could not be more fortunate to have Mexico as a neighbor," Jacobson noted at a Fourth of July reception at her residence last year, according to Bloomberg
Jacobson joins the ranks of high-profile figures who recently stepped down from the State Department. Tom Shannon, the undersecretary of state for political affairs, tendered his resignation last month. In February, Ambassador Joseph Yun, the special representative for North Korea Policy, left the Foreign Service after more than 30 years of service, amid concerns that talks between Pyongyang and Washington seemed implausible.
Before swearing in as an ambassador, Jacobson served as assistant secretary of state for Western Hemispheric affairs from 2012 to 2016. Prior to this, she was the acting assistant secretary in 2011 and worked as the principal deputy assistant secretary for Western Hemispheric Affairs in 2010.
The State Department continues to be hit with criticism over empty posts and continued resignations. It was long rumored that Secretary of State Rex Tillerson would leave his post, a claim the White House denied in December.