Nikki Haley Says Palestine's Abbas Lacks 'Courage,' 'Insulted' Trump in Fiery U.N. Speech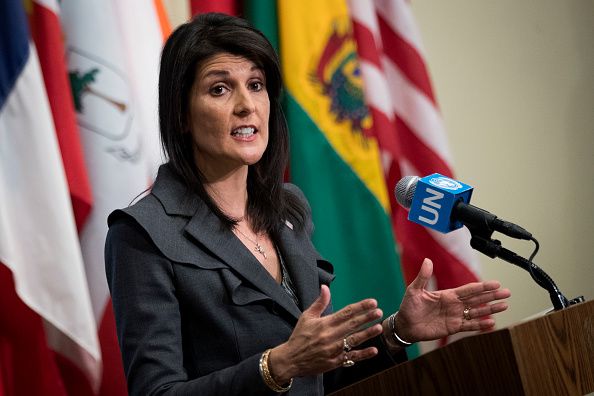 U.S. Ambassador to the United Nations Nikki Haley on Thursday issued a scathing attack on Palestinian leader Mahmoud Abbas, charging that he lacks "courage and the will to seek peace" in the Middle East.
"We will not chase after a Palestinian leadership that lacks what is needed to achieve peace," Haley said in a fiery speech at a U.N. Security Council meeting.
This comes as U.S. President Donald Trump, speaking at the World Economic Forum in Davos, Switzerland, on Thursday lambasted Abbas, saying he "disrespected" the U.S. after snubbing Vice President Mike Pence during his trip to the Middle East last week.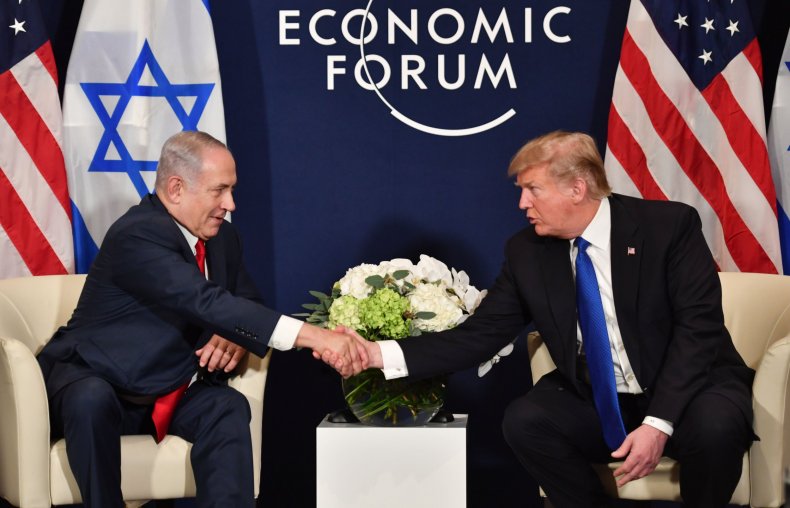 Trump has threatened to halt aid to its refugee agency if the Palestinians do not engage in peace talks.
The United States stands as the largest donor to the United Nations Relief and Works Agency for Palestine Refugees in the Near East (UNRWA), contributing around a third of its budget, or about over $365 million last year.
"That money is on the table, and that money is not going to them unless they sit down and negotiate peace," Trump said on the sidelines of the World Economic Forum with Israeli Prime Minister Benjamin Netanyahu on Thursday.
Pressure has increased on both sides as Trump in December recognized Jerusalem as Israel's capital, announcing also his intent to relocate the U.S. Embassy from Tel Aviv and setting off a flurry of widespread condemnations.
Palestinians see East Jerusalem as the capital of their future state and have said the move would upend any future peace talks in the Middle East.
Reversing decades of long-standing U.S. policy, Trump's recent moves have been repeatedly rejected by Abbas, who called them a "slap in the face" to his country.
Criticizing Abbas for a recent speech he gave to the Palestinian Central Council that attacked Trump, Haley said he "insulted the American president" and "rejected" the role of the U.S. in peace talks.
During the speech, Abbas angrily said the landmark Oslo Accords—framework for Israel and Palestinian relations was "dead"— while repeatedly calling out Trump—and at one point declaring: "Shame on you. When did we reject the talks? Where is the negotiation that we rejected?"
While reaffirming the support of the U.S. for the potential of two states, if agreed to by both Israel and Palestinians, Haley pointed out that recent actions by Abbas have shown otherwise.