U.S. Ambassadors: Donald Trump Won't End Support for Ukraine and Europe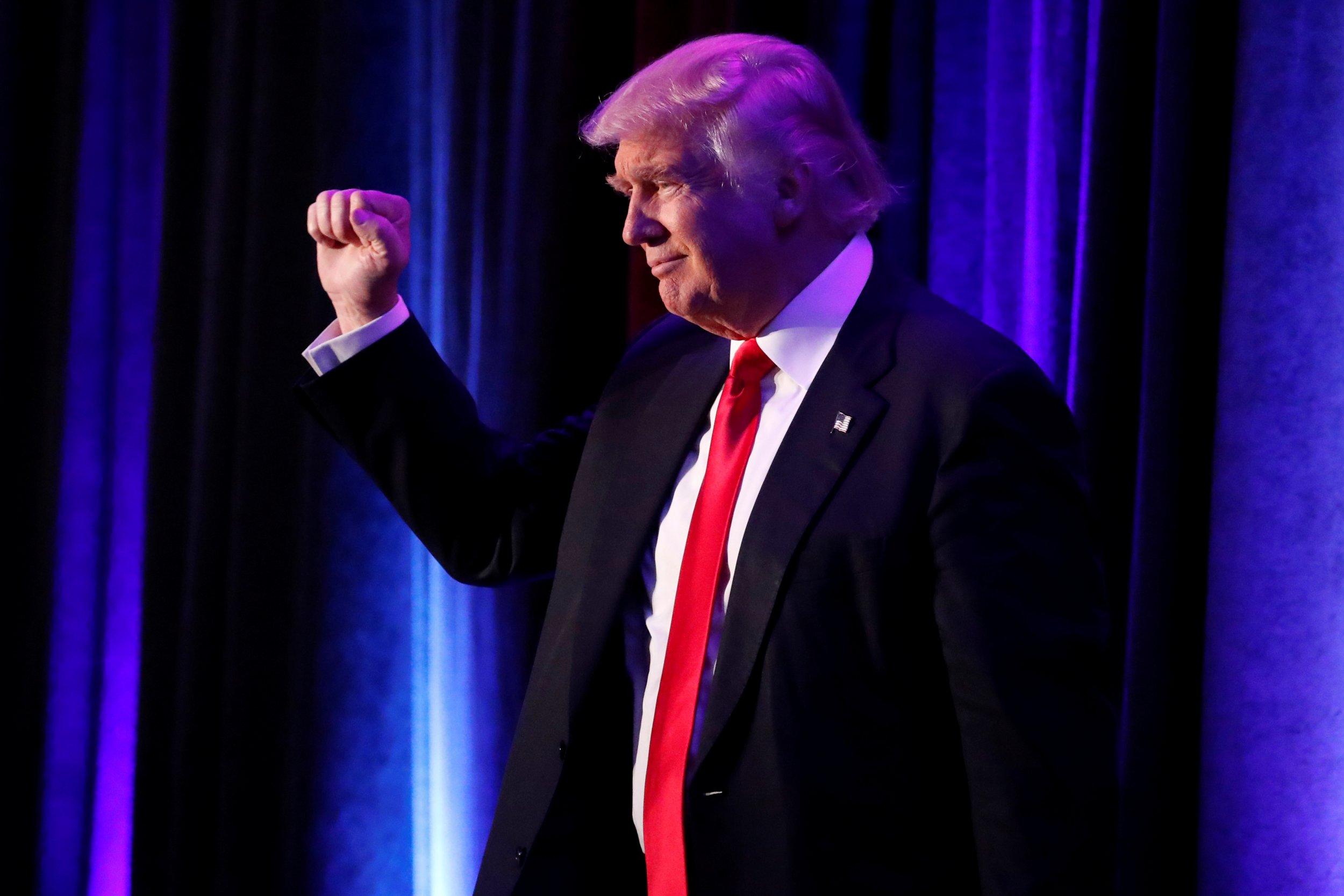 The U.S. ambassador to Ukraine has dismissed suggestions that Washington would cease supporting the country, following Donald Trump's win in the presidential election, news site Ukrainska Pravda reported Wednesday.
Trump has spoken highly of Russian President Vladimir Putin and famously claimed that Putin is "not going into Ukraine," two years after Russia's annexation of Crimea and the start of hostilities with Russian-backed forces in eastern Ukraine.
U.S. ambassador Mary Jovanovich was quick to play down any mounting concerns that a Trump administration meant the U.S. would scale back support for Ukraine's government, at an embassy event in Kiev Wednesday morning.
"I am confident that, irrespective of who becomes our commander-in-chief, during the interim period between administrations and during the next administration, the U.S. will remain a powerful partner of Ukraine," she said, before the official announcement that Trump had won.
"On the side of both (U.S.) parties, there is support for Ukrainian sovereignty, territorial integrity and I am sure that this will continue," she added.
U.S. ambassadors across Europe pushed out a similar message of assurance to concerned U.S. NATO allies.
Anne Hall, U.S. ambassador to Lithuania, one of the countries most concerned by Russian military action told local news channel Irytas that Trump's election changed nothing "in terms of Lithuania and our friendship here."
"Fortunately, when it comes to foreign policy there is a tradition of continuity," Hall said, referring to the U.S. commitment to defending its NATO allies. "The main themes of our foreign policy do not change."
Nancy Bikoff Petit, U.S. ambassador to Latvia said she was "surprised" Wednesday morning with Trump in the lead, but promised Latvians that regardless of the winner, the U.S. "partnership will continue and strengthen in the coming years."
U.S. ambassador to Romania, Hans Klemm issued a similar message on polling day, vowing that irrespective of the result, the U.S. "partnership with Romania will continue."
Elsewhere in Europe, U.S. ambassador to Germany John Emerson told public broadcaster Deutsche Welle that "there is no question that Germany is still our indispensable partner."