U.S. and Canada Intercept Eight Russian Military Jets off North American Coastline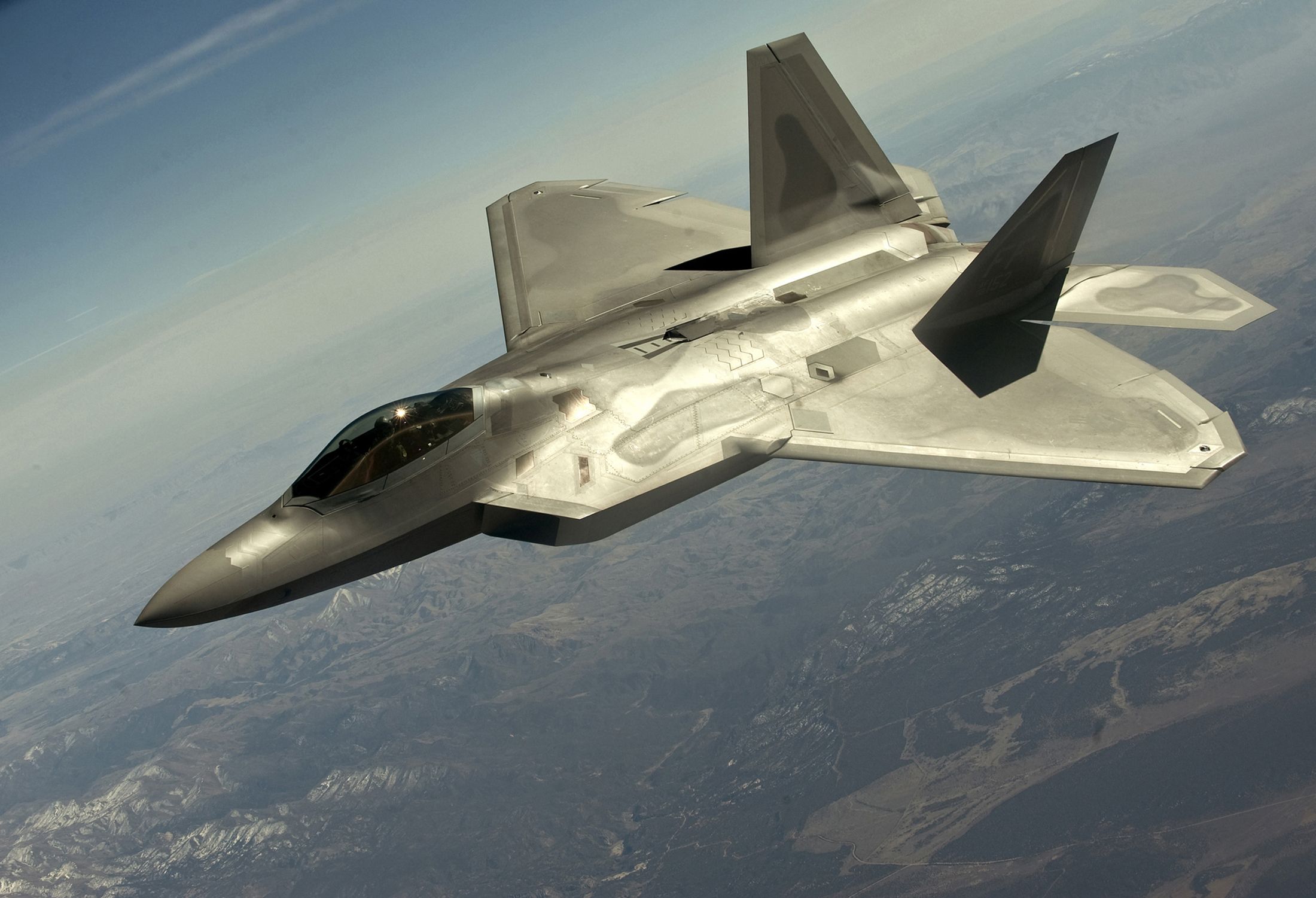 Earlier this week, U.S. and Canadian fighter jets deflected eight Russian military aircrafts nearing the North American coast.
Officials confirmed that on Wednesday night, two American F-22 fighter planes intercepted several Russian military aircraft -- two Mig-31 fighter jets, two Russian Bear long-range bombers and two refueling tankers -- about 55 miles off the western Alaska coastline. A pair of Canadian CF-18 fighter jets halted two other Russian bomber planes roughly 40 nautical miles off Canada's coastline early Thursday morning, around 1:30 a.m.
The jets were intercepted after arriving in the Air Defense Identification Zone, which stretches 200 miles off the coast and requires identification from commercial flights upon entrance. The Russian jets didn't penetrate the North American sovereign airspace, however.
North American Aerospace Defense Command (NORAD) spokeswoman Maj. Beth Smith told The Los Angeles Times that the Russian planes were probably conducting "training exercises" off the western Alaska coast. But an official told CNN that the incident may have been related to Ukrainian President Petro Poroshenko's recent stay in North America. Poroshenko spoke to Canadian officials on Wednesday and to U.S. President Barack Obama this past Thursday, presumably about the mounting skirmishes between Ukraine and pro-Russian militants.
NORAD has intercepted over 50 Russian fighter jets encroaching on U.S. and Canadian airspace in the past five years, according to Smith. The jets turned around and flew back to a Russian airbase after they were intercepted.