U.S. and China Agree to New North Korea Sanctions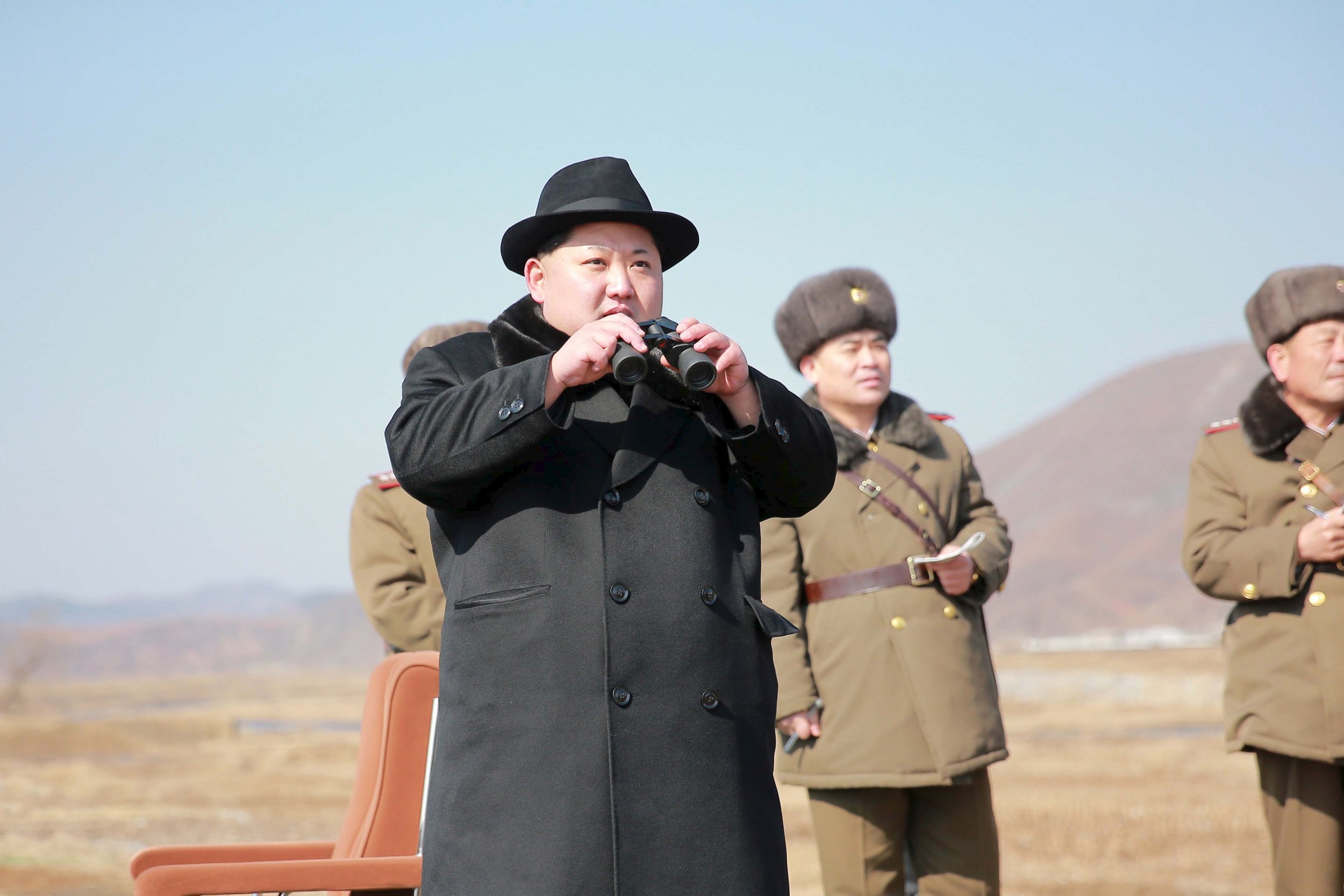 The United States and China have come to an agreement on a new U.N. resolution that will impose strict sanctions on North Korea in response to the pariah state's recent rocket launch and nuclear test, U.N. diplomats said on Wednesday.
A Security Council diplomat, speaking to the Associated Press on condition of anonymity, said that a draft of the resolution is "significantly substantive" and said there was hope that it would be implemented in the days ahead.
U.S. Secretary of State John Kerry told Congress on Wednesday that both countries were "on the brink" of sealing a strong U.N. Security Council resolution against Kim Jong-un's regime.
Kerry and the diplomats' comments come after the former met with China's Foreign Secretary Wang Yi. Wang also met with U.S. National Security Adviser Susan Rice on Wednesday.
National Security Council spokesman Ned Price said that Wang and Rice agreed "on the importance of a strong and united international response to North Korea's provocations, including through a U.N. Security Council resolution that goes beyond previous resolutions."
He added: "They agreed that they will not accept North Korea as a nuclear weapons state."
Earlier this month, North Korea launched a satellite, attached to a rocket, into space for what it claimed was for scientific and "peaceful purposes" in a move that drew international condemnation. In January, Pyongyang conducted an underground hydrogen bomb test, prompting an emergency U.N. Security Council meeting.
South Korea, which neighbors the North, has called on the U.N. to impose tough sanctions in response to what it considers to be provocative actions. Seoul was joined in calling for moves to halt North Korea's nuclear development by the U.S., Japan and other allies.
All three subsequently adopted unilateral steps against North Korea but the new U.S.-China agreement is the first concrete action by Beijing against its diplomatic ally.