U.S. and China to Eliminate Tariffs on $1 Trillion Worth of Tech Products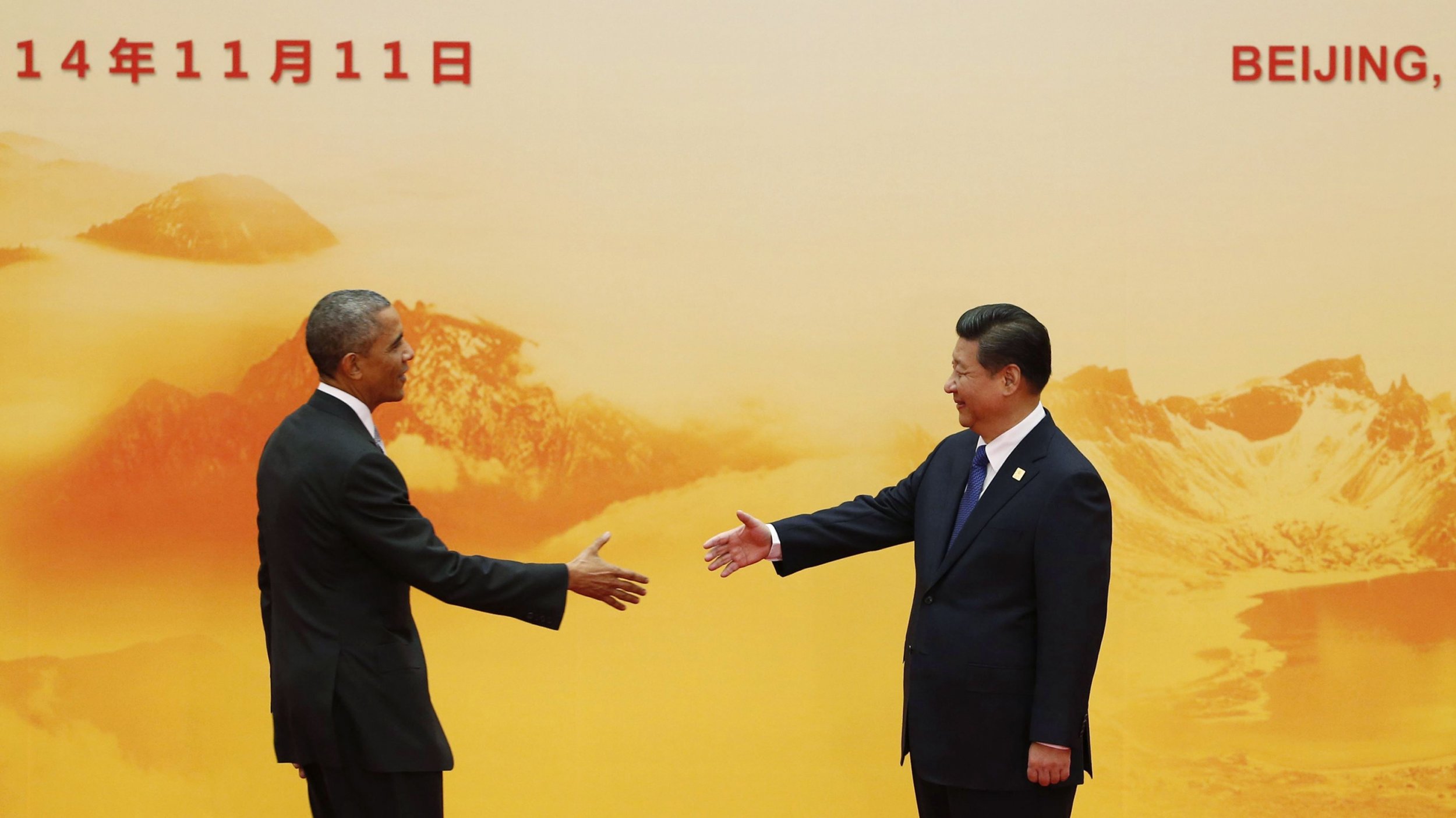 The U.S. and China reached a breakthrough in trade negotiations late on Monday, agreeing to drop tariffs on a slew of tech products amounting to $1 trillion in global sales, President Barack Obama announced Tuesday.
After more than a year of stalled talks amid strained relations, the countries were able to reach an agreement to eliminate tariffs on products ranging from medical devices and video game consoles to semiconductors and GPS devices. The deal includes 200 tariff categories in all, The Wall Street Journal reports.
Analysts consider the deal to be encouraging news for the two countries' relationship. The expanded pact could create as many as 60,000 jobs in the U.S. and increase global annual gross domestic product by $190 billion, according to a White House fact sheet.
The agreement, announced by Obama at the Asia-Pacific Economic Cooperation (APEC) forum in Beijing on Tuesday morning, expands upon a 1997 global trade pact known as the Information Technology Agreement (ITA), which could be ratified as early as December by World Trade Organization (WTO) members in Geneva. Since the ITA is under the jurisdiction of the WTO, parties to the ITA must offer the same deal to all WTO members.
The agreement would eliminate tariffs on devices such as magnetic resonance imaging (MRI) machines, which have reached as high as 8 percent. It is said to mark the WTO's first major tariff-cutting deal in 17 years.
Addressing leaders at APEC on Tuesday, Obama said the pact "will contribute to a rapid conclusion to the broader negotiations in Geneva."
Among the issues still to be resolved, China wants certain tariffs to be phased in over time, U.S. Trade Representative Michael Froman told the Journal. But American officials believe the broader deal will be swiftly secured, as China represented the main obstacle.
Negotiators say China was reluctant to make the deal in the past because it was trying to protect its growing semiconductor industry. But as the world's leading exporter of electronics, it stands to gain from tariff elimination. Additionally, the U.S. claimed an agreement on technology would convince Congress, as well as the Obama administration, that the countries are ready for a more complex investment treaty.
A U.S.-China summit, which is set to begin Tuesday evening after the APEC forum closes, will partially focus on this investment pact, known as the Bilateral Investment Treaty.