U.S. and Europe to Stop Being Selfish About Shellfish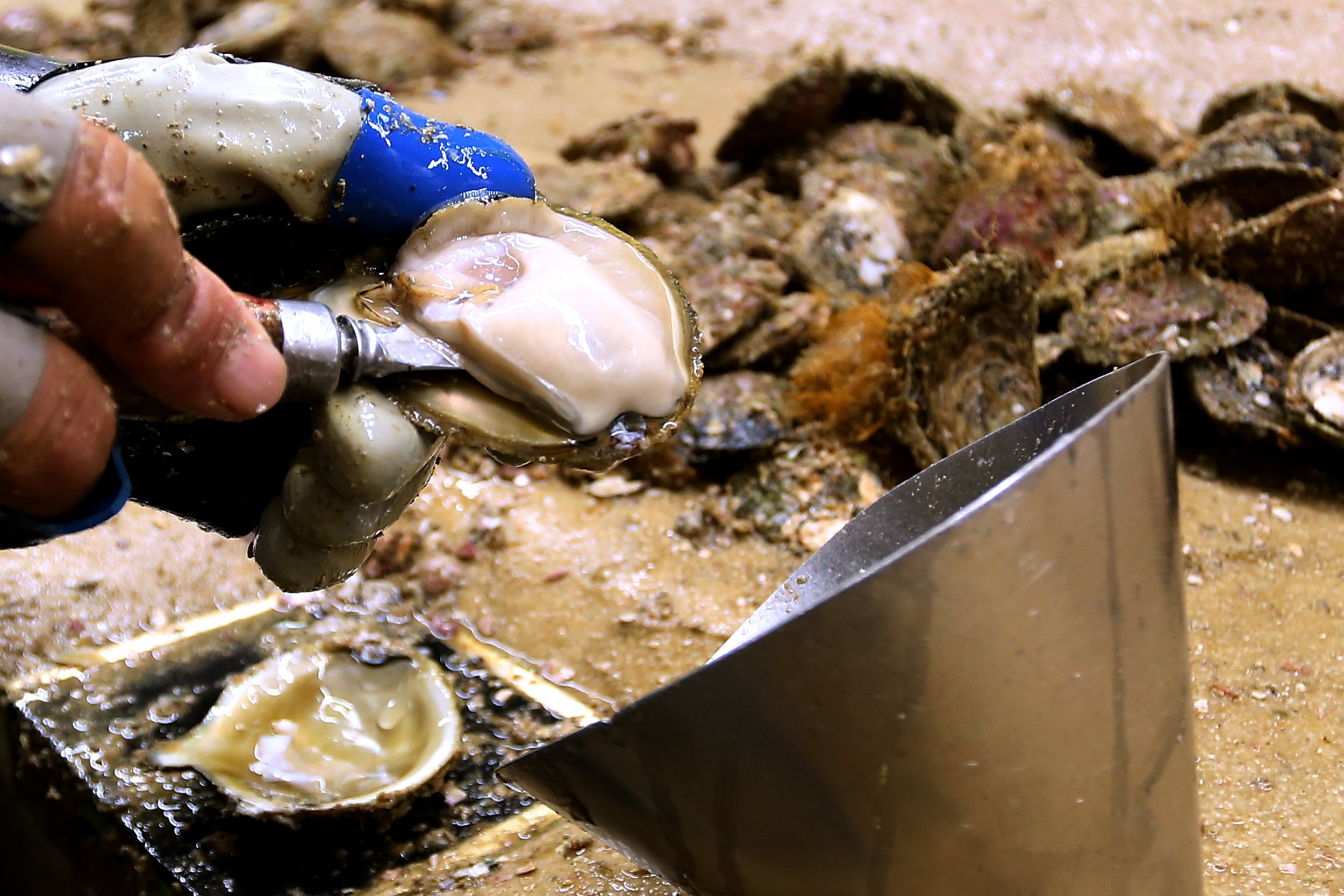 It's one thing to sell seashells by the seashore—selling shellfish by foreign shores is another thing entirely.
After years of work, two U.S. states and two countries in the European Union may soon be able to ship certain types of raw mollusks across the Atlantic. The Food and Drug Administration announced a new proposed shellfish "equivalence determination" on Wednesday that would open up the U.S. market to European mollusks. (The European Commission is working on a similar document, the FDA noted.)
Together, the new equivalence determination would allow shellfish purveyors from Massachusetts, Washington state, Spain and the Netherlands to send their seafood across the Atlantic.
The idea, according to FDA Commissioner Scott Gottlieb, is to open up new markets "as well as making a wider selection of healthy and safe shellfish options available to consumers," he said in a statement. "It will also ensure American consumers that imported molluscan shellfish from Europe is as safe as what we produce in the U.S."
According to that statement, "fish products account for more than $5 billion in total value of U.S. exports, and roughly one-third of that is shellfish."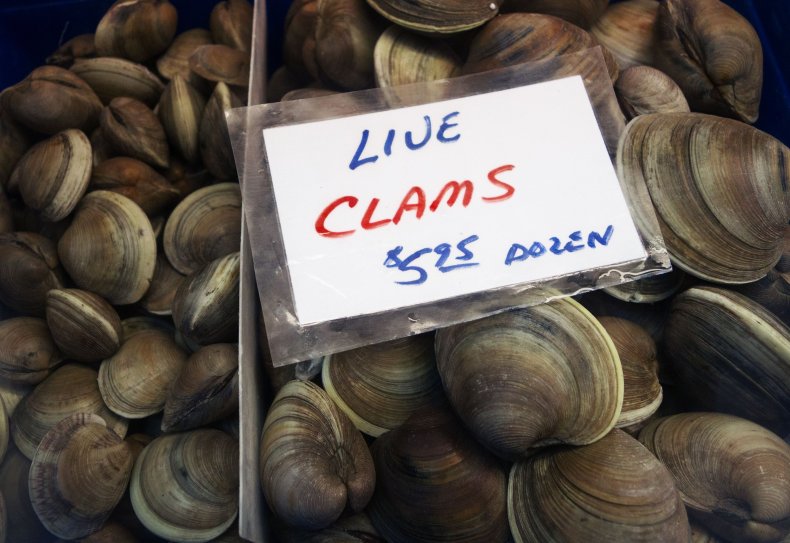 The U.S.-E.U. shellfish trade had stopped completely in 2010 after the European Union questioned whether or not the U.S. food safety systems were truly equivalent to its own, according to a Federal Register announcement.
Two years before that, the European Union's health and food safety authority had asked the United States to allow European producers to export to the United States. Some European shellfish had not been allowed into the country since the 1980s, the FDA's statement noted.
"The problem with raw shellfish is that at times it contains toxic algae," noted University of Florida fisheries economist Frank Asche. That can pose a real danger to human health. And according to that Federal Register announcement, there were some differences between the European and American systems of testing raw seafood for potential bacteria contaminants. In Europe, the meat is tested to see if it's safe to eat; in the U.S., levels of microorganisms like bacteria found in the water where the shellfish grew are the key components.
But a country's decision to close its borders to raw seafood products may not always be about safety, Asche noted—it might also happen if one country wants to jury-rig a trade barrier.
Trade barriers can be obvious, like the aluminum tariffs President Donald Trump just announced—or they can be more subtle. However, Asche noted, there's no easy way to confirm if the shellfish safety concerns were actually an attempt to create a trade barrier.
Bob Rheault, the executive director of the East Coast Shellfish Growers Association, put it more bluntly: "It was clearly adults behaving like kindergartners," he said.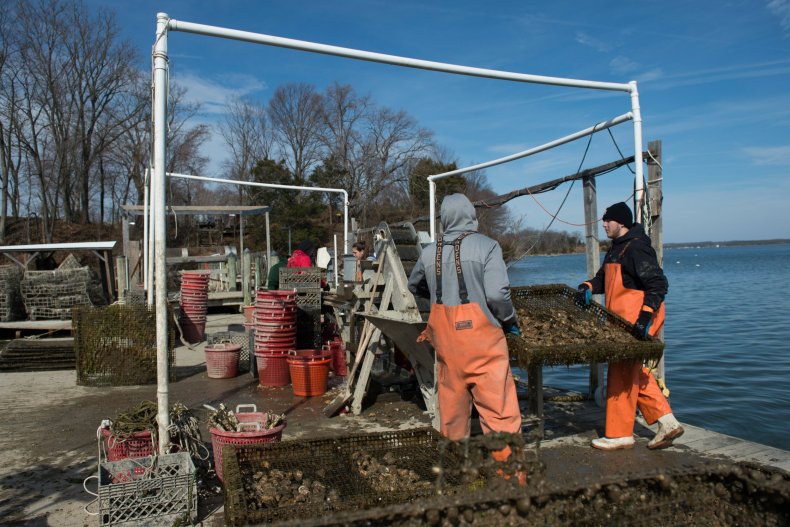 "We have a long and challenging history in trade of shellfish over there," Rheault said. "It's not an insignificant matter to get this sort of stuff established." For one thing, it's pretty expensive to ship what Rheault referred to as being like "live rocks" across an ocean.
Getting it through the border can also be a challenge. Even one day in quarantine can shave off 10 percent of the shipment's value. "I mean, they have a limited shelf life. All the chefs want to have the freshest possible product," Rheault explained. And opening up new markets could help stabilize prices as oyster production rises as it has in the last five years, Rheault said.
The U.S. has a massive seafood-related trade deficit, Rheault said. More than 90 percent of the seafood Americans consume is brought in from elsewhere, he noted—mostly due to things like shrimp being farmed in Asia.
But whether one country's shellfish will actually be able to make a splash in the other's markets is not clear, Asche said. "I wouldn't expect this to be a really big thing," he said, outside of certain high-end, specialized restaurants that will care about the taste that an individual bay might give to an oyster.
Rheault is more optimistic, adding that he hoped other states would be added to the agreement soon—especially because shellfish growers outside of Massachusetts and Washington state are none too pleased.
"I'm getting lots of hate mail," Rheault said. Seriously? "Yes! Well, you know, there is a significant advantage to being the first one in the door."