U.S. and France Warn Their Citizens in Turkey of Possible Terror Attacks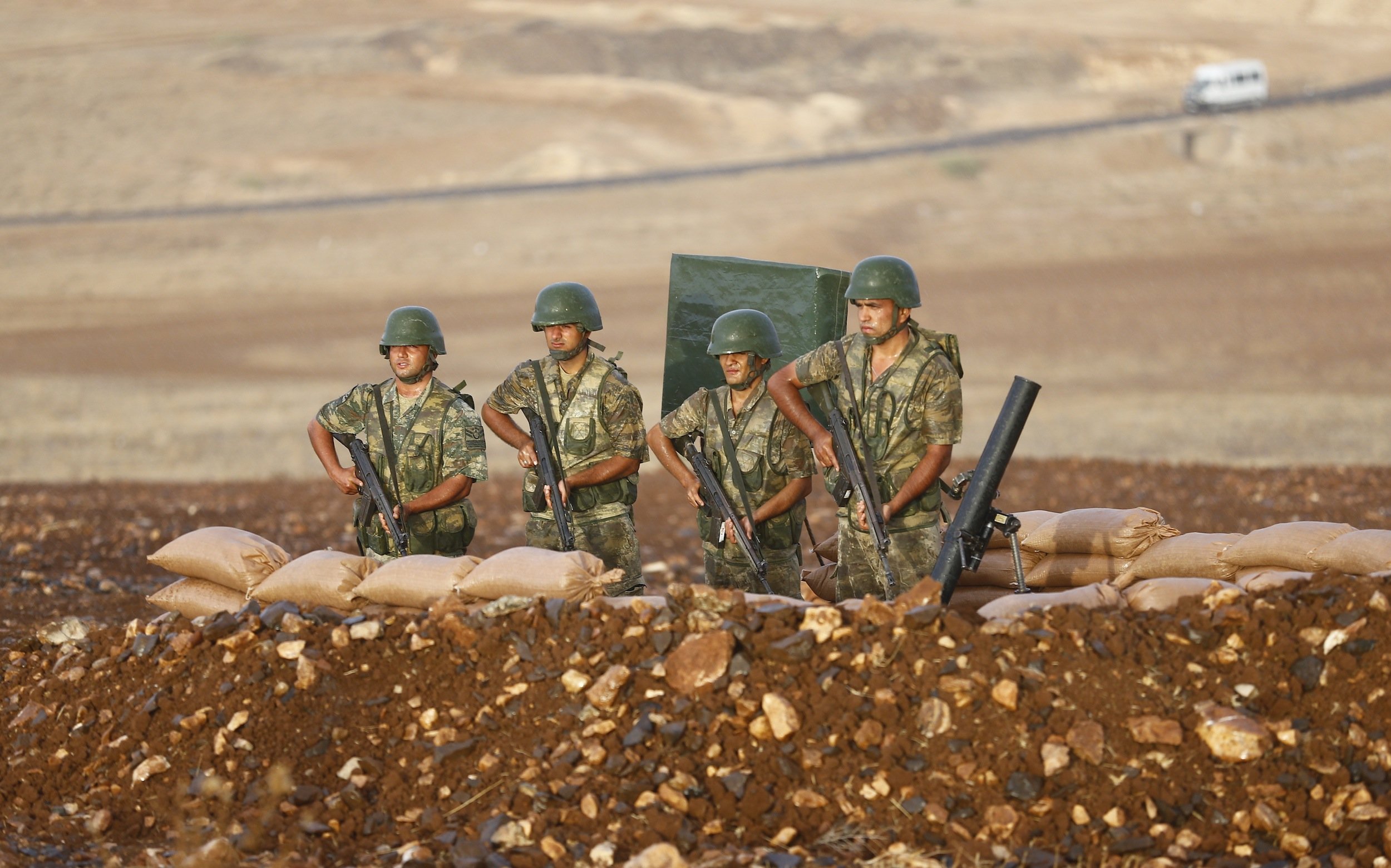 ISTANBUL/PARIS (Reuters) - The United States and France warned their citizens in Turkey to be extra vigilant over the risk of attacks by foreign or domestic militants after the air strikes against Islamic State fighters in Syria and Iraq.
The U.S. Embassy in Ankara said Turkey's eastern and southeastern regions, parts of which border Syria and Iraq, were particularly vulnerable although it had no information on any specific threats.
"Following the commencement of military action against ISIL (Islamic State) targets in Syria, U.S. citizens are reminded that there have been violent attacks in Turkey in the past," the embassy said in a statement issued late on Wednesday.
"The possibility of terrorist attacks against U.S. citizens and interests, from both transnational and indigenous groups, remains high."
U.S. and allied planes pounded Islamic State positions in Syria on Tuesday and Wednesday but the strikes did not halt the fighters' advance in a Kurdish area close to the Turkish border.
France, which on Monday raised the threat level at 30 of its embassies across the Middle East and Africa, launched its first air strikes targeting Islamic State targets in Iraq on Sept. 19. It has said all must be done to rid the region of the group.
After the killing of French tourist Herve Gourdel by an Algerian Islamist group linked to Islamic State on Wednesday, the French foreign ministry updated its advisory to Turkey and Jordan. It specifically warned of possible kidnappings.
"In the context of international coalition intervention against Daesch (Islamic State), and in the face of an increased risk of kidnappings and hostile acts against citizens of countries part of the coalition, French nationals are asked to increase their vigilance," the ministry said on its website.
It also advised against all travel to the Iraqi and Syrian borders and Hatay province.
Turkey shares a 900 km (560 mile) border with Syria but has been reluctant to take a frontline role in the U.S.-led military action partly for fear of Islamic State retaliation.