U.S. and Russia Back UN Resolution to Investigate Chemical Weapons in Syria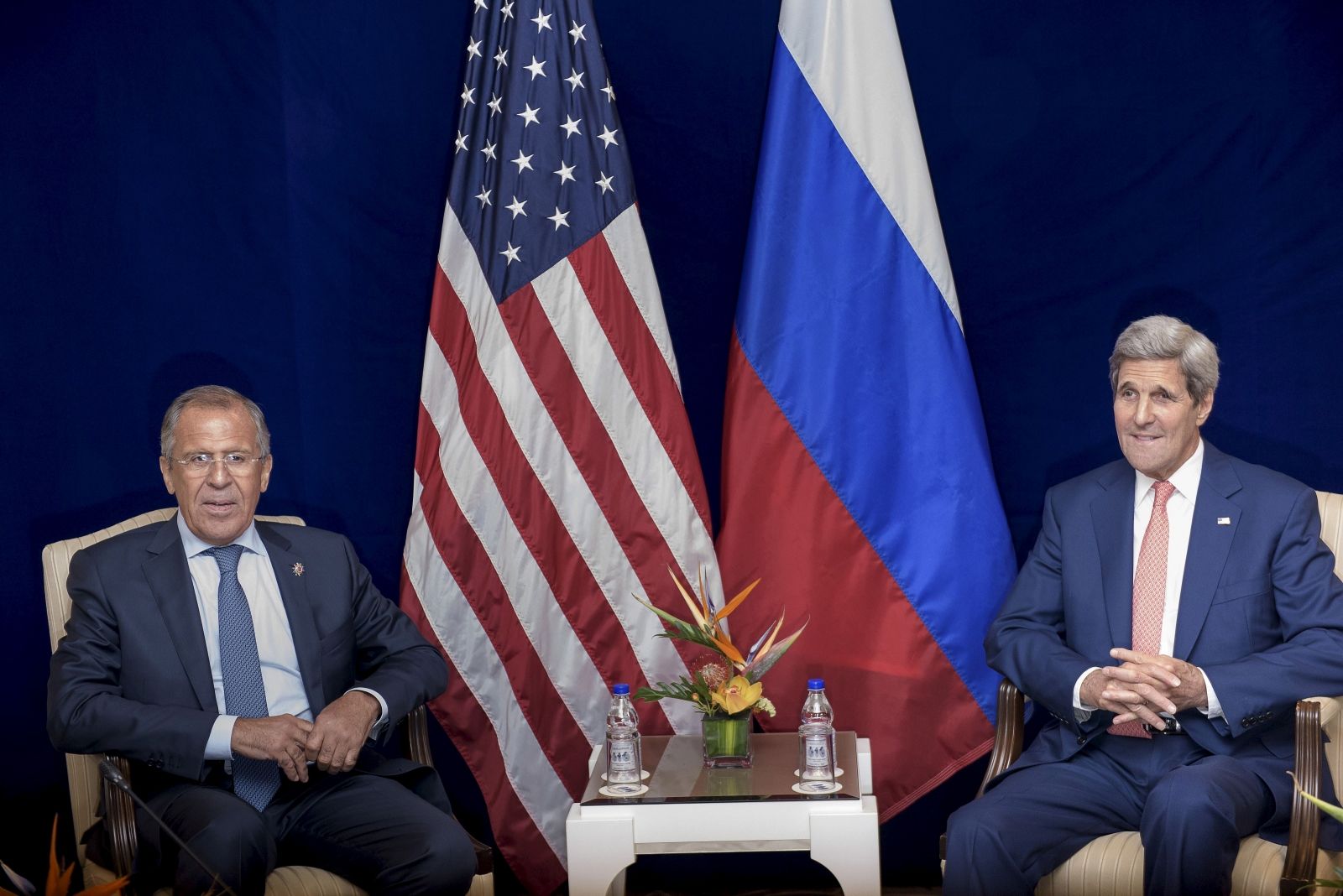 Russia and the United States have agreed on a draft U.N. resolution calling for an investigation into the use of chemical weapons in Syria, U.S. Secretary of State John Kerry confirmed on Thursday.
The resolution was finalized in a one-on-one meeting between Kerry and his Russian counterpart Sergei Lavrov, in Malaysia, where Kerry was attending meetings as part of a regional forum. The current draft has been sent out to the 15 Security Council members for review, according to two diplomats who spoke to the Associated Press on condition of anonymity.
The draft calls for U.N. Secretary General Ban Ki-moon and Ahmet znc, Director General of the Organization for Prohibition of Chemical Weapons (OPCW), to establish an investigative team focused on identifying who is behind the attacks.
The body would be tasked with identifying who has been involved in organizing, supplying and implementing the attacks, and would mark a significant move forward for the existing U.N. investigation. "What we are trying to do is get beyond the mere finding of the fact that it may have been used and actually find out who used it and designate accountability for its use," Kerry told reporters on Thursday.
Following a chemical weapons attack carried out in Damascus in August 2013, a U.S.-Russia-backed Security Council resolution ordered the destruction of Syria's chemical weapons, production equipment and precursors. The attack resulted in the deaths of almost 1,500 people, including 426 children.
The Syrian government supported the 2013 resolution, handing over 1,300 metric tons of chemical weapons to the U.S. for destruction, although the OPCW continues to examine the possibility of undeclared chemical weapons remaining in the country.
Chlorine, although not a banned agent, is toxic and has been used in chemical attacks in Syria over the last year. In March 2015 the Security Council approved a U.S.-drafter resolution banning the use of chlorine as a weapon in Syria, in addition to the existing ban of other chemical weapons.
The Security Council members have until 2pm GMT on Thursday to object to the draft. If there are no objections the resolution could go to a vote as early as Friday.