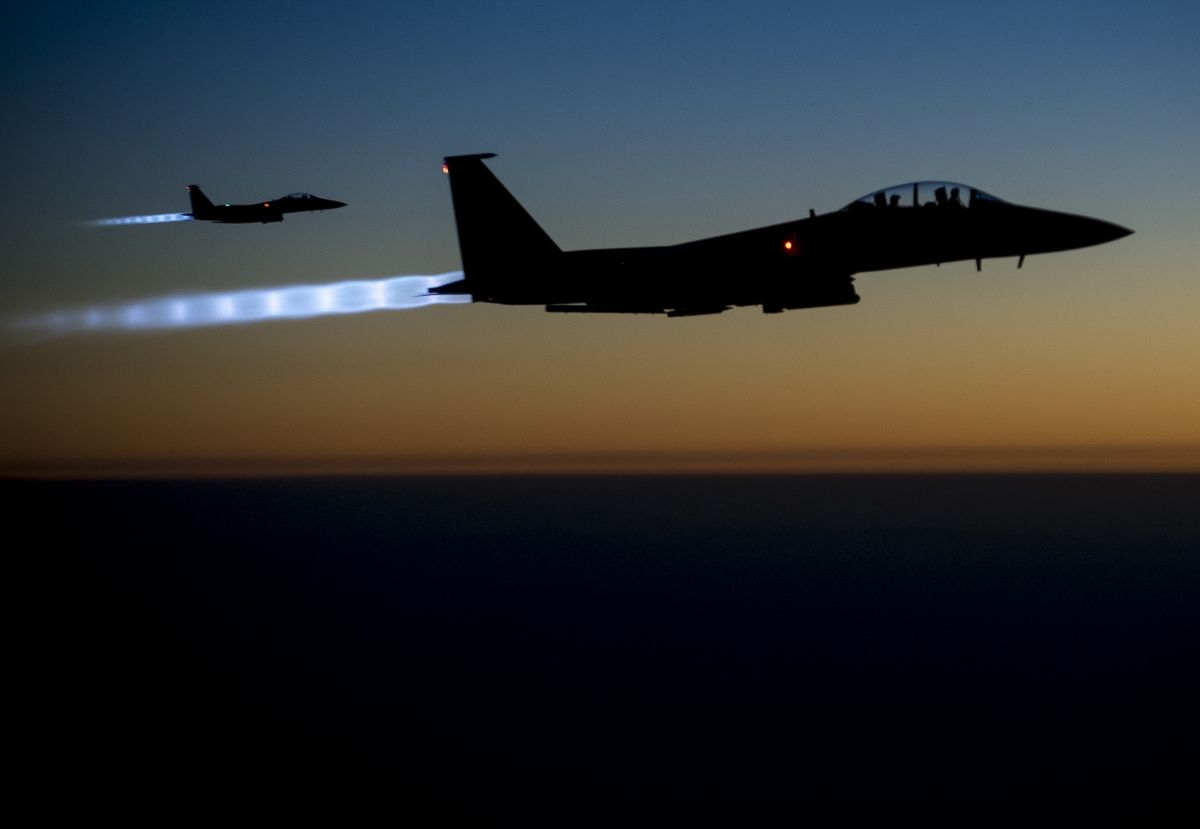 The U.S. and Russia will resume talks on Wednesday to discuss air safety in Syria, according to the Pentagon. This will be the two countries' third round of talks on the subject and follows an incident on Saturday when U.S. and Russian combat aircraft came within miles of each other.
U.S. military spokesman Colonel Steve Warren told reporters that two U.S. and two Russian planes "entered the same battle space" and were in visual contact with each other. Both sides are keen to avoid accidental clashes as they carry out uncoordinated airstrikes over Syria.
U.S. Secretary of Defense Ashton Carter said that progress had been made in previous talks, but "nothing had been finalized." He added that while he expected the talks "to lead in very short order to an agreement," the U.S. couldn't align itself with Russia's position in Syria which Carter described as "wrongheaded and strategically short-sighted," the BBC reports.
This stance was criticized by Russian President Vladimir Putin who said that the U.S. refused to tell Russia which targets it couldn't hit. Speaking at a forum of international investors on Tuesday, the Russian leader reportedly said, "It seems to me that some of our partners have mush for brains." Nonetheless the Russian Defense Ministry said it had "updated proposals in Syria for the U.S." ahead of their next video conference.
Russia began airstrikes in Syria on September 30, almost a year after the U.S. began bombing targets in the civil war-torn country. Moscow says it is targeting Islamic State militants and other jihadist groups following a request for help from Syrian President Bashar al-Assad. Western countries, Syrian activists and some non governmental organizations have claimed that Russia is striking non-military targets. On October 7, humanitarian nonprofit group Physicians for Human Rights said Russian air strikes had hit three medical facilities in two days, which the group said constituted a war crime.
On Tuesday, in a separate incident, two shells hit the Russian embassy in Damascus as hundreds of pro-government supporters rallied in support of Russian intervention. It is not yet clear who was responsible.
The U.S. and its coalition partners have conducted more than 7,000 airstrikes in Syria and Iraq against Islamic State militants. Russia, however, is confining its strikes to Syria but expanding them to include all terrorist groups.
The Syrian conflict is now in its fifth year. It is estimated that 250,000 people have been killed and millions displaced since the conflict began.