U.S. Announces $89 Million in Humanitarian Aid to Yemen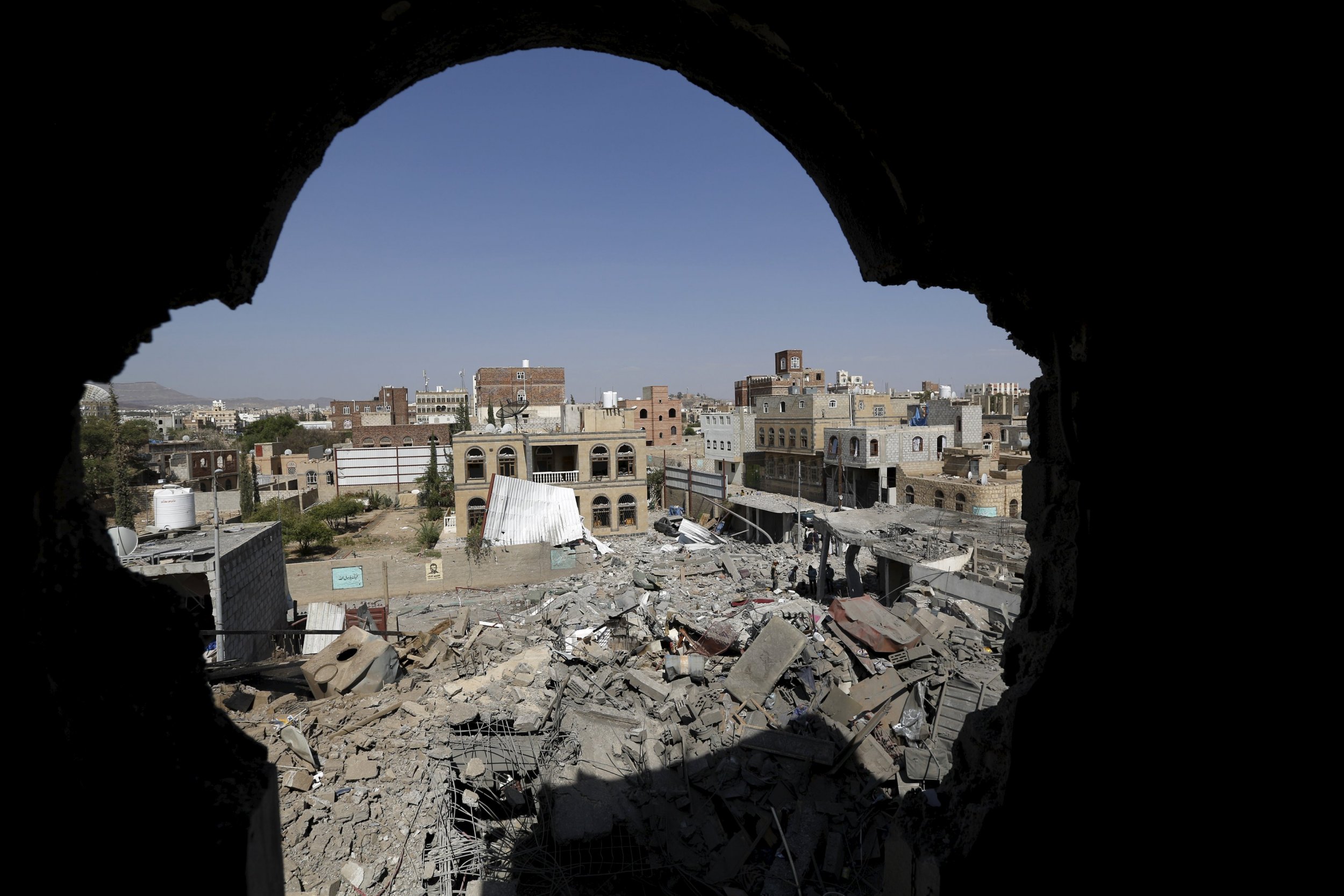 The U.S. will provide $89 million in additional humanitarian aid to war-torn Yemen, the United States Agency for International Development (USAID) announced Wednesday.
The funding will go toward food assistance, safe drinking water and medical care for the nearly 80 percent of Yemen's population who need humanitarian relief, Ned Price, spokesman for the National Security Council, said Wednesday. The newly announced funding—$71 million from USAID and $18 million from the State Department—brings the total amount of U.S. assistance to nearly $170 million in 2015. The U.S. also provided $114 million in aid in 2014. The U.S. is also the largest donor of food assistance to Yemen, Price said.
Yemen has been embroiled in conflict since the Houthi rebel group took control of the Yemeni capital of Sanaa last September. In March, a Saudi Arabia-led coalition began airstrikes against the Houthis in support of forces loyal to the ousted Yemeni government. The humanitarian situation has dramatically worsened in the months since the airstrikes began, with millions at risk of starvation and an average of eight children being killed or injured every day by fighting between Saudi-backed forces and the Houthis, according to UNICEF.
Tens of thousands of Yemenis have fled to Djibouti, Sudan, Ethiopia and Somalia to escape the fighting between the rebels and Yemeni government forces. Some 4,500 people, including more than 2,200 civilians, have been killed and 4,711 have been injured since March 26, according to the United Nations. Schools, hospitals and religious buildings continue to be targeted.
On Wednesday, Yemen's exiled Prime Minister Khaled Bahah returned to the southern port city of Aden, which was recaptured by government forces from the Houthis in July. Bahah had been in Saudi Arabia, along with several other government figures.
"The United States continues to support efforts by United Nations Special Envoy Ismail Ould Cheikh Ahmed to bring together Yemenis to de-escalate the conflict, which will also significantly help the humanitarian situation," Price said in a statement. "It is clear that the Yemeni people want the fighting to end as soon as possible."
Saudi Arabia's King Salman visited the White House and met with President Barack Obama earlier this month. During his visit, the king "conveyed Saudi Arabia's commitment to continue to assist the Yemeni people" and "expressed [his] concern for the humanitarian situation in Yemen," according to the White House.