U.S. Approves Use of Experimental Ebola Drug in Liberia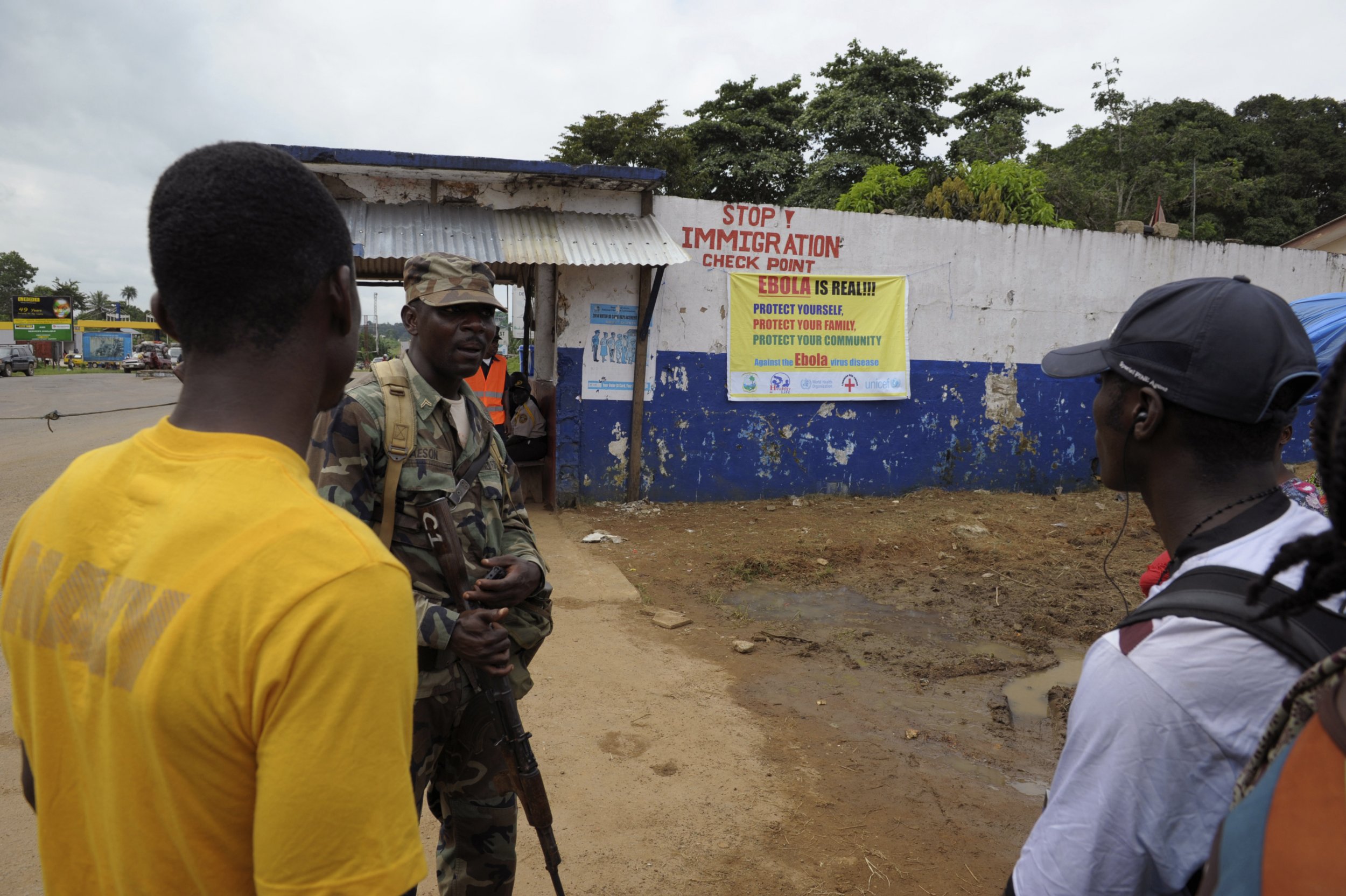 U.S. authorities have approved a request from Liberia's government to send sample doses of the experimental ZMapp drug to treat Liberian doctors infected with Ebola, the Liberian presidency said.
A statement on the Liberian presidency's website said the drug would be delivered to the West African country this week by a U.S. government representative.
However, a representative for the U.S. Health and Human Services (HHS) Department said U.S. authorities had simply assisted in connecting the Liberian government with the drug's manufacturer.
"Since the drug was shipped for use outside the U.S., appropriate export procedures had to be followed," the HHS representative said, adding the drug company had worked directly with the Liberian government.
The death toll from the world's worst outbreak of Ebola has climbed to 1,013 people, according to figures on Monday from the World Health Organization. The outbreak has been branded as an international health emergency.
The Liberian statement said the head of the WHO, Margaret Chan, had authorized the dispatch of additional doses of the experimental drug to Liberia.
A WHO spokesman did not immediately respond to requests for comment.
The two U.S. aid workers treated with ZMapp, who contracted Ebola in Liberia, have since shown some signs of improvement. They are now in a hospital in Atlanta, Georgia, after being medically evacuated.
Spain on Sunday also authorized the use of the ZMapp on 75-year-old Spanish priest Miguel Pajares - the first European infected in the outbreak - who was evacuated to Madrid last week.
Mapp Biopharmaceutical said on Monday its supply has been exhausted, after the company provided doses to a West African nation, according to a report published by the Wall Street Journal.
Liberian Information Minister Lewis Brown told Reuters that it was not clear how many doses of the drug had been sent but it could be in Monrovia within the next 48 hours.
The WHO has said the epidemic will likely continue for months as the region's healthcare systems struggle to cope and has appealed urgently for funding and emergency medical staff.
A WHO medical ethics committee had discussed on Monday the use of experimental drugs to tackle the world's worst outbreak of the deadly virus. It is due to announce its findings on Tuesday.
Aside from the ethics of using experimental drugs in humans, the committee was also due to consider who should receive priority for the limited supplies of the drugs.
U.S. Approves Use of Experimental Ebola Drug in Liberia | Tech & Science