US Army Aviators Killed in Helicopter Crash in Afghanistan Identified and Awarded Posthumous Bronze Stars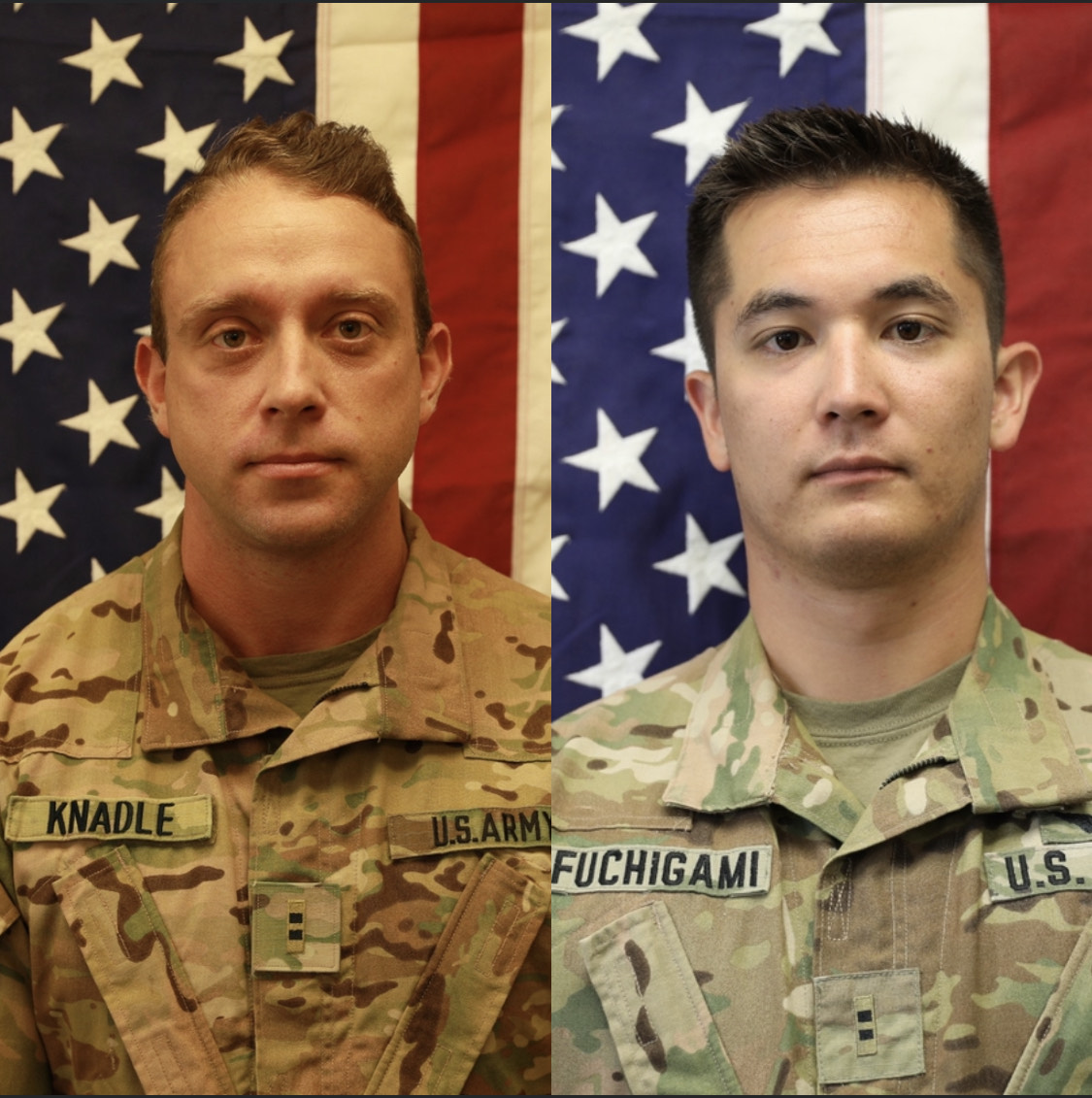 The Defense Department on Thursday identified two U.S. Army soldiers killed while supporting ground operations in eastern Afghanistan.
Chief Warrant Officer 2s David C. Knadle and Kirk T. Fuchigami Jr., died on Wednesday when their helicopter crashed while providing security for troops on the ground in Logar Province, just south of the capital city of Kabul.
A Pentagon statement said both soldiers were assigned to 1st Battalion, 227th Aviation Regiment, 1st Air Cavalry Brigade, 1st Cavalry Division, out of Fort Hood, Texas.
Newsweek first reported the deaths of the two service members late Tuesday evening. The cause of the crash is under investigation, with preliminary reports suggesting the incident was not caused by enemy fire.
A Defense Department source who spoke to Newsweek on condition of anonymity due to Pentagon media regulations said initial reports suggest the pilots were killed after the rotary blade on their AH-64 Apache Attack Helicopter clipped the peak of a mountain ridge.
A Taliban spokesman claimed the helicopter—a CH-47 Chinook—was shot down by their forces. However, Taliban militants often issue false or exaggerated battlefield claims.
"Our heartfelt condolences go to both families and their friends during this difficult time. Chief Warrant Officer 2 Knadel and Chief Warrant Officer 2 Fuchigami will always be remembered as a part of the heroic legacy of the 1st Cavalry Division; forged by the sacrifices of brave Cavalry Troopers who have laid down their lives in defense of freedom," said Army Lieutenant Colonel Adam Camarano, commander, 1-227th Attack Reconnaissance Battalion.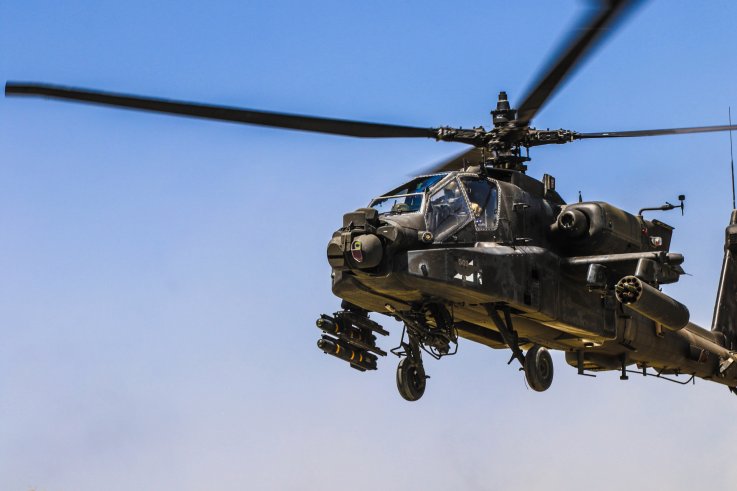 Knadle, 33, from Tarrant, Texas, first entered active duty in April 2013 following his initial training as an Apache helicopter pilot and was assigned to 1st Battalion, 227th Aviation Regiment in April 2015, according to a U.S. Army press release.
Knadle was posthumously awarded a Bronze Star; he also earned the Air Medal and the Combat Action Badge. He leaves behind a wife and two young children—a boy and a girl.
Fuchigami, 25, from Keaau, Hawaii, was assigned to 1st Battalion, 227th Aviation Regiment as an Apache helicopter pilot in October 2018 after joining the year prior in May. He too was awarded a posthumous Bronze Star and earned an Air Medal, and the Combat Action Badge.
These are the first American deaths in Afghanistan since mid-September when U.S. Army Sergeant First Class Jeremy W. Griffin, 41, was killed in action by small arms fire during combat operations in Wardak Province, located in central Afghanistan. To date, 19 American service members have died during combat operations this year—the highest yearly total since the Defense Department announced an end to combat operations in Afghanistan in 2014.
More than 2,400 U.S. service members have died in Afghanistan since the United States invaded Afghanistan in 2001 to oust the Taliban and dismantle al-Qaeda following the 9/11 attacks, according to the website icasualties.org.
Casualties among Afghan security forces have increased even as American and Taliban negotiators attempt to revive peace talks that were declared dead by President Donald Trump back in September.
While neither the American or Afghan military releases exact figures for casualties within the Afghan security forces, the death toll has risen by five percent between June and August compared with the same period last year, according to the U.S. Special Inspector General for Afghanistan Reconstruction's quarterly report.
The U.S. Army aviators killed Wednesday had first deployed to Afghanistan in October 2019—the same month which marked the 18th anniversary since the war began.
US Army Aviators Killed in Helicopter Crash in Afghanistan Identified and Awarded Posthumous Bronze Stars | U.S.