U.S. Army Expects Human Clinical Trials of Its COVID-19 Vaccine to Begin Within Two Months
U.S. Army researchers announced Thursday that a newly developed coronavirus vaccine is expected to be ready for human clinical trials within the next eight weeks.
Both military and private sector laboratories have been working rapidly to develop a vaccine for COVID-19. Military researchers at the Walter Reed Army Institute of Research (WRAIR) identified a prototype for the vaccine in June. Trials for the vaccine are expected to begin in July within the Washington, D.C. area with injections of the vaccine slated to start in September.
"Key results will be obtained in less than two months, but the trial will extend beyond that to look at long-term immune responses," said WRAIR spokesman Samir Deshpande on Thursday. If initial results are positive, then a larger scale trial is expected to begin.
"We've seen five new coronaviruses emerge in the population in the past twenty years," said Dr. Kayvon Modjarrad, director of the WRAIR Emerging Infectious Disease branch in a statement sent to Newsweek on Friday. "They are not going away; they're accelerating. We need to be prepared for the eventuality that the current coronavirus mutates or for when others arise. That's why we need a vaccine, like the one we're developing, that can protect people broadly against all coronaviruses; known and unknown."
The vaccine, Spike Ferritin Nanoparticle (SpFN), moves the parts of the coronavirus that attach themselves to the lungs to the immune system. SpFN is delivered in conjunction with a proprietary immune system enhancer called the Army Liposome Formulation, which has created "strong immune responses" in preliminary studies, according to a Thursday press release from the Army Futures Command's Medical Research and Development Command.
Newsweek reached out to WRAIR for further comment. This story will be updated with any response.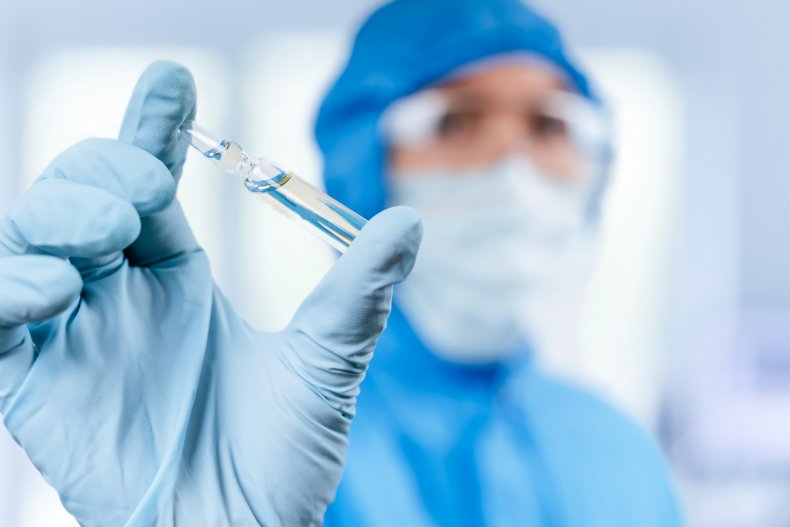 President Donald Trump announced Operation Warp Speed in May, designed to accelerate the development of vaccines for the coronavirus.
"The federal government will invest in manufacturing all of the top vaccine candidates before they're approved," Trump said. "So we know exactly what we're doing before they're approved. That means they better come up with a good vaccine because we're ready to deliver it."
Pharmaceutical company Moderna announced Thursday that it would commence the last phase of its coronavirus vaccine clinical trials by July. Over 30,000 individuals are expected to participate in the trials.
Other vaccine trials are expected to take place by the end of July. Pharmaceutical company AstraZeneca is expected to start its final stage of clinical trials in June, while Johnson & Johnson is slated to begin trials of its vaccine in July.
The development and distribution of an effective vaccine may be a factor in the country's economic recovery. In May, Federal Reserve Chairman Jerome Powell said that if there is no second wave of the coronavirus, the economy should begin to improve during the second half of the year. Powell said, "For the economy to fully recover, people will have to be fully confident and that may have to await the arrival of a vaccine."
Unemployment rates rose to 13.3 percent in May, according to the Bureau of Labor Statistics. Approximately 20 million Americans lost their jobs as the coronavirus pandemic forced state governments to issue stay-at-home orders and close non-essential businesses.
Updated 9:38 p.m. EST 06/12/2020: This story has been updated with a statement from Dr. Kayvon Modjarrad, director of the WRAIR Emerging Infectious Disease branch.