Four-Star U.S. Army General Slams Trump's Behavior in Navy SEAL Controversy: If He Was a General, 'We'd Fire Him'
During an appearance on MSNBC Saturday afternoon, retired U.S. Army General Barry R. McCaffrey said President Donald Trump's behavior was such that "if he was a general court martial authority, two-star general, we'd fire him."
McCaffrey, who retired from the military in 2001 as a four-star general with three Purple Hearts, told journalist Richard Liu that Trump's behavior had caused the military trial of Navy SEAL Chief Petty Officer Eddie Gallagher to become "a real mess."
The president intervened on Gallagher's behalf at multiple points in the court martial process, first ordering Gallagher release from pre-trial detention despite, as McCaffrey noted, allegations that Gallagher had threatened to have witnesses killed. Gallagher was demoted in July after the military court found him guilty of conduct unbecoming related to a photo he staged with the body of an ISIS fighter.
In November, as the Navy prepared to review Gallagher's status, Trump ordered the branch to restore his rank and publicly forbid commanding officers from discharging him. Secretary of the Navy Richard Spencer was forced to resign after he tried to negotiate a backchannel deal with the White House regarding Gallagher's fate.
"We're left with a question of—the Uniform Code of Military Justice is a law passed by Congress—it's not the White House's law. It's not the Pentagon's law. It's a congressional system of justice, and it works pretty well. And I think we've seen command influence by President Trump in a manner that if he was a general court martial authority, two-star general, we'd fire him. So we got a real problem," McCaffrey said on MSNBC.
Newsweek reached out to the White House for comment on McCaffrey's remarks.
The infighting was widely seen as deleterious for military morale, a fact Liu alluded to during the segment by citing a December Military Times poll that awarded Trump a 42 percent approval rating among service members, his lowest-ever score. The falling support continued despite Trump's first visit to a combat zone—during which he served Thanksgiving dinner to troops in Afghanistan—taking place during the survey period.
McCaffrey was clear in his argument that service members' relative like or dislike of their commander-in-chief had no bearing on discipline within the ranks. "Let me strongly state that the U.S. armed forces are going to follow loyally the legal orders of the president of the United States, period," he said after Liu quoted the Military Times poll.
"The worst thing president Trump is doing is he's calling into question the chain of command's commitment to the rule of law. He's got to knock that off. Our armed forces are a disciplined, volunteer force of 2.1 million men and women, and they're still in combat. And so we've got to maintain our standards, and President Trump's got to stay out of that."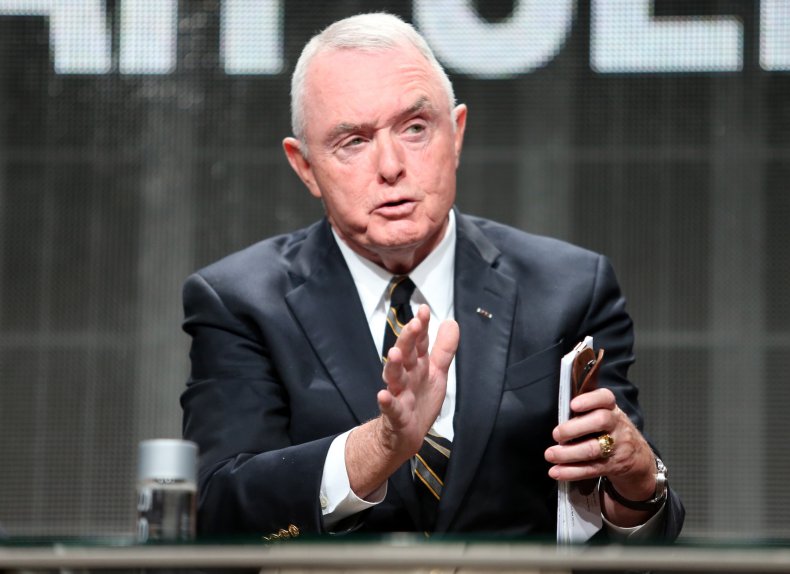 McCaffrey first reached national prominence as a Trump critic following a Russian nerve-agent attack on U.K. soil in March 2018. Following the president's flaccid response to the attack in U.S. ally territory, McCaffrey tweeted that the president was "a serious threat to US national security."
"It is apparent that he is for some unknown reason under the sway of Mr. Putin," the general concluded.