U.S. Army General David Rodriguez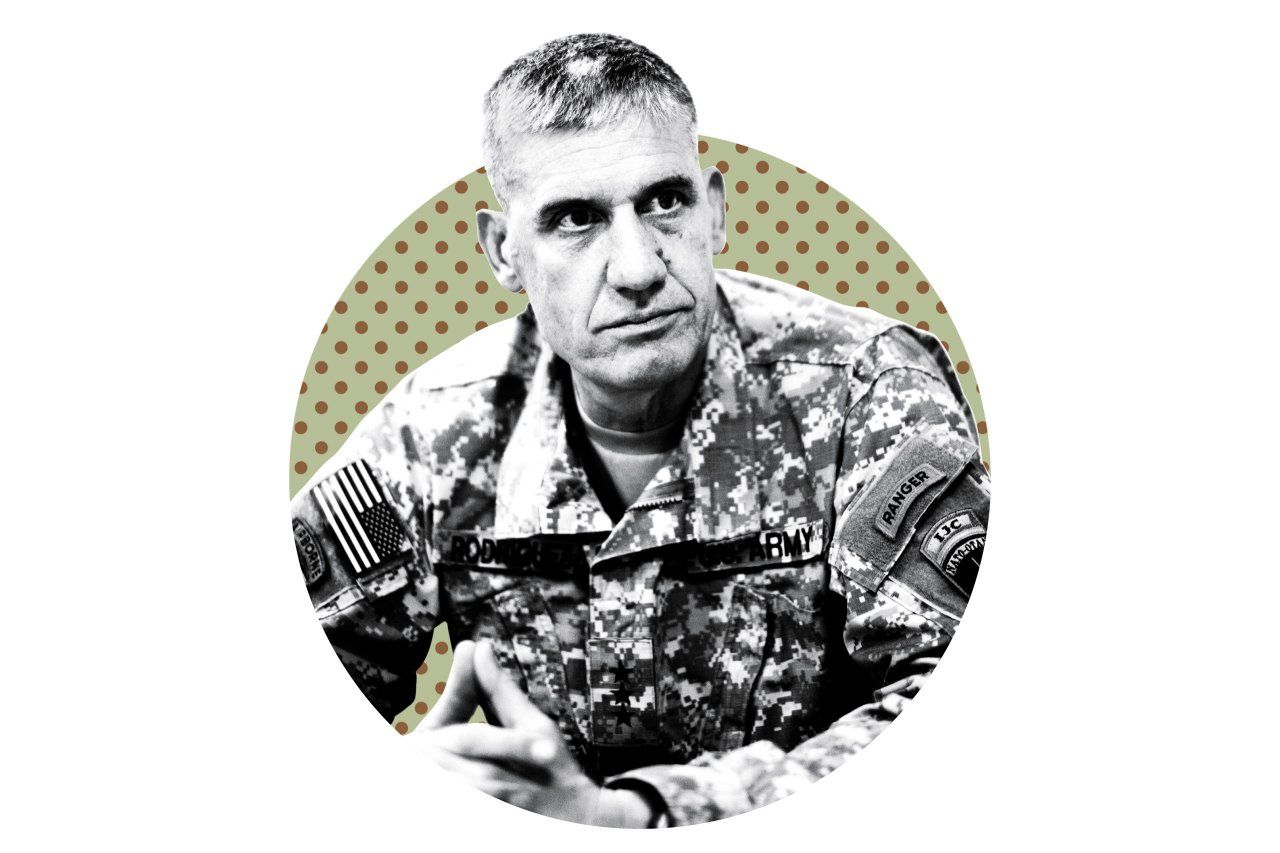 Last week, amidst reports that Islamists were close to overrunning Mali's government, French forces unleashed an air campaign in the country—an operation for which the Pentagon is providing intelligence support. Then, a few days after the intervention began, a group affiliated with al Qaeda took hostages—including several Americans—at a gas field in eastern 
Algeria. Soon, the Algerian government was storming the facility.
In other words: welcome to your new job, David Rodriguez. Back in October, President Obama nominated the 58-year-old general to take over U.S. Africa Command. Rodriguez is still awaiting confirmation by the Senate, but once installed he'll inherit responsibility for what increasingly looks like the central front in the war on terror.
An imposing 6-foot-5 man who played defensive end at West Point, Rodriguez was one of the principal authors of Obama's counter-insurgency strategy in Afghanistan, where he served as a deputy to both David Petraeus and Stanley McChrystal. Colleagues describe him as someone who is especially good at holding opposing views in his mind and seeking out dissent. (He was also said to be an affable presence in Afghanistan: Roger Carstens, a retired Green Beret who helped lead the team that evaluated the implementation of U.S. strategy in Afghanistan, describes him as "entirely approachable," while Kim Field, who served as his executive officer in 2010 and 2011, says he's particularly fond of slapstick humor and practical jokes.)
Unlike Petraeus and McChrystal, Rodriguez largely stayed out of the public eye during his time in the country. "Rod has almost no ego, which is a good thing," McChrystal, who has known Rodriguez since West Point, told me recently. Indeed, in an interview with Newsweek in 2011, Rodriguez said, "I tell everybody, 'If we used our two ears and one mouth in the same ratio we had them, we would be better off.'"
McChrystal and others who worked with him say Rodriguez frequently pressed for putting more trust in Afghan soldiers and senior officers, even though other Americans were wary. As he told Newsweek in 2011, "We have all the technology and skills, but they know the human terrain."
This modesty may be especially useful in his next job. Rodriguez's assignment in Africa will be to fight al Qaeda without the manpower, resources, or formidable on-the-ground presence he had in Afghanistan. AfriCom does not have its own assigned forces, meaning that when it does deploy soldiers on the continent it has to borrow them from other commands. While there are U.S. Special Operations Forces deployed throughout the continent, Washington would prefer that their presence be kept quiet. This means allowing Western allies like the French and local African governments to lead—as we are currently doing in Mali and Algeria.
It will be a tricky situation to manage, but McChrystal predicts Rodriguez is up to the job. "I think it's going to fit very well for him," he says. "He partners well with people. In Afghanistan he built good relationships with our partners and let them take the lead a lot. I think that is going to suit him very well in AfriCom countries."
Correction: This article originally stated, incorrectly, that the U.S. government is not advertising the fact that it is providing intelligence support to the French. The article has been revised to correct the error.